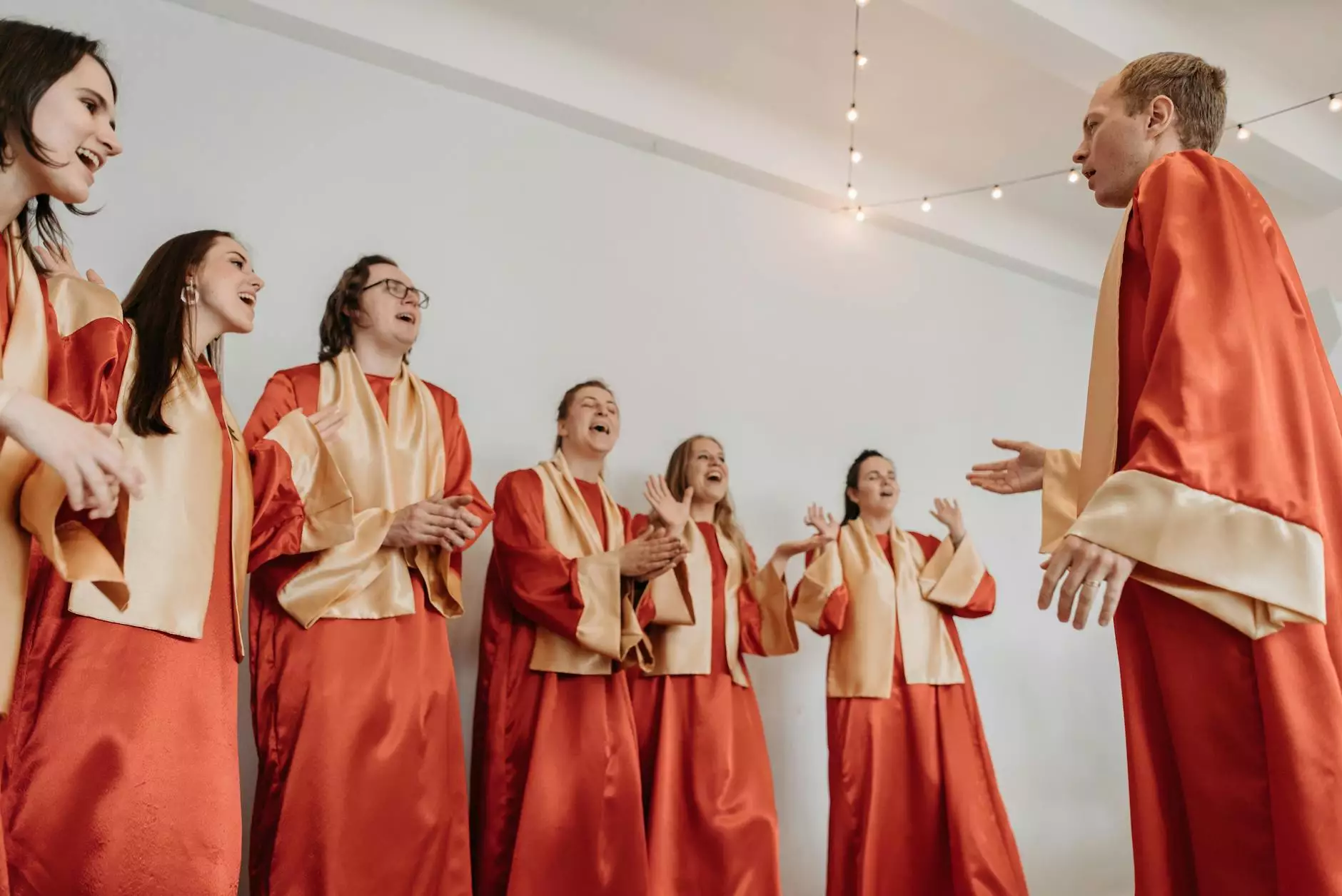 Fostering Unity and Spiritual Growth at United City Church
Welcome to 2015 – Page 4 of United City Church, a dynamic and inclusive community hub where faith and beliefs thrive. As a cornerstone of the community and society, we are dedicated to providing a path for individuals seeking spiritual fulfillment and a place where they can connect with like-minded believers. Our mission is to promote unity, foster spiritual growth, and make a positive impact on people's lives.
Deepening Your Faith
At United City Church, we understand the importance of a strong foundation in faith. We offer a myriad of opportunities for individuals to deepen their spirituality. Through our engaging sermons, thought-provoking Bible studies, and interactive workshops, we aim to equip our members with the knowledge and understanding necessary for a meaningful relationship with God.
Our dedicated pastoral team works tirelessly to create an environment that encourages questions, discussions, and personal reflections. We believe that by nurturing intellectual curiosity and providing relevant teachings, we empower individuals to develop a faith that is both personal and authentic.
Connecting through Fellowship
Belonging to a community of believers is essential for spiritual growth. At United City Church, we prioritize building strong relationships and fostering a sense of belonging. Through our various fellowship programs, you'll have the opportunity to connect with others who share similar faith and values.
From vibrant small groups and community events to lively social gatherings, United City Church offers a space where you can forge lifelong friendships and create lasting memories. Our aim is to create a supportive and nurturing environment where everyone feels seen, heard, and valued.
Engaging Programs and Events
United City Church takes pride in our diverse range of programs and events designed to cater to the needs of our community. We believe that nurturing the spiritual, emotional, and physical well-being of individuals leads to a more prosperous and unified society.
Whether you're looking for uplifting worship experiences, educational workshops, or opportunities for community service, United City Church has you covered. Our events calendar is packed with engaging activities aimed at helping you grow personally, professionally, and spiritually.
Key Programs and Services:
Sunday Sermons
Midweek Bible Studies
Youth Ministry
Women's Empowerment Group
Men's Fellowship
Mission Trips
Community Outreach Programs
Prayer Groups
Transforming the Community
United City Church is deeply committed to making a positive impact within our community. We understand that faith is not solely confined within the walls of our church but extends to the wider society. Through our outreach initiatives and partnerships with local organizations, we strive to address social issues, lend a helping hand, and spread love and compassion to those in need.
We firmly believe that faith without action is incomplete. Our endeavors include community service projects, educational initiatives, and advocacy for social justice. By actively engaging with the community, we aim to be a catalyst for positive change and a source of hope for those facing adversity.
Join United City Church Today
If you're seeking a vibrant and welcoming faith community, we invite you to become a part of United City Church. Our doors are open to individuals from all backgrounds, experiences, and walks of life. Together, we can journey towards spiritual growth, make a lasting impact, and forge lifelong connections.
Join us as we embark on a transformative journey of faith, unity, and personal discovery. Visit us at United City Church and experience the power of a community centered on love, acceptance, and genuine connection.