Daily Devotional - Riverside Church
Mar 7, 2023
Sermons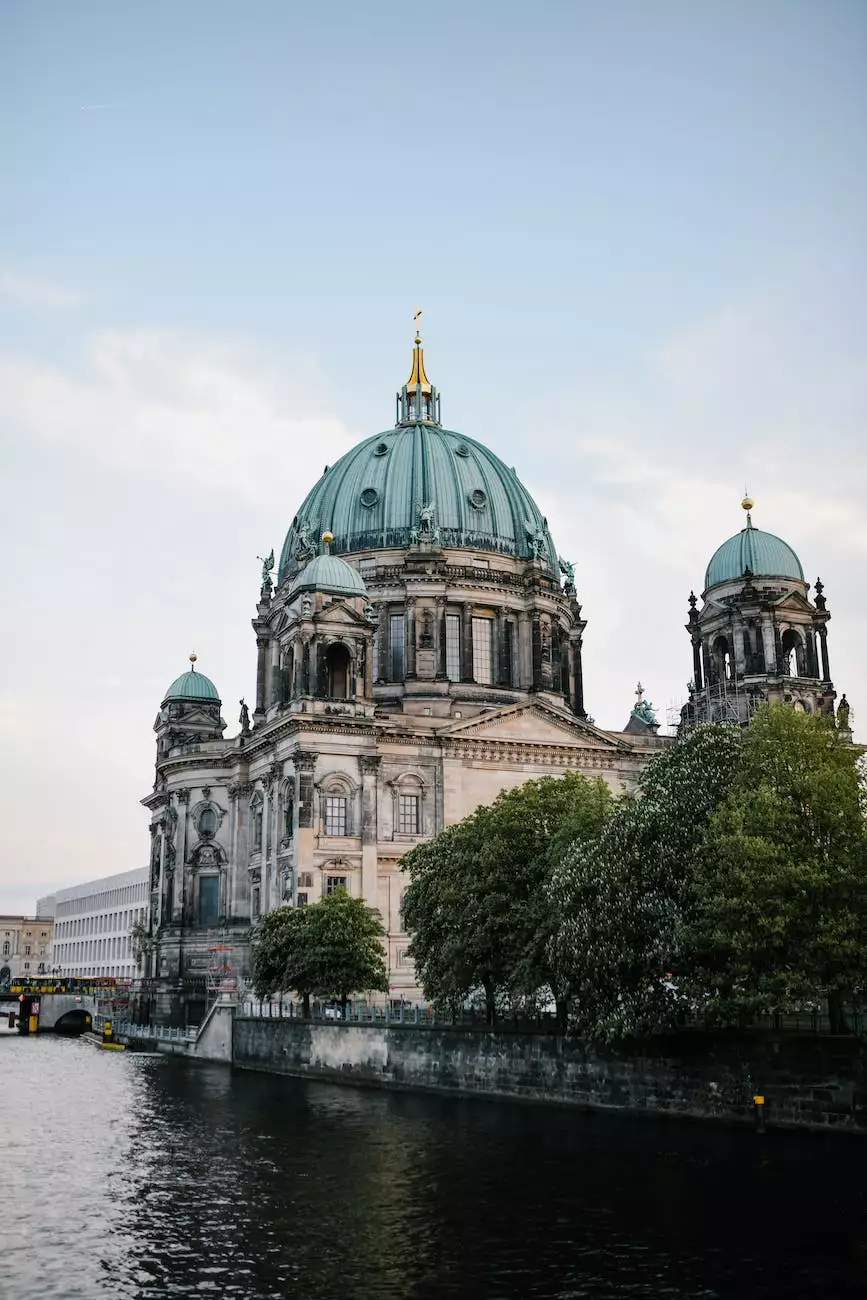 Welcome to the Daily Devotional page of United City Church, a welcoming community dedicated to deepening our spiritual connection and finding inspiration in our daily lives. Here, you will discover a space where faith meets practicality, and where you can strengthen your relationship with God and grow in your understanding of His incredible love for you. Our passionate team of writers and spiritual leaders have carefully prepared these devotionals with the intention of guiding and uplifting you in your journey of faith.
Exploring the Depths of Faith and Beliefs
As a member of the United City Church, we understand the importance of nurturing our faith and beliefs. Our daily devotionals are designed to provide you with valuable insights, thought-provoking teachings, and practical applications that will help you navigate the complexities of life with a strong foundation in spirituality.
Finding Inspiration and Guidance
At United City Church, our aim is to provide you with inspiration and guidance through our Daily Devotional page. We believe that a daily practice of connecting with God and His Word is essential for spiritual growth. Whether you are seeking comfort in times of hardship, seeking answers to life's questions, or desiring a deeper connection with God, our devotionals will empower and encourage you on your journey.
Embracing Faith in Community
As a part of our vibrant and diverse community, we invite you to engage with our devotionals and share your insights and experiences with other like-minded individuals. Our belief is that faith flourishes when it is expressed and shared within a supportive community. We encourage you to leave comments, ask questions, and join in discussions to foster connections and enrich the experience for all.
The Power of Daily Devotionals
Daily devotionals have long been cherished by believers as a means to deepen their understanding of God's Word and grow spiritually. These intentional moments of reflection and internalization provide us with the wisdom and strength we need to face life's challenges, and to live with purpose and conviction.
Nurturing Your Relationship with God
By engaging in daily devotionals, you are actively nurturing your relationship with God. These intimate moments of studying Scripture, meditating on His teachings, and listening to His voice allow you to draw closer to Him. Regular devotionals create a sacred space in your daily routine, enabling you to experience His presence and guidance consistently.
Wisdom for Life's Journey
The devotionals presented here at United City Church offer insights and wisdom that apply directly to the challenges we face in our modern lives. Our dedicated team of writers, who are passionate about sharing their faith, delve into topics such as forgiveness, gratitude, purpose, resilience, and many others. You will find inspiration, practical guidance, and encouragement to live a life aligned with your beliefs.
Discover Your Daily Inspiration
With our growing collection of devotionals, you can explore a wide range of topics that cater to different aspects of your spiritual life. Each devotional is written with care and intention, providing you with valuable insights and applicable teachings rooted in the Word of God. Whether you are new to the faith or a seasoned believer, there is something here for everyone.
Applying Faith to Everyday Life
Daily devotionals give us the opportunity to apply our faith to our daily lives. Through our devotionals, you will discover practical tips and strategies that will enable you to live out your faith in meaningful ways. Our devotionals bridge the gap between spirituality and practicality, offering guidance on how to navigate relationships, personal growth, and societal issues with the teachings of Jesus as your compass.
Join the United City Church Community
By becoming an active reader of our daily devotionals, you are joining a passionate and loving community of believers who are committed to growing in their faith. We invite you to subscribe to our newsletter to stay connected with the latest devotionals, upcoming events, and community initiatives. Together, we can inspire one another and make a positive impact in our world.
Stay Connected and Inspired
We encourage you to bookmark this Daily Devotional page and visit us regularly for your dose of spiritual nourishment. Additionally, connect with us on social media platforms to stay updated on new devotionals, engage in discussions, and share your own personal insights.
Grow in Your Faith Today
Begin your daily journey of spiritual exploration and growth with the United City Church Daily Devotional page. Prepare to be inspired, motivated, and encouraged as you deepen your faith and discover the incredible blessings waiting for you. Together, let us navigate the paths of faith and beliefs, hand in hand, as we cultivate a life of purpose and joy.