Welcome to myParish App - St. Pius X Catholic Parish
Jul 10, 2022
Sermons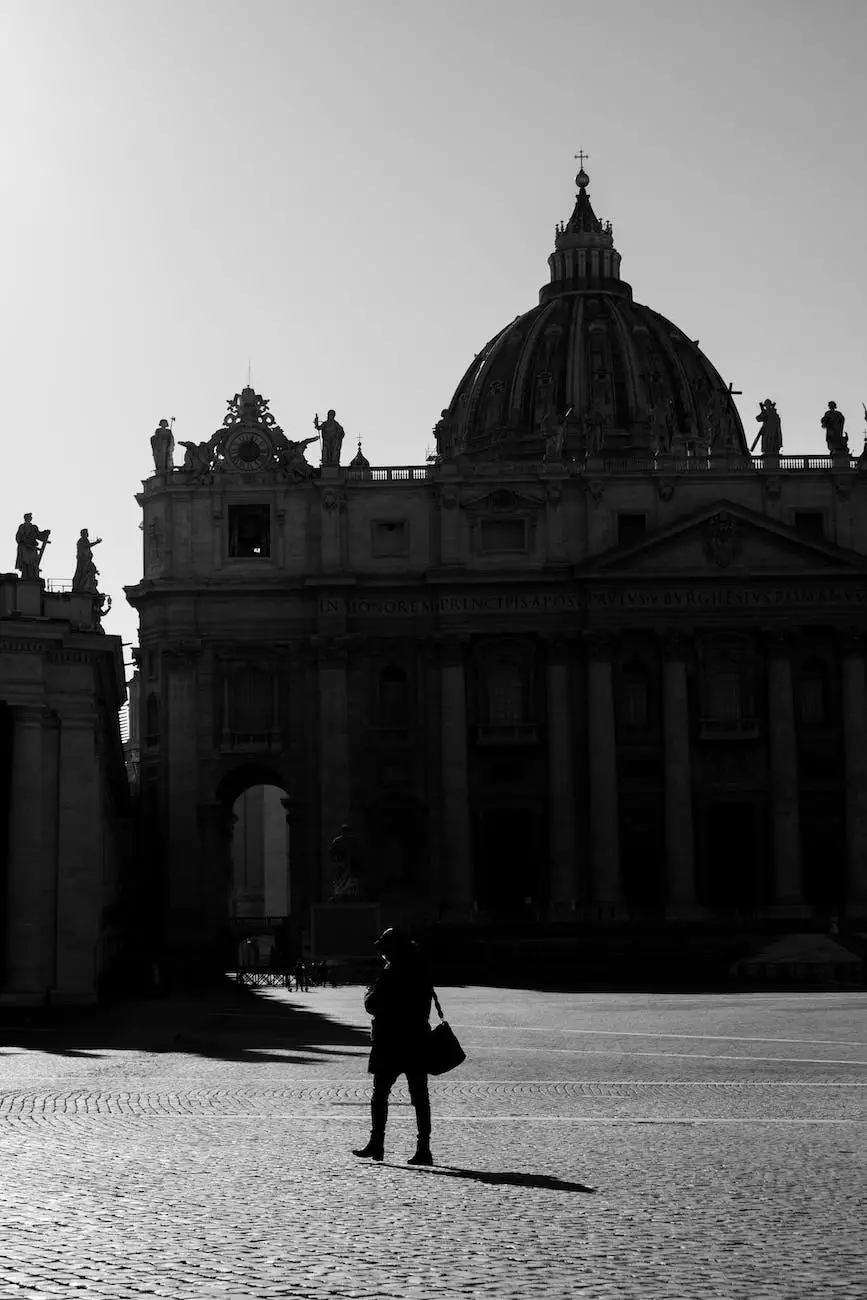 Empowering Faith and Community at United City Church
The Power of myParish App
United City Church is thrilled to present myParish App - an innovative tool designed to enhance your faith journey and foster a stronger sense of community within St. Pius X Catholic Parish. As your reliable companion on the spiritual path, myParish App offers a multitude of features and resources that connect you with your faith and fellow parishioners.
Stay Connected, Anywhere and Anytime
With myParish App, you can now stay connected to St. Pius X Catholic Parish wherever you go. Whether you're at home, work, or on the move, our powerful app ensures you never miss important updates, events, or announcements. From mass schedules to special celebrations, you can access all the information you need at your fingertips.
Access Information Effortlessly
Gone are the days of searching for printed bulletins or scrambling to find event details. Through myParish App, United City Church has simplified information accessibility. In just a few taps, you can explore the latest news, browse upcoming events, access spiritual resources, and discover ways to get involved in our vibrant community.
Enhance Your Faith Experience
At St. Pius X Catholic Parish, we understand the importance of nurturing your faith. myParish App offers an array of features aimed at providing you with an enriching and meaningful spiritual journey. Dive into daily readings, reflections, and prayers, engage with educational content, and explore inspiring podcasts and videos. With myParish App, your faith is always within reach.
Engage with Our Vibrant Community
United City Church is built upon the vibrant community of St. Pius X Catholic Parish. myParish App helps you connect with fellow parishioners, fostering a sense of belonging and togetherness even when physical distance separates us. Join discussions, share prayer intentions, participate in community events, and extend a helping hand, all through the power of our app.
Experience myParish App Today
The myParish App is available for download on both iOS and Android devices. Join our growing community and immerse yourself in the spiritual and communal offerings of St. Pius X Catholic Parish. In collaboration with United City Church, myParish App is committed to empowering your faith and strengthening the bonds of our community.
Spread the Word
Help us further our mission by spreading the word about myParish App. Share this transformative tool with your friends, family, and fellow believers. Together, let's make a difference in our lives and the lives of those around us.
Join United City Church Today
United City Church welcomes all individuals seeking to deepen their faith and enrich their spiritual journey. Visit our website to learn more about our mission, values, and various community offerings. Join us and experience the love, support, and spiritual growth within our inclusive and diverse community.
Discover the Power of Community and Faith
As part of the Community and Society - Faith and Beliefs category, United City Church is dedicated to harnessing the power of community and faith to inspire, uplift, and transform lives. Through myParish App and the initiatives of St. Pius X Catholic Parish, we strive to create a welcoming and nurturing environment where individuals can connect with God and one another.
Take the Next Step
The time for action is now. Embrace the power of myParish App and embark on a remarkable spiritual journey that blends seamlessly with the dynamic community of St. Pius X Catholic Parish. Stay connected, access information effortlessly, enhance your faith, and engage with our vibrant United City Church community. Download myParish App today and take the next step on your faith journey.