Sermon Archive - Greater Grace Church
Jun 4, 2023
Sermons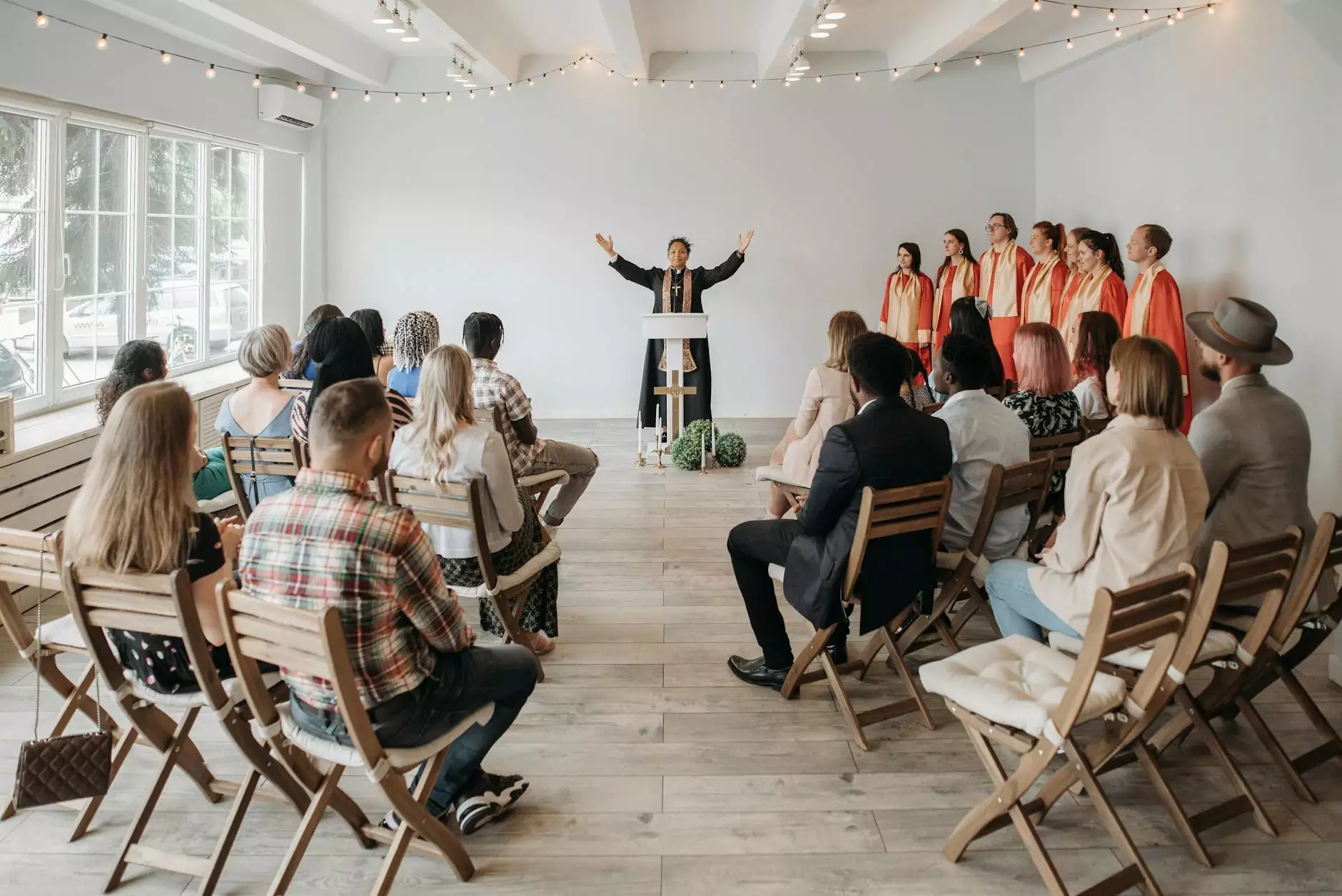 Welcome to the Sermon Archive of United City Church
Thank you for visiting the sermon archive of United City Church! In this comprehensive collection of powerful teachings, we aim to inspire, uplift, and cultivate your faith. Our various sermons cover a wide range of topics, providing wisdom and guidance from experienced speakers.
Growing Closer to God through Sermons
At United City Church, we believe that sermons are an essential part of nurturing our spiritual journeys. They provide us with valuable insights, guidance, and biblical teachings that help us navigate the complexities of life. Through our comprehensive sermon archive, we strive to offer a valuable resource for both our community and individuals seeking spiritual growth.
Wide Range of Topics and Speakers
Our sermon archive covers a diverse range of topics relevant to our community and the broader Christian faith. Whether you're looking for teachings on personal transformation, relationships, overcoming challenges, or discovering your purpose, our archive has something for everyone.
Furthermore, we have a team of experienced and dedicated speakers who deliver these sermons. Their deep understanding of the scripture, combined with their unique perspectives and life experiences, provides a rich and comprehensive learning experience for all.
Discovering Wisdom and Inspiration
Within our sermon archive, you'll find a treasure trove of wisdom and inspiration. Our speakers draw from their extensive knowledge of the Bible and share practical insights that can be applied to your everyday life. Each sermon aims to empower you to live a purpose-filled life, guided by the teachings of Jesus Christ.
From thought-provoking sermons that challenge your perspective to heartwarming messages that remind us of God's love and grace, our archive offers a diverse range of sermons guaranteed to leave a lasting impact on your faith journey.
Join Our Community
By exploring our sermon archive, you are joining a vibrant community of individuals passionate about growing in faith and pursuing a deeper connection with God. Our shared commitment to spiritual growth fosters an environment of support, understanding, and encouragement.
Aside from the sermon archive, United City Church hosts various events, workshops, and community initiatives aimed at strengthening our bond as a faith community. We invite you to engage with us, ask questions, share your insights, and build meaningful connections with fellow believers.
Enrich Your Faith Journey Today
Begin your enriching faith journey today by delving into the sermon archive of United City Church. Immerse yourself in the teachings and let them ignite a spark within your heart. Allow our speakers to guide you towards a closer relationship with God, and equip you with the wisdom and strength to navigate life's challenges.
Remember, faith is a journey, and we are here to support and accompany you every step of the way. Join our community, explore our sermon archive, and unleash the transformative power of God's word in your life.