2023 Easter Egg Hunt!
Apr 11, 2019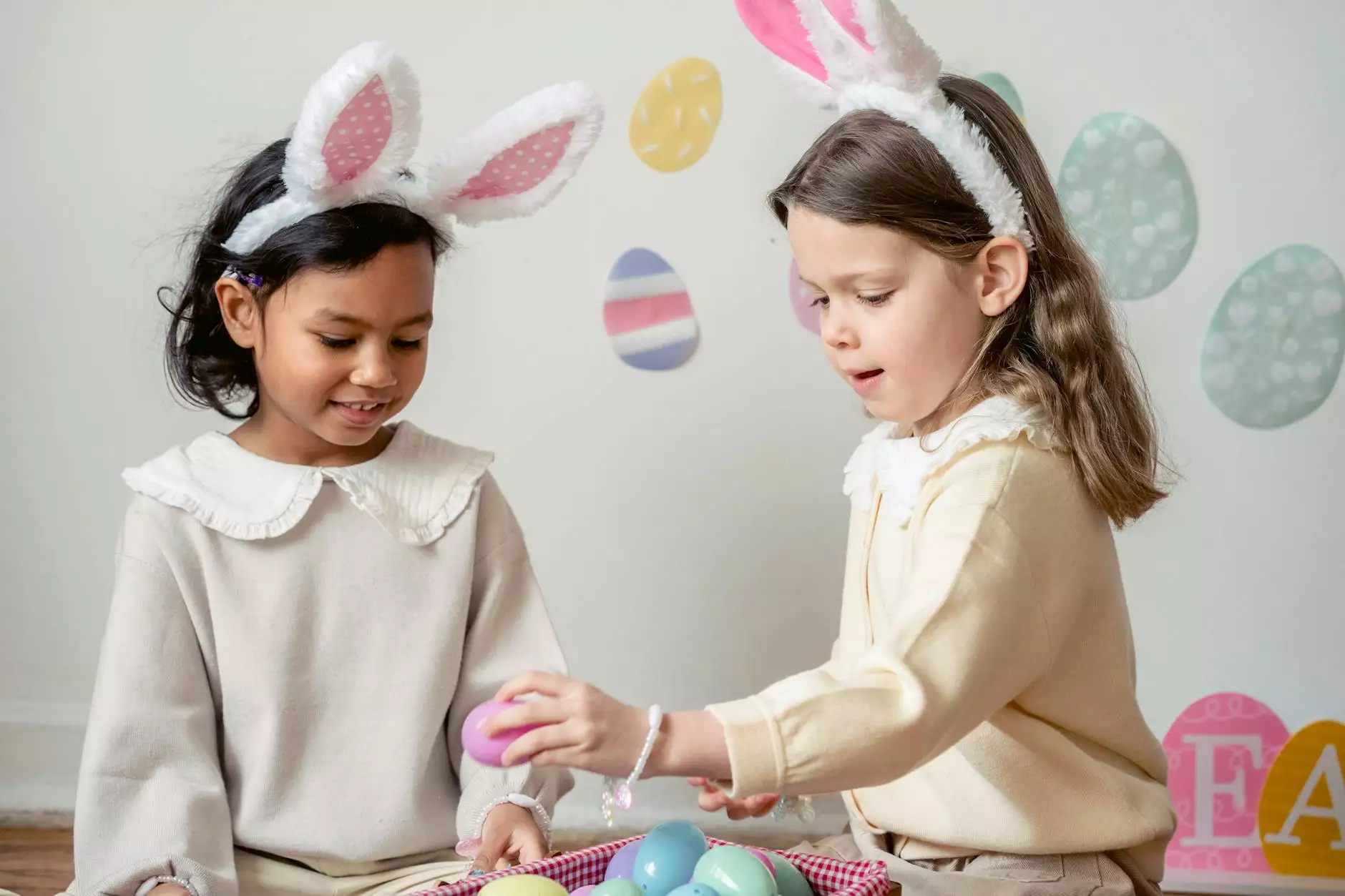 About United City Church
Welcome to United City Church, a vibrant and inclusive community dedicated to enhancing faith and beliefs. We are excited to invite you to our upcoming event, the 2023 Easter Egg Hunt!
Join Us for an Exciting Easter Egg Hunt
Join us on Sunday, April 16, 2023, for an intricate Easter Egg Hunt filled with joy, laughter, and surprises. Our event is open to everyone - families, friends, and individuals of all ages. It promises to be a delightful experience for all as we celebrate the joy of Easter together.
Experience a Memorable Day
At United City Church, we believe in creating lasting memories. Our Easter Egg Hunt is designed to provide an unforgettable experience for everyone. The event will feature:
1. Egg-citing Games and Activities
Participate in a range of thrilling games and activities throughout the day. From traditional egg hunts to exciting relay races, there will be something for everyone to enjoy. Bring your competitive spirit and be ready for some egg-citing challenges!
2. Creative Egg Decoration Station
Unleash your creativity at our egg decoration station. Get your hands on various craft supplies and transform ordinary eggs into unique masterpieces. Express yourself and enjoy the process of creating beautiful works of art!
3. Live Performances and Entertainment
Be entertained by live performances from talented local artists. Enjoy music, dance, and other forms of artistic expression that will uplift and inspire you. Our lineup of performers guarantees an afternoon of delightful entertainment for the entire family.
4. Delicious Treats and Refreshments
Satisfy your cravings with a selection of delicious treats and refreshments available at our food stalls. From mouthwatering snacks to refreshing beverages, we've got you covered throughout the event. Indulge in tasty treats that will make your Easter celebration even more delightful.
Connecting with Our Community
At United City Church, our priority is building a strong and united community. The 2023 Easter Egg Hunt provides a perfect opportunity to foster connections and create meaningful relationships. As you engage in fun-filled activities and interact with fellow participants, you'll form bonds that can last a lifetime.
Supporting a Worthy Cause
By participating in our Easter Egg Hunt, you'll also be supporting a worthy cause. United City Church partners with local charities to make a positive impact in our community. A portion of the proceeds from this event will be donated to these organizations, enabling them to continue their valuable work.
Join Us for a Joyous Celebration
We invite you to join us at United City Church for the 2023 Easter Egg Hunt. Together, we'll create cherished memories, strengthen bonds, and celebrate the true meaning of Easter. Mark your calendars and make sure to be a part of this wonderful event!
Contact Information
To learn more about United City Church and our community and society activities, please visit our website: http://unitedcity.net. For specific inquiries about the Easter Egg Hunt or any other event, feel free to reach out to us through the contact details provided on our website.