Welcome to Alpha Grooming Pet Salon
Oct 30, 2023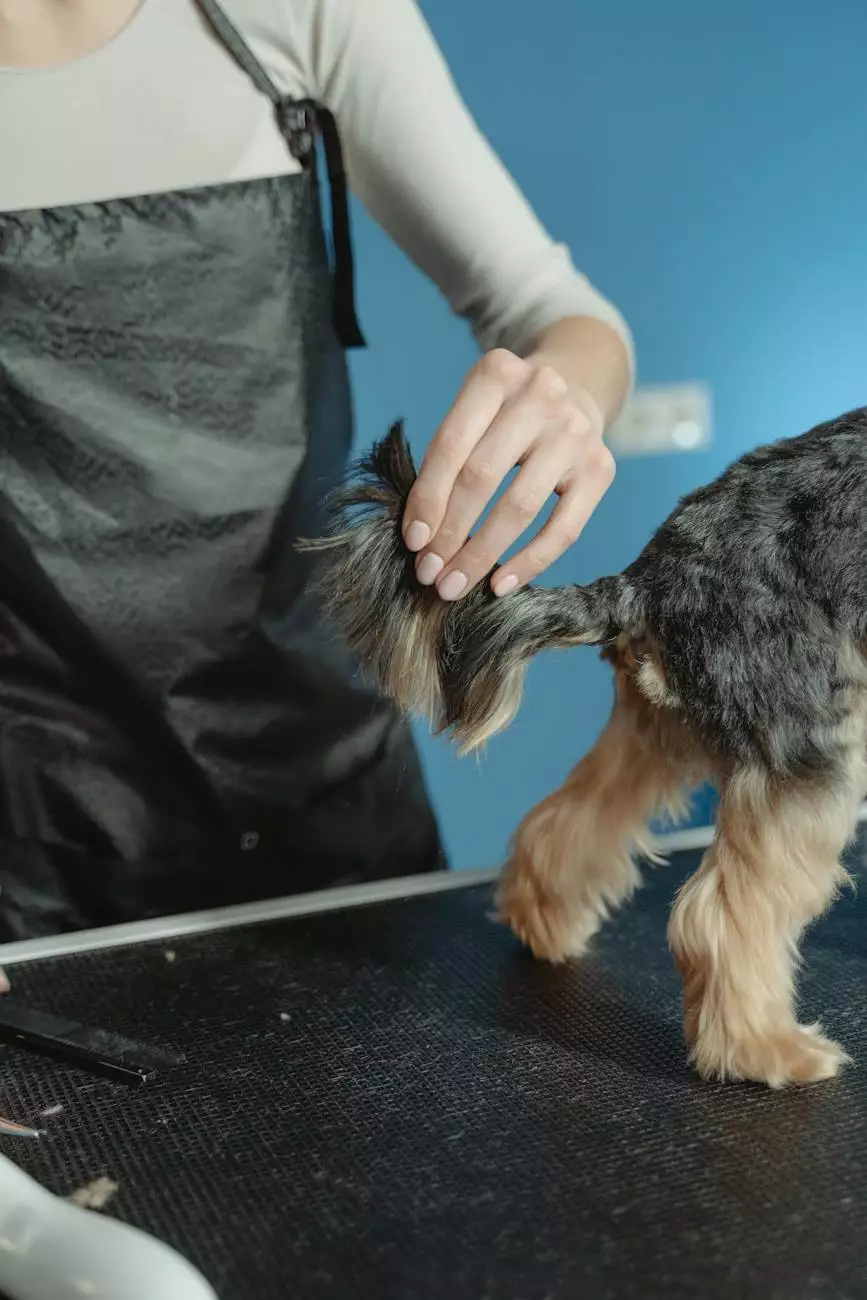 Professional Pet Services for All Your Furry Friends
As a premier pet grooming salon in the area, Alpha Grooming Pet Salon is dedicated to providing exceptional care and grooming services for pets in our community. We specialize in offering a wide range of professional pet grooming services, catering to all breeds and sizes of dogs and cats.
Experienced Pet Groomers
Our team of highly skilled and experienced pet groomers is passionate about making your furry friend look and feel their best. With years of experience in the industry, our groomers are trained to handle pets with care and provide the highest standard of grooming services.
Comprehensive Pet Grooming Services
At Alpha Grooming Pet Salon, we offer a comprehensive range of pet grooming services to meet all your pet's needs. From basic grooming, such as bathing and brushing, to more specialized services like nail trimming, ear cleaning, and even creative grooming, our salon has it all.
Bathing and Brushing: We use premium pet shampoos and conditioners to ensure your pet's fur is clean, healthy, and shiny.
Nail Trimming: Our groomers gently trim your pet's nails to promote paw health and prevent discomfort.
Ear Cleaning: We clean your pet's ears, removing dirt and debris to maintain their overall hygiene.
Grooming for Special Needs: We provide specialized grooming for pets with specific needs, ensuring their comfort throughout the process.
Creative Grooming: For those looking for something extra special, we offer creative grooming services to give your pet a unique and stylish look.
Why Choose Us?
Alpha Grooming Pet Salon stands out from the competition in several ways, making us the best choice for your pet grooming needs:
1. Professional and Caring Staff
Our dedicated team of groomers is not only highly skilled but also genuinely cares about the well-being of your pets. We strive to make the grooming experience as comfortable and stress-free as possible for your furry friends.
2. State-of-the-Art Equipment and Facilities
Our salon is equipped with modern grooming tools and facilities to ensure the highest level of hygiene and safety for your pets. We maintain a clean and welcoming environment to provide a pleasant grooming experience.
3. Customized Grooming Packages
We understand that each pet is unique, and their grooming needs may vary. That's why we offer customized grooming packages tailored to your pet's specific requirements and preferences.
4. Stress-Free Environment
We prioritize creating a stress-free environment for pets during their grooming sessions. Our groomers are trained to handle pets with patience, using gentle techniques to ensure a positive experience for your furry friends.
Schedule an Appointment Today
Ready to give your pet the royal treatment they deserve? Schedule an appointment with Alpha Grooming Pet Salon today. Experience the difference our professional pet grooming services can make for your beloved furry friend. Contact us now to book an appointment for the best animal grooming near you!
Keywords: animal grooming near me, pet services, pet groomers, pets, pet grooming services