Welcome to United City Church: More Than Enough - God's Multiplication
Jul 20, 2022
Sermons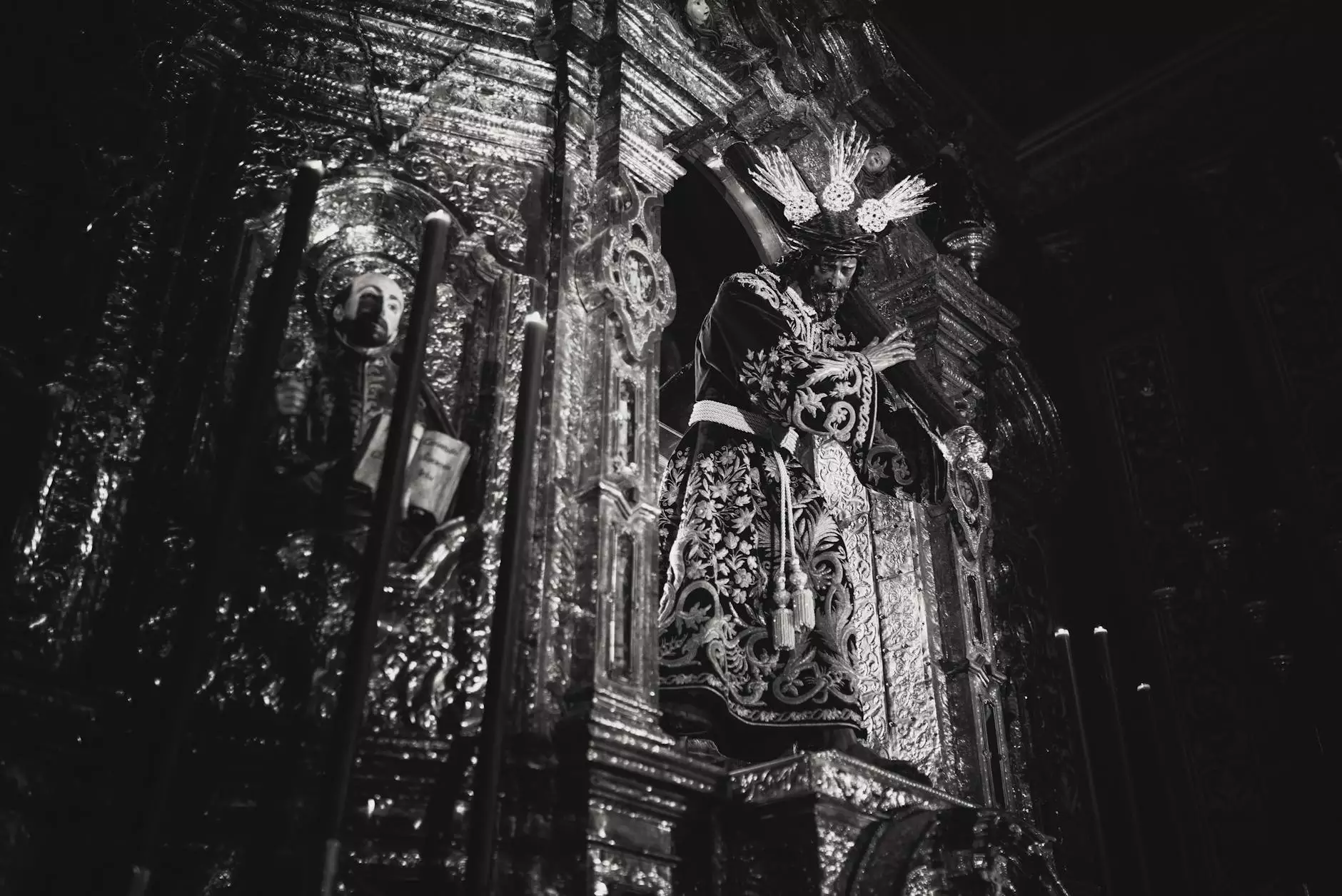 Embrace the Power of God's Multiplication
United City Church welcomes you to explore the sermon 'More Than Enough: God's Multiplication,' where we delve into the transformative power of faith, belief, and the abundance of God's provision. Our community-driven church focuses on fostering strong connections and empowering individuals to live purposeful lives rooted in spiritual growth.
Discover the Sermon: More Than Enough - God's Multiplication
In this empowering sermon, we delve into the concept of God's multiplication, exploring biblical teachings that demonstrate how God can take our limited resources and multiply them beyond what we can imagine. Through faith, we can experience God's abundance and witness miracles in our lives.
The Power of Faith
At United City Church, we firmly believe in the power of faith. In the sermon 'More Than Enough: God's Multiplication,' we explore how faith can move mountains, change circumstances, and unlock limitless potential. Our pastor, alongside our dedicated community, uncovers the biblical foundations of faith and its practical application in our everyday lives.
Understanding God's Provision
God's provision goes beyond material wealth. It encompasses spiritual, emotional, and relational abundance. In this sermon, we dive deep into Scripture to uncover how God's multiplication extends to every aspect of our lives. As a community, we seek to understand and embrace the fullness of God's provision.
Experiencing Miracles Through Belief
Belief has the power to bring forth miracles. During the 'More Than Enough: God's Multiplication' sermon, we explore real-life testimonies of individuals who experienced miraculous transformations through their unwavering belief in God's power. Join us as we discover how belief can unlock blessings beyond measure.
Join Our United City Church Community
Our United City Church community is a place where you can connect with like-minded individuals while deepening your faith and understanding of God's multiplication. We offer various ministries, events, and programs catering to different age groups, ensuring everyone finds their place within our vibrant community.
Strengthen Your Faith
Through our weekly worship services, Bible study groups, and discipleship programs, we provide opportunities for individuals to strengthen their faith. Our passionate leaders offer guidance and support, ensuring you have the tools to navigate life's challenges with a strong foundation in your belief.
Engage in Meaningful Relationships
At United City Church, we understand the importance of meaningful relationships. Our community provides a nurturing environment where you can build genuine connections with others who share your beliefs and values. Together, we grow spiritually, uplift one another, and impact our society through our actions.
Make a Difference in the World
We believe that our faith must extend beyond the walls of the church. Through our outreach initiatives and community service projects, we actively seek to make a positive difference in the world. Join us as we impact society, addressing societal challenges and spreading God's love wherever we go.
Experience More Than Enough: God's Multiplication Today
Are you ready to witness the power of God's multiplication in your life? Join us at United City Church as we explore the sermon 'More Than Enough: God's Multiplication.' Together, let's embrace the abundance that God offers and experience miracles beyond our wildest dreams.
United City Church: Community and Society - Faith and Beliefs
United City Church is a vital part of the community, catering to individuals seeking to deepen their faith and grow in their understanding of God's multiplication. As a community-driven church, we actively participate in various societal causes and strive to make a positive impact where it is needed most.
Faith as the Foundation
In our Community and Society - Faith and Beliefs category, United City Church stands as a beacon of faith, encouraging individuals to develop a strong foundation grounded in spiritual principles. Our programs and sermons aim to help individuals navigate the complexities of life through the lens of faith, fostering personal growth and community engagement.
Embracing a United Community
A strong sense of community is at the heart of United City Church. We emphasize the importance of unity and collaboration among individuals with diverse backgrounds and perspectives. Our faith unites us and fuels our collective efforts to positively impact our society, fostering an inclusive and welcoming environment for all.
Transforming Society through Beliefs
As believers, we recognize the transformative power of our beliefs. United City Church empowers individuals to live out their faith, equipping them to address societal challenges and effect change. Through the lens of faith, we seek to create a society that reflects God's love, justice, and mercy.
Stay Connected with United City Church
Join our vibrant community centered around faith, society, and beliefs. Stay up to date with the latest sermons, events, and news from United City Church through our website and social media platforms. Connect with like-minded individuals and embark on a journey of spiritual growth and community engagement.
Visit Us Today
If you're ready to experience the transformative power of God's multiplication and join a community dedicated to faith and positive change, we invite you to visit United City Church today. Discover how your faith can lead to an overflow of blessings and impact the world around you. We look forward to welcoming you!
Follow Us on Social Media
Stay connected with United City Church by following us on social media. Join our online community to receive regular updates, inspirational messages, and thought-provoking content. Together, let's make a difference and spread the message of God's love, mercy, and abundant provision to a wider audience.
© 2023 United City Church. All rights reserved. | Website designed and maintained by [Your SEO and Copywriting Business Name].