Holy Week begins with Lazarus Saturday, April 8 and Palm Sunday, April 9
Oct 19, 2017
Sermons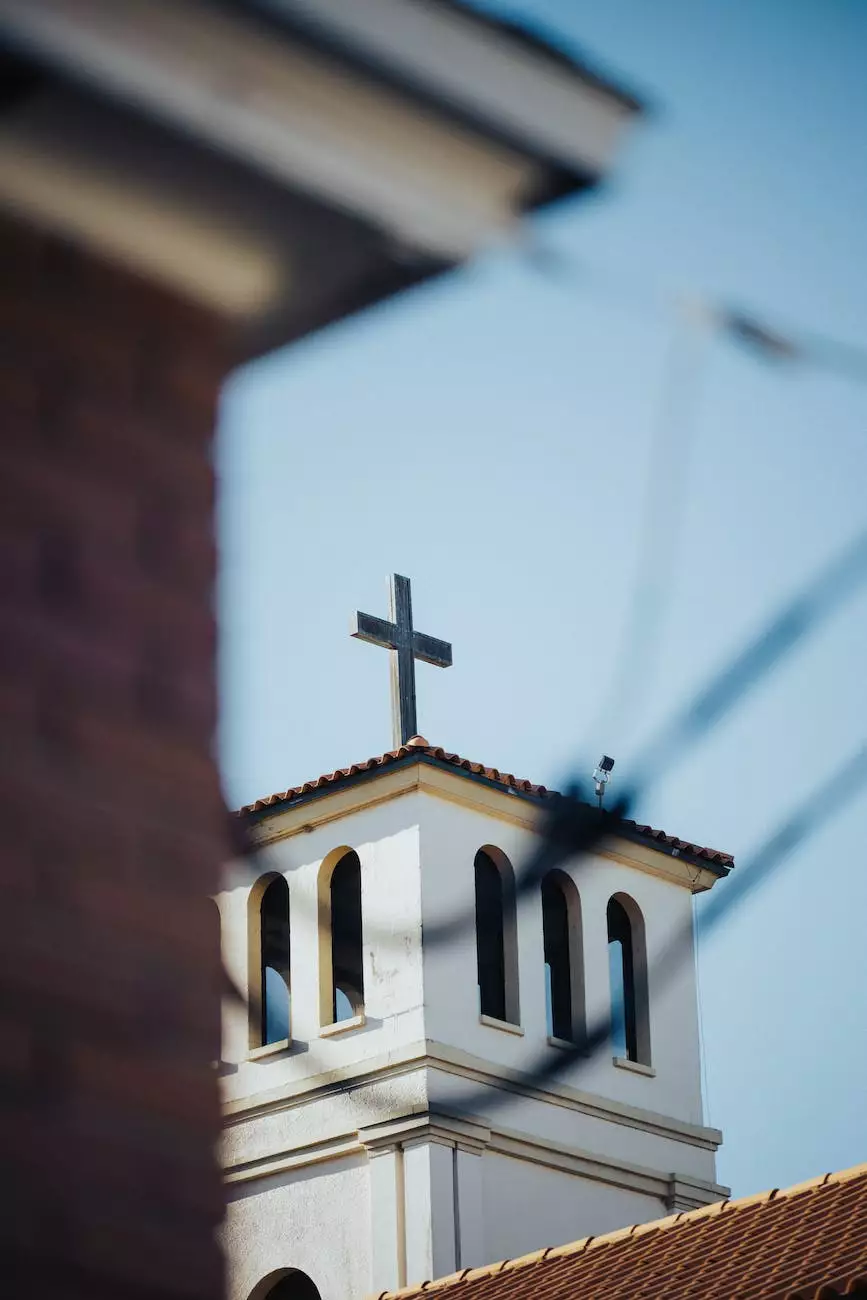 United City Church Welcomes You to Holy Week
Welcome to United City Church, where we invite you to join us in celebrating Holy Week, a significant period in the Christian faith. This year, Holy Week begins with Lazarus Saturday on April 8 and culminates with Palm Sunday on April 9. Together, let us embark on a meaningful journey through these important days of remembrance and reflection.
What is Holy Week?
Holy Week, also known as Passion Week, commemorates the final week of Jesus Christ's earthly life, leading up to His crucifixion and resurrection. It is a time for believers to reflect on the profound sacrifice and love demonstrated by Christ during this pivotal period in human history.
Lazarus Saturday - April 8
Lazarus Saturday falls on April 8 this year. It marks the resurrection of Lazarus from the dead, a miracle performed by Jesus and a powerful foreshadowing of His own resurrection. This day serves as a prelude to the triumphal entry of Jesus into Jerusalem on Palm Sunday.
Palm Sunday - April 9
Palm Sunday, which falls on April 9, commemorates Jesus' entry into Jerusalem, just days before His crucifixion. The crowds welcomed Him with palm branches and shouts of "Hosanna!" as they recognized Him as the long-awaited Messiah. It is a day filled with both joyous celebration and a sense of impending sacrifice.
Join Us in Worship and Reflection
At United City Church, we invite you to join us in our Holy Week services and events as we journey through these sacred days. Our services will be filled with heartfelt worship, meaningful teachings, and opportunities for reflection and prayer.
Service Schedule
Lazarus Saturday - April 8: Join us at 10:00 AM as we commemorate the miracle of Lazarus' resurrection and reflect on its significance in our lives.
Palm Sunday - April 9: Experience the joyous celebration and the profound meaning behind Jesus' entry into Jerusalem at our 9:00 AM and 11:00 AM services.
Maundy Thursday - April 13: Join us for a special service at 7:00 PM as we remember the Last Supper and Jesus' final teachings to His disciples.
Good Friday - April 14: Reflect on the sacrifice of Jesus and the crucifixion at our 12:00 PM and 6:00 PM services.
Easter Sunday - April 16: Celebrate the resurrection of Jesus Christ at our joyful Easter services at 9:00 AM and 11:00 AM.
Engage in Holy Week Traditions
During Holy Week, there are various customs and traditions you can embrace to enhance your spiritual journey. Some popular traditions include:
Palm Branches: Acquire palm branches or participate in processions to reenact the joyful entry of Jesus into Jerusalem.
Foot Washing: Reflect on Jesus' act of humbly washing the feet of His disciples by participating in foot washing ceremonies.
Prayer and Meditation: Devote time each day for prayer and meditation, focusing on the sacrifice and love displayed during Holy Week.
Confession and Repentance: Take the opportunity to acknowledge shortcomings, seek forgiveness, and renew your commitment to God.
Deepen Your Faith and Connect with the Community
Participating in Holy Week allows you to deepen your faith, connect with fellow believers, and find solace in the love of Jesus Christ. At United City Church, we are dedicated to creating a welcoming and inclusive community where everyone can worship and grow together.
Whether you are a lifelong believer or seeking answers to life's questions, we invite you to join us during Holy Week and experience the transformative power of Christ's love and sacrifice. Together, let us embrace the message of hope, redemption, and eternal life.
Contact Us
If you have any questions about our Holy Week services or would like more information about United City Church, please don't hesitate to reach out to us. You can contact our friendly staff at +1-555-123-4567 or via email at [email protected].
May you have a blessed Holy Week as we remember and celebrate the life, death, and resurrection of our Savior, Jesus Christ.