Adoption to Sonship - by Yale Wall - Living Faith Church
Jan 22, 2020
Sermons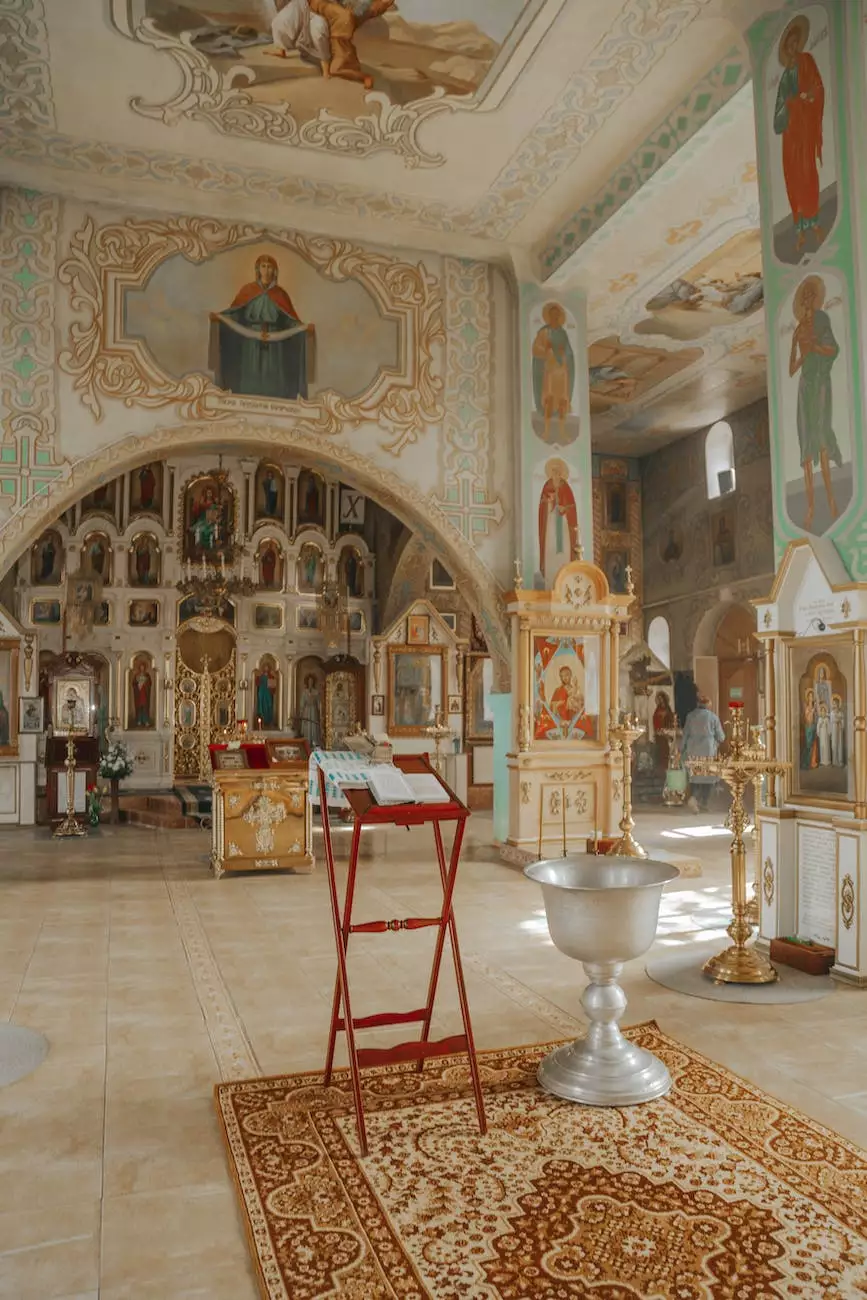 Introduction
Welcome to United City Church's page on Adoption to Sonship! In this transformative journey, we explore the depths of faith and beliefs, understanding the process of becoming a beloved child of God. Led by the inspiring teachings of Yale Wall, you will dive into a life-changing experience of adoption to sonship.
Understanding Adoption to Sonship
Adoption to Sonship is a concept rooted in the teachings of the Living Faith Church. It goes beyond legal adoption in the earthly sense and represents a spiritual transformation in which one is adopted as a child of God. This profound process is available to all believers, empowering them to embrace their identity as cherished sons and daughters of the Heavenly Father.
The Journey of Adoption
Embarking on the journey of adoption to sonship requires surrendering oneself to God's love and grace. It begins with recognizing our need for redemption and accepting Jesus Christ as our Lord and Savior. Through faith, we receive the promise of adoption and are adopted into God's family. This adoption, driven by unconditional love, sets us free from the bondage of sin and establishes an eternal bond with our Heavenly Father.
The Transformative Process
As we continue this transformative process, we experience a profound change in our lives. Our hearts are filled with the Father's love, and we are given an inheritance as co-heirs with Christ. We are no longer slaves to fear but live as empowered individuals, equipped to carry out God's purpose and reflect His glory. Adoption to sonship reshapes our identities, transforming us from orphaned souls to beloved children of the Most High.
Benefits of Adoption to Sonship
The journey of adoption to sonship brings about numerous benefits and blessings, strengthening our faith and deepening our relationship with God. Some of the key benefits include:
1. Intimacy with God
Adoption to sonship enables us to experience a deep and intimate relationship with God. We become aware of His presence in our lives, knowing that we are His beloved children. This intimacy allows us to communicate with Him freely, seeking guidance, comfort, and direction in our everyday lives.
2. Identity and Purpose
Through adoption to sonship, we discover our true identity and purpose. We understand that we are uniquely created by God for a specific reason. This realization empowers us to live with confidence, knowing that we have a divine calling and the potential to impact the world around us.
3. Abundant Grace and Forgiveness
As adopted sons and daughters, we receive unending grace and forgiveness from our Heavenly Father. No matter our past mistakes or shortcomings, His love covers all our sins, offering redemption and restoration. This grace enables us to extend forgiveness to others, fostering reconciliation and healing in relationships.
4. Security and Provision
Adoption to sonship secures our place in God's family and provides for our every need. We can trust in His faithfulness, knowing that He will never leave us nor forsake us. His provisions are abundant, meeting not only our physical needs but also fulfilling the desires of our hearts.
Celebrating the Journey
The Living Faith Church, through the teachings of Yale Wall, invites you to celebrate the journey of adoption to sonship. As we gather in worship and fellowship, we embrace the transformative power of God's love and share in the joys of being His children.
Join Us at United City Church
If you are ready to embark on this incredible journey of adoption to sonship, we invite you to join us at United City Church. Our community of believers is committed to growing together, supporting one another, and deepening our faith as we follow Christ. Together, we can experience the fullness of God's love and walk in the blessings of adoption to sonship.
Contact us today to learn more or join a service!