Bozur Folklore to Perform in Merrillville at St. Sava Intercultural Dance Festival
Jun 26, 2019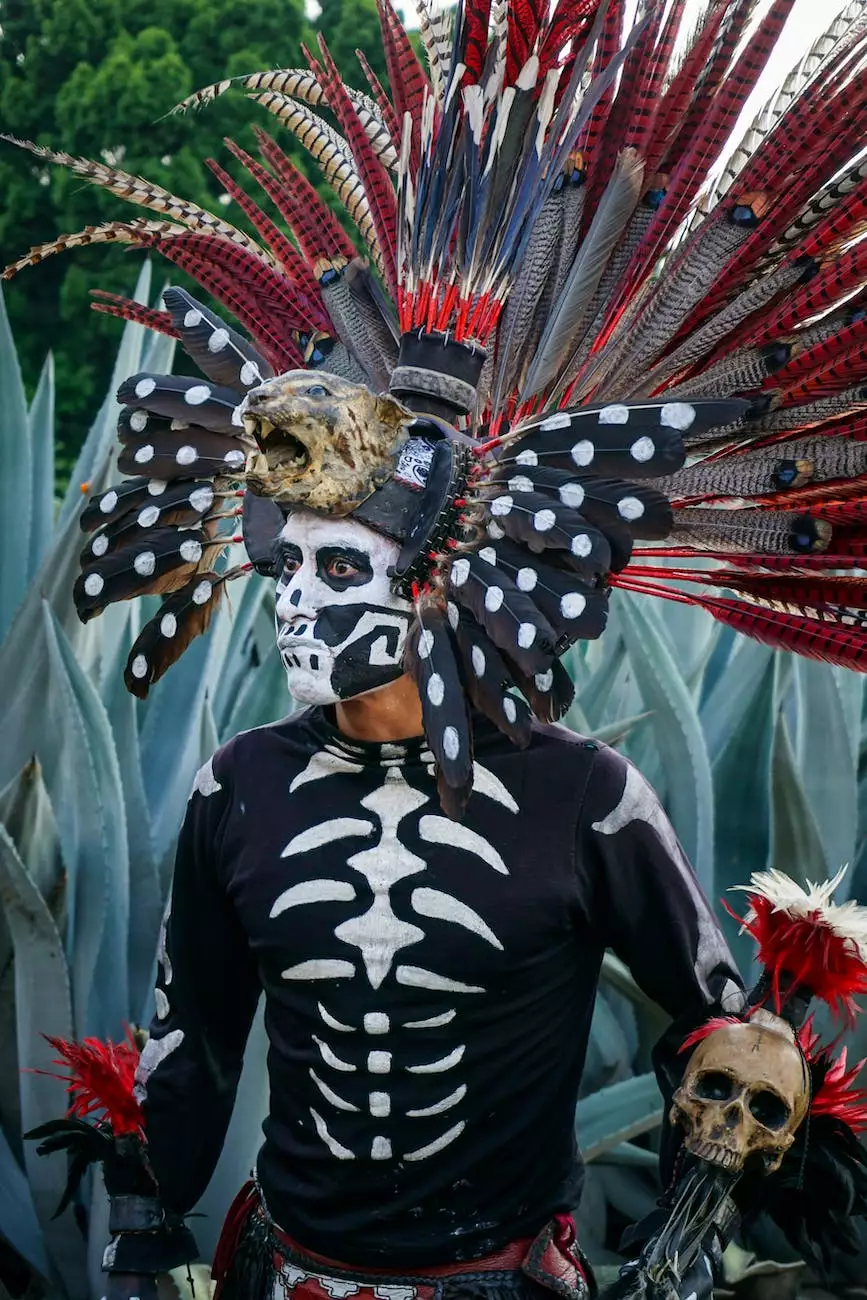 Experience the Rich Serbian Folklore
United City Church is proud to present Bozur Folklore, one of the most renowned Serbian folklore groups, performing at the upcoming St. Sava Intercultural Dance Festival in Merrillville. This festival promises an exciting cultural extravaganza that showcases the vibrant traditions, music, and dance of Serbia.
A Captivating Cultural Celebration
Immerse yourself in the rich Serbian heritage as Bozur Folklore takes the stage at St. Sava Intercultural Dance Festival. This event brings together people from various communities and backgrounds, creating an inclusive and diverse celebration of faith and culture. With their exceptional performances, Bozur Folklore offers a journey into the captivating world of Serbian folklore.
Date and Venue
The performance by Bozur Folklore will take place on Saturday, May 7, at the St. Sava Serbian Orthodox Church located in Merrillville. The venue provides a warm and welcoming atmosphere, ensuring you have a memorable experience with your family and friends.
Don't Miss Out!
This is an extraordinary opportunity to witness the beauty and passion of Serbian folklore right here in Merrillville. Bozur Folklore promises a mesmerizing and authentic performance that will transport you to another time and place. Every dance, every song tells a story, connecting you with the rich cultural heritage of Serbia.
Get Your Tickets Now!
We highly recommend securing your tickets in advance, as this event is expected to draw a large audience. By purchasing your tickets early, you can ensure your seat and avoid any last-minute disappointment. Join us for an unforgettable evening of cultural celebration and artistic excellence!
Join Us at St. Sava Intercultural Dance Festival
Come and be a part of this vibrant and diverse event where different cultures converge. St. Sava Intercultural Dance Festival serves as a platform for unity, fostering a sense of community and appreciation for the richness of various traditions. Experience the magic of Bozur Folklore, who will undoubtedly leave a lasting impression with their exceptional talent and dedication to preserving Serbian traditions.
Discover the Spirit of Serbian Culture
The Serbian culture is a tapestry of history, art, music, and dance. Through the performances of Bozur Folklore, you will witness the passion, skill, and spirit that defines Serbian folk traditions. This is an opportunity to delve deeper into the diverse fabric of our global community and gain a renewed appreciation for the beauty of cultural diversity.
Support United City Church
United City Church is dedicated to fostering unity and promoting cultural diversity. By attending events like the St. Sava Intercultural Dance Festival and supporting Bozur Folklore's performance, you actively contribute to the inclusive vision of our community. Your presence helps strengthen the bonds that hold us together as we celebrate the shared values of faith and beliefs.
Immerse Yourself in an Unforgettable Experience
Mark your calendars for Saturday, May 7, and witness the unparalleled beauty of Serbian folklore at the St. Sava Intercultural Dance Festival. The captivating performances by Bozur Folklore will leave you in awe, offering a glimpse into the rich heritage of Serbia. Don't miss this chance to be part of a cultural celebration that will create lasting memories for years to come.
Experience the Magic of Bozur Folklore
Bozur Folklore is renowned for their mesmerizing performances that showcase the authenticity and excellence of Serbian folklore. Their dedication to preserving and promoting this rich cultural heritage is evident in every step, every note, and every movement. Witnessing their artistry is truly a remarkable experience that transports you to the heart of Serbia.
Don't Delay – Book Your Tickets Today
If you want to secure your spot at this incredible cultural celebration, ensure you get your tickets today. Tickets are limited and in high demand due to the popularity of Bozur Folklore. Don't miss out on this highly anticipated event that promises a captivating and inspiring evening filled with culture, music, and dance.
Get ready for an unforgettable evening!
United City Church invites you to join us at the St. Sava Intercultural Dance Festival to witness the extraordinary talent of Bozur Folklore. Immerse yourself in the Serbian folklore, celebrate unity, and create cherished memories with your loved ones. Book your tickets now for an enchanting night of music, dance, and cultural splendor!
United City Church - Celebrating Faith and Beliefs
At United City Church, we believe in the power of community and the importance of celebrating faith and beliefs. We strive to bring people together through events like the St. Sava Intercultural Dance Festival, fostering unity and appreciation for diverse cultures. Join us in creating a place where people can connect, celebrate, and grow together.