Discover the Ideal Event Location at St. Peter - Immanuel Lutheran School
Oct 26, 2019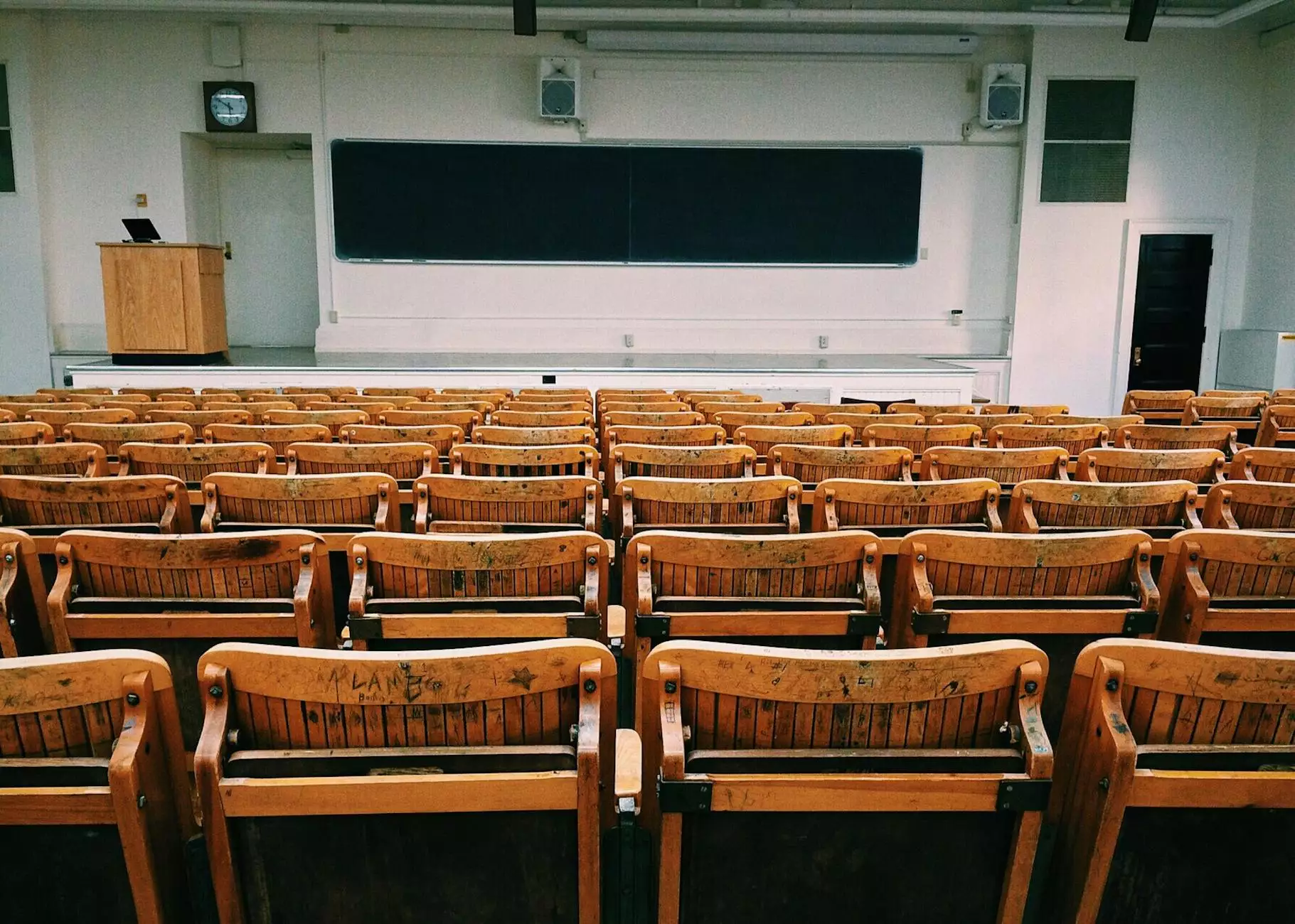 Welcome to St. Peter - Immanuel Lutheran School, a cherished part of the vibrant United City community. With our rich history and welcoming atmosphere, we offer the perfect event location for various community and society gatherings, particularly those related to faith and beliefs. Our spacious facilities, coupled with our commitment to providing an exceptional experience, make us the preferred choice for hosting events that are memorable and meaningful.
A Welcoming and Vibrant Community
At St. Peter - Immanuel Lutheran School, we believe in fostering a sense of unity and togetherness within our community. Our commitment to inclusivity and openness creates an environment where individuals from all walks of life feel accepted and valued. With a warm and inviting atmosphere, we provide a unique setting for events that promote fellowship, connection, and shared spirituality.
Unparalleled Facilities
Our event location features state-of-the-art facilities that are designed to accommodate a wide range of gatherings. Whether you're planning a small intimate gathering or a larger community event, our flexible spaces can be tailored to meet your specific needs. From well-appointed classrooms and a spacious auditorium to outdoor spaces overlooking serene landscapes, we provide the perfect backdrop for creating memorable experiences.
Classrooms
Our classrooms are thoughtfully designed to facilitate engaging learning experiences. Equipped with the latest technology and comfortable seating, they can be transformed into intimate event spaces for workshops, seminars, or panel discussions. Our experienced staff is always on hand to ensure everything runs smoothly, allowing you to focus on the content of your event.
Auditorium
With its grandeur and versatility, our auditorium sets the stage for larger events. The spacious seating layout and professional sound and lighting equipment create an immersive environment for presentations, concerts, or special performances. Whether you're hosting a musical recital or a guest speaker, our auditorium offers a captivating setting that will leave a lasting impression on attendees.
Outdoor Spaces
Our picturesque outdoor spaces provide a serene retreat for events that crave natural surroundings. From beautifully landscaped gardens to open courtyards, the fresh air and peaceful ambience create an idyllic setting for religious ceremonies, community gatherings, or contemplative workshops. These spaces can be customized to fit your needs, allowing you to embrace the beauty of nature while engaging in meaningful conversations.
Rich History
Embedded within our event location is a rich history that spans generations. St. Peter - Immanuel Lutheran School has been a pillar of the United City community for over a century, standing as a testament to the enduring values of faith and education. We take pride in our heritage, and by choosing our location for your event, you become part of a narrative that connects the past, present, and future of our community and society.
A Welcoming Atmosphere for Faith and Belief-related Events
If you're searching for an event location that nurtures and celebrates faith and beliefs, St. Peter - Immanuel Lutheran School is the perfect choice. Our community embraces a wide range of religious perspectives, fostering an environment of respect, understanding, and growth. Whether you're planning a religious conference, spiritual retreat, or interfaith dialogue, our facilities and supportive community provide a space where meaningful connections can thrive.
Join Us Today
We invite you to discover the unmatched event location offered by St. Peter - Immanuel Lutheran School. Embrace the warmth of our community and experience the seamless fusion of rich history, exceptional facilities, and a welcoming atmosphere. Together, let's create events that inspire, uplift, and bring people closer together. Contact us now to explore the possibilities and reserve your ideal event space.