Download the Paschal Encyclical from His Holiness Patriarch Porfirije
Jan 25, 2022
Sermons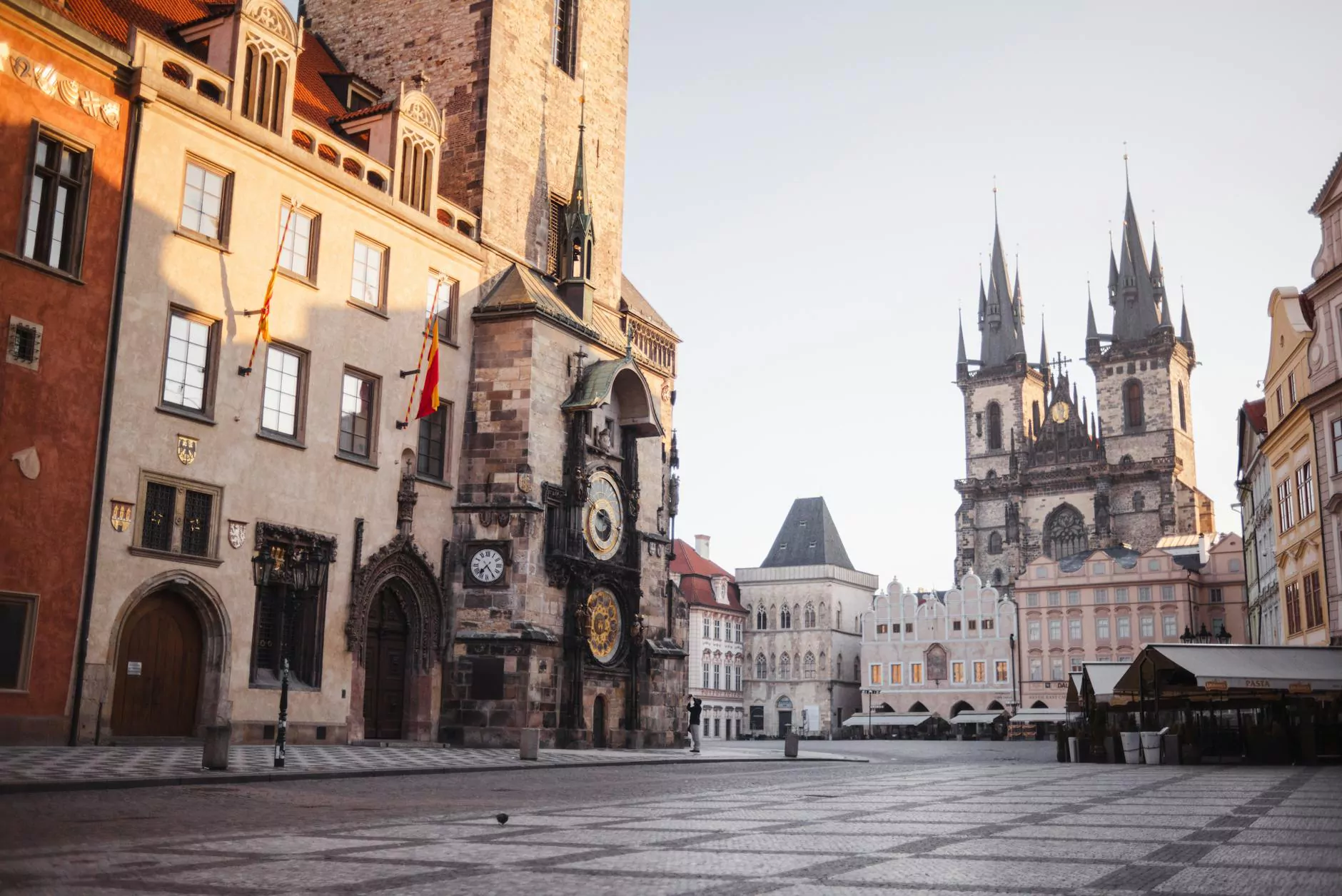 Welcome to United City Church, a place where faith and beliefs thrive, bringing communities together. As a church deeply rooted in the teachings of Christianity, we are delighted to present you with the opportunity to download the Paschal Encyclical from His Holiness Patriarch Porfirije. This special message carries profound wisdom and guidance for all believers, and we are thrilled to share it with you.
Embracing the Paschal Encyclical
The Paschal Encyclical is an annual proclamation delivered by His Holiness Patriarch Porfirije during the Easter season. It serves as a spiritual compass, providing invaluable insights and reflections for believers. By downloading this profound document, you will have the chance to delve into the depths of our faith and discover the profound beauty it holds.
A Message of Hope and Unity
Within the Paschal Encyclical, His Holiness Patriarch Porfirije beautifully encapsulates the essence of love, hope, and unity. This message resonates deeply within our hearts and encourages us to embrace these virtues in our daily lives. The Encyclical offers guidance on nurturing relationships, compassion, and understanding, making it an invaluable resource for both individuals and communities.
Empowering Our Community
At United City Church, we believe in the power of community and its ability to positively impact lives. By downloading the Paschal Encyclical, you are not only enriching your own spiritual journey but also becoming an ambassador of hope and kindness. We encourage you to share the Encyclical with your loved ones, friends, and neighbors, inviting them to partake in this transformative experience.
Staying Connected
We understand the importance of staying connected with the latest updates and news from our church community. By downloading the Paschal Encyclical, you will gain access to a network of like-minded individuals who strive to make a difference in the world. Together, we can inspire and uplift one another, fostering a stronger and more harmonious society.
How to Download
Downloading the Paschal Encyclical is quick and easy. Simply click on the provided link below, and you will be directed to a page where you can securely access the Encyclical in PDF format. Feel free to save or print the document for future reference or to share it with others.
Click here to download the Paschal Encyclical
Join Our Community
United City Church welcomes individuals from all walks of life who seek to deepen their faith and connect with like-minded believers. By joining our community, you gain access to a wealth of resources, spiritual guidance, and a supportive network. Together, we can make a difference and contribute to the betterment of our society.
Bring Faith and Belief into Your Life
In the Community and Society - Faith and Beliefs category, United City Church stands as a beacon of light, offering solace, hope, and a sense of belonging. We invite you to explore our website further to discover an array of insightful articles, uplifting sermons, and engaging events that align with your spiritual journey.
Stay Updated with United City Church
To receive the latest updates, news, and sermons from United City Church, we encourage you to sign up for our newsletter. By submitting your email address, you will be the first to know about upcoming events, community initiatives, and opportunities for personal growth. Together, let us embark on a meaningful journey of faith and transformation.
Embrace the Wisdom of His Holiness
The teachings and guidance imparted by His Holiness Patriarch Porfirije have the power to touch the hearts and souls of believers worldwide. Download the Paschal Encyclical today and open yourself to profound spiritual growth, compassion, and unity.
Experience Faith in Action
United City Church invites you to not only read the Paschal Encyclical but also become an active participant in our vibrant community. Attend our services, engage in discussions, and join our volunteer initiatives to experience faith in action. Together, we can create positive change in our lives and the lives of others.
Deepen your spirituality and understanding of faith
Connect with a diverse community of believers
Make a difference through volunteer initiatives
Experience uplifting and thought-provoking sermons
Embrace the power of compassion and unity
Discover the meaning of a life rooted in faith
Thank you for visiting United City Church, where faith, belief, and community intertwine. By downloading the Paschal Encyclical, you embark on a transformative journey that will inspire and empower you to live a purposeful life.