Folklore Groups "Studenica" and "Hilandar" from Niagara Falls, Ontario to Perform at St. Sava Intercultural Dance Festival in Merrillville, Saturday May 20
Apr 4, 2018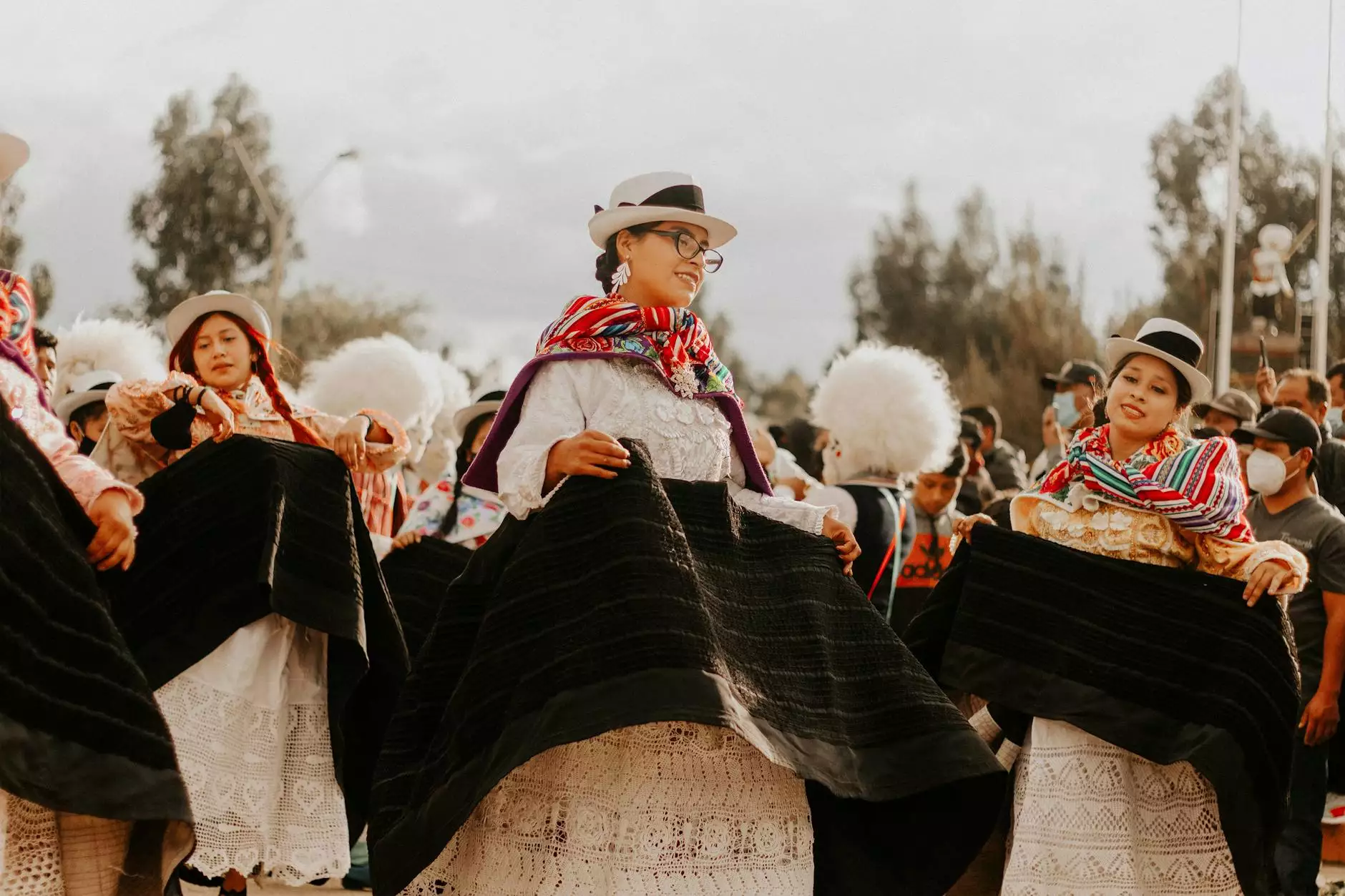 Welcome to United City Church, your destination for celebration, culture, and faith. We are thrilled to announce the upcoming St. Sava Intercultural Dance Festival taking place on Saturday, May 20th. This event is a remarkable opportunity to witness the extraordinary performances of the renowned folklore groups "Studenica" and "Hilandar" from Niagara Falls, Ontario. Prepare to be mesmerized by their captivating dance routines and immerse yourself in the rich cultural heritage and traditions portrayed through their performances.
Experience the Beauty of Folklore
The St. Sava Intercultural Dance Festival serves as a platform to showcase the immense talent and dedication of folklore groups from various backgrounds. During this evening of cultural celebration, you will witness the synergy between art, tradition, and community spirit. The performances by "Studenica" and "Hilandar" will transport you to a world of vibrant colors, intricate costumes, and rhythmic melodies.
From traditional folk dances to compelling storytelling through movement, these two remarkable groups bring their unique interpretations of cultural heritage to life. Through meticulous choreography and passionate performances, they aim to preserve and share the beauty of their respective cultural traditions.
Inspiring Unity and Harmony
United City Church, as the host of this remarkable event, aims to promote unity and harmony through cultural appreciation. We believe in the power of diversity and recognize the importance of fostering understanding and acceptance amongst communities.
By organizing the St. Sava Intercultural Dance Festival, we provide an inclusive platform for different ethnicities and backgrounds to come together and experience the magnificence of cultural exchange. This event serves as a reminder of the common thread that connects us all, transcending borders and unifying hearts.
Join Us for a Memorable Evening
We invite you to be a part of this unforgettable evening of dance, culture, and camaraderie. The festival will take place at United City Church, located at [insert address], Merrillville, on Saturday, May 20th. Doors will open at [insert time]. Don't miss the opportunity to witness the enchanting performances by folklore groups "Studenica" and "Hilandar" from Niagara Falls, Ontario.
Tickets are available for purchase online through our website, or you can contact the United City Church office at [insert contact information]. We encourage you to secure your seats in advance, as this event is anticipated to attract a diverse audience eager to witness the brilliance of these exceptional performers.
Embrace Cultural Diversity with United City Church
At United City Church, we strive to foster an environment that celebrates different cultures and promotes intercultural understanding. Our faith-based community embraces diversity and recognizes the beauty that arises when we come together to appreciate one another's traditions.
Join us in our mission to create a community that acknowledges and cherishes different cultural backgrounds. Together, let's embrace the power of unity and celebrate the heritage that unites us all.
Spread the Word!
We kindly ask you to share the news of this remarkable event with your friends, family, and colleagues. Help us create a vibrant and diverse audience by spreading the word about the St. Sava Intercultural Dance Festival featuring folklore groups "Studenica" and "Hilandar" from Niagara Falls, Ontario. Together, let's make this celebration of culture a resounding success!
Join Us at United City Church
In addition to hosting captivating events like the St. Sava Intercultural Dance Festival, United City Church is a vibrant community that welcomes individuals from all walks of life. We embrace diversity, celebrate faith, and provide a nurturing space for personal growth and spiritual connection.
Visit our website to learn more about our community and the various programs and events we organize throughout the year. We look forward to welcoming you into the United City Church family, where love, acceptance, and cultural appreciation thrive.