Welcome to Eagle Church Messages - United City Church
May 2, 2021
Sermons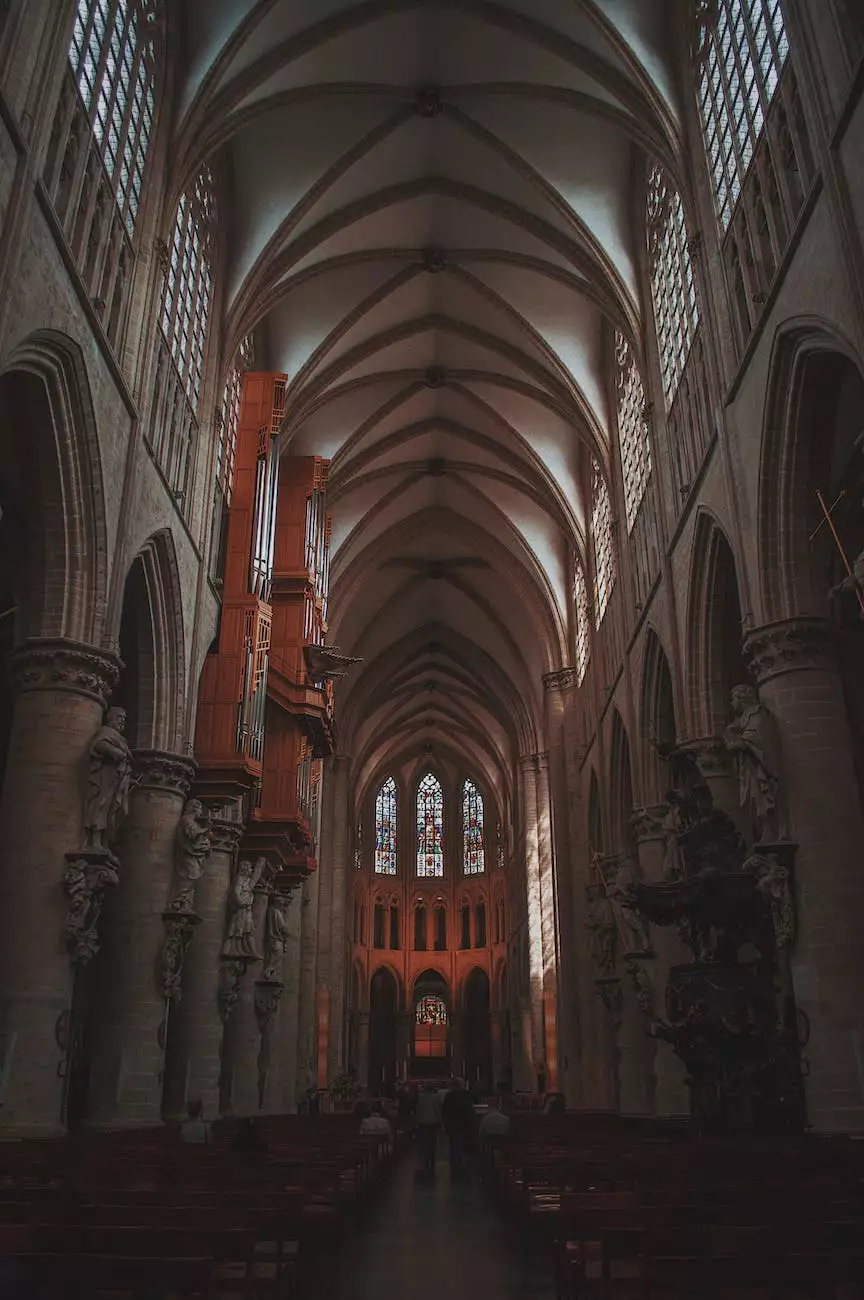 Explore the Profound Wisdom of God's Ways
At United City Church, we believe that God's ways are not our ways. It is through the teachings and messages shared at Eagle Church Messages that we get a glimpse into the divine wisdom that guides our lives. Join us on this spiritual journey as we uncover the profound truths and insights hidden within the fabric of our faith and beliefs.
Discover a Deeper Understanding of Faith and Beliefs
In today's fast-paced and ever-changing world, it can be challenging to find a sense of purpose and meaning. That's where Eagle Church Messages comes in. Our passionate speakers and gifted leaders delve into the depths of faith and beliefs, unraveling the mysteries that lie within. Through thought-provoking sermons, engaging discussions, and powerful testimonies, we strive to inspire and educate individuals seeking a deeper connection with their spirituality.
Seek Spiritual Enlightenment
Are you in search of spiritual enlightenment? In this age of information overload, it's easy to get lost in a sea of opinions, theories, and doctrines. However, at Eagle Church Messages, we provide a beacon of truth and light, guiding you towards a more profound understanding of God's ways. We believe that true enlightenment comes not only from knowledge but from a personal and intimate relationship with the divine.
Uncover the Path to Divine Wisdom
As you navigate through Eagle Church Messages, you'll encounter a plethora of life-changing messages carefully crafted to help you grow spiritually. Whether you're seeking guidance in relationships, grappling with life's challenges, or simply yearning for a deeper connection with the creator, our messages are designed to inspire, encourage, and empower you on your journey. Each sermon, each teaching, and each discussion offers a unique perspective that opens doorways to the divine wisdom that lies within you.
Embrace the Transformative Power of Faith
At United City Church, we understand the power of faith and the impact it can have on our lives. Through Eagle Church Messages, we invite you to embark on a transformative journey, where your faith is not only strengthened but also expanded. Our speakers, armed with biblical knowledge and personal experiences, share insights that resonate with the human experience, offering practical guidance and hope that can be applied to your daily life.
Join Us at United City Church
Are you ready to experience a community that fosters spiritual growth and nurtures a strong foundation of faith and beliefs? United City Church welcomes individuals from all walks of life, embracing diversity and fostering an inclusive environment. Through our weekly gatherings, small groups, and meaningful connections, we aim to create a space where individuals can explore their spirituality, engage in enriching conversations, and embark on a continuous journey of personal and collective transformation.
Begin Your Journey Towards Spiritual Fulfillment Today
As you explore the depths of Eagle Church Messages, remember that divine wisdom is not limited to a physical space or a specific community. It is an ever-present force, guiding and directing individuals who seek it with an open heart and a willing spirit. Join us at United City Church as we embark on this sacred journey together, united in our pursuit of spiritual fulfillment and a deeper understanding of God's ways.
Make Eagle Church Messages a Part of Your Life
Whether you're searching for answers, seeking solace, or desiring to deepen your connection with the divine, Eagle Church Messages offers a sanctuary for your spiritual growth. Through our online platform, you can access a wealth of powerful sermons, thought-provoking teachings, and transformative discussions from the comfort of your own home.
Experience the Difference
At United City Church, we believe that faith and beliefs are not meant to be stagnant or disconnected from everyday life. Instead, they should be lived out authentically, shaping and transforming our actions, relationships, and pursuits. Eagle Church Messages exists to bridge the gap between theory and practice, showing you how to apply the timeless wisdom of God's ways to your unique circumstances.
Conclusion
Thank you for visiting Eagle Church Messages, the ultimate destination for those seeking to unlock the mysteries of God's ways. We invite you to join us on this compelling journey of faith, where you can delve into thought-provoking messages, engage in enriching conversations, and experience spiritual growth like never before. Embrace the transformative power of faith and embark on a path that leads to spiritual fulfillment and a deeper understanding of God's ways.