National Catholic Youth Conference 2017 - St. Agnes Church
Aug 28, 2019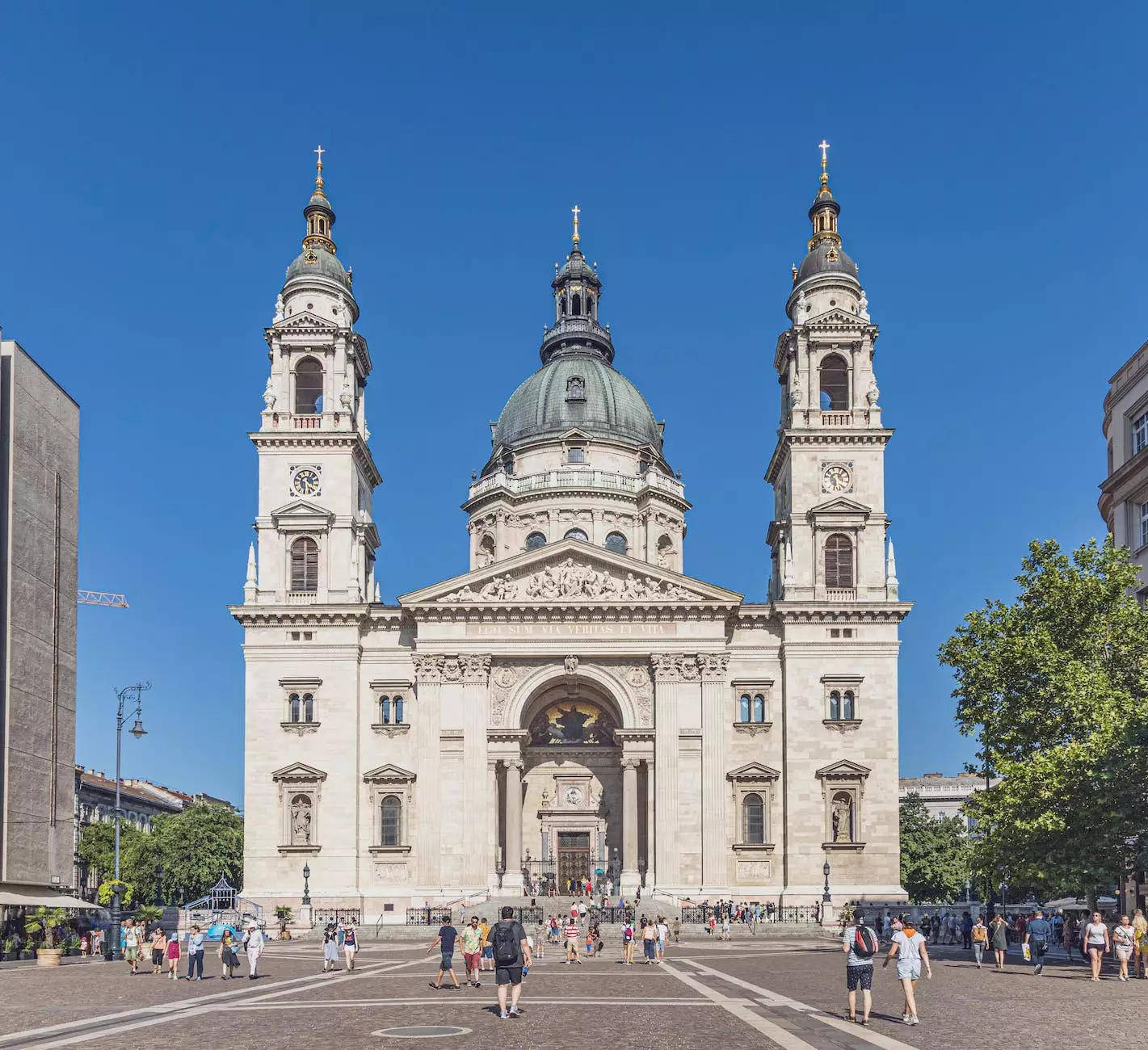 Join us at the National Catholic Youth Conference 2017
United City Church invites you to participate in the National Catholic Youth Conference 2017, organized in collaboration with St. Agnes Church. This exciting event brings together young individuals from all around to celebrate and deepen their faith. It is a unique opportunity to strengthen your spiritual journey, build lasting connections, and grow in your relationship with God.
What is the National Catholic Youth Conference?
The National Catholic Youth Conference (NCYC) is an annual gathering of young Catholics, designed to inspire, empower, and engage the youth in their faith. It provides a platform for young individuals to connect with their community, learn from influential speakers, participate in stimulating workshops, and take part in meaningful discussions.
Explore Your Faith
During the National Catholic Youth Conference 2017, you will have the opportunity to deepen your understanding of the Catholic faith and its teachings. Engage in thought-provoking discussions, attend insightful workshops, and receive guidance from experienced mentors. Whether you are seeking answers to questions or looking to strengthen your existing beliefs, this conference offers a welcoming and open environment for growth.
Keynote Speakers
We are honored to present a lineup of distinguished speakers who will share their wisdom, experiences, and insights with participants throughout the conference. These influential individuals have made significant contributions to the Catholic community and are eager to inspire and empower the youth. Prepare to be motivated, encouraged, and uplifted by their powerful messages.
Workshops and Activities
The National Catholic Youth Conference offers a wide range of workshops and activities tailored to the interests and needs of the participants. Discover exciting sessions on spirituality, leadership, social justice, and more. Engage in interactive activities, explore new perspectives, and learn practical skills that will help you navigate through your faith journey and make a positive impact in your community.
Unforgettable Experience
The National Catholic Youth Conference 2017 promises to be an unforgettable experience for all attendees. Connect with like-minded individuals, make new friends, and build a network of support. Immerse yourself in a vibrant atmosphere of faith, love, and unity, and leave with a renewed sense of purpose and deeper connection to your Catholic community.
Register Now
Don't miss out on this incredible opportunity. Register today to secure your spot at the National Catholic Youth Conference 2017 at St. Agnes Church. Join us for an empowering journey of faith, growth, and community engagement. Come and be a part of this transformative event that will inspire you and strengthen your bond with God and fellow believers.
Get Involved
If you are passionate about youth empowerment, faith, and community, we encourage you to get involved with the National Catholic Youth Conference 2017. We welcome volunteers, sponsors, and partners who share our vision and values. Contact us today to explore partnership opportunities and join us in making a difference in the lives of young Catholics.
United City Church - Connecting Communities, Nurturing Faith
United City Church is a vibrant and inclusive community committed to nurturing faith and connecting individuals from all walks of life. Our mission is to provide a safe and welcoming environment for everyone to explore and deepen their relationship with God. Through our various programs, events, and initiatives, we strive to build strong connections, empower individuals, and make a positive impact in our communities.
Community and Society - Faith and Beliefs
United City Church falls under the category of Community and Society - Faith and Beliefs. As a diverse and vibrant congregation, we embrace and celebrate the rich tapestry of cultures and traditions within our community. Our conviction is rooted in love, compassion, and a deep commitment to serving others. Through our faith-based initiatives, we aim to foster unity, inspire hope, and bring positive change to society.
Contact Us
If you have any questions, inquiries, or would like to know more about the National Catholic Youth Conference 2017 or United City Church, please don't hesitate to reach out to us. We are here to assist you and provide all the necessary information you need. We look forward to connecting with you and welcoming you to this incredible conference.
© 2017 United City Church. All rights reserved.