ALTARation: The Mystery of the Mass Revealed
Feb 18, 2021
Sermons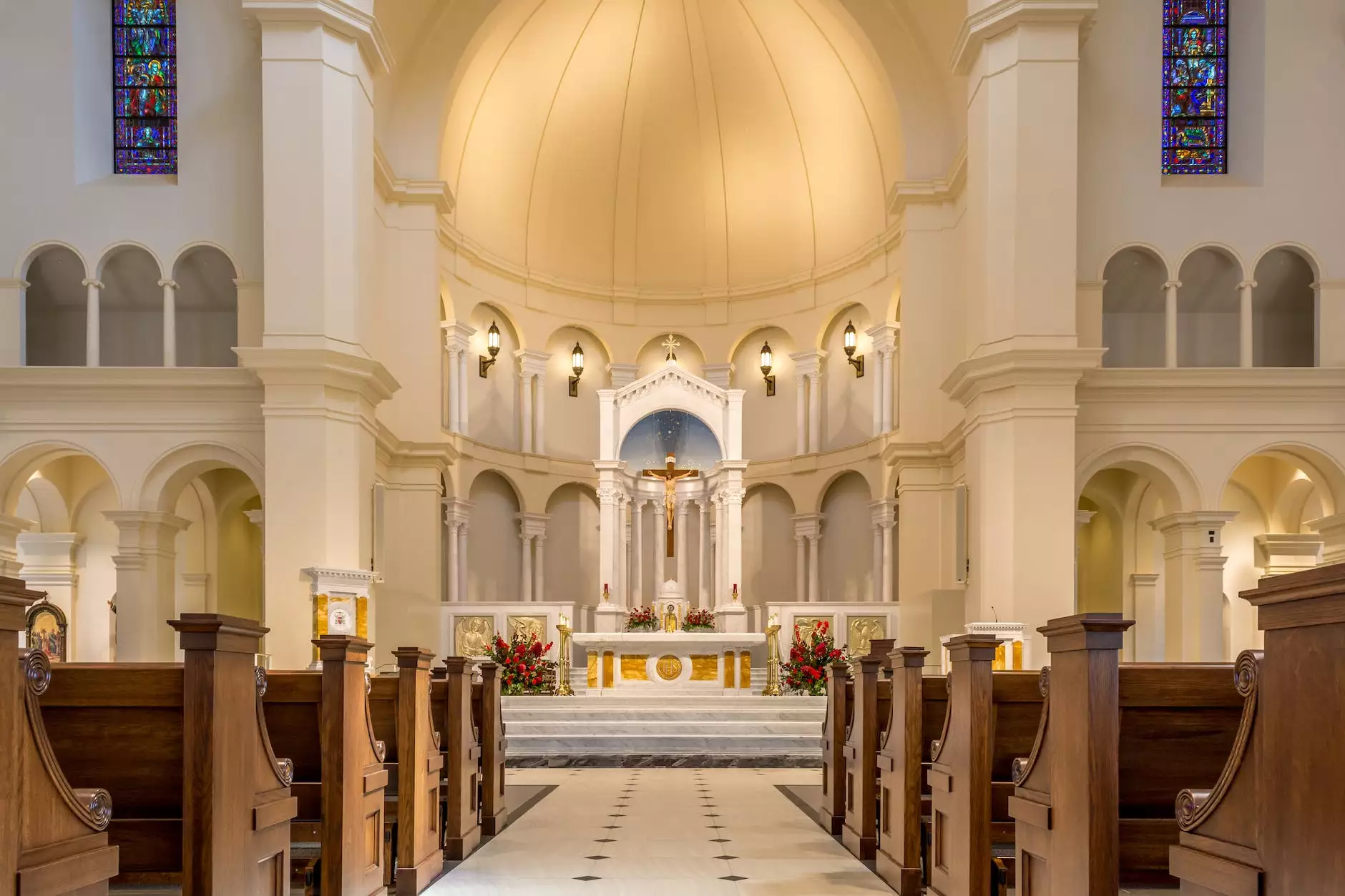 Unlock the Spiritual Journey of the Mass with United City Church
As a faithful member of United City Church, you seek a deeper understanding of your faith and a more profound connection with the divine. We invite you to embark on a transformative journey as we unravel the mystery of the Mass through ALTARation.
The Power of the Mass
The Mass is the cornerstone of Catholic worship, a sacred gathering where the faithful join together to commemorate the life, death, and resurrection of Jesus Christ. At United City Church, we believe that by delving deeper into the meaning and significance of the Mass, we can find renewed spiritual strength and a reinvigorated sense of purpose in our daily lives.
ALTARation: An Enlightening Experience
ALTARation is an exclusive program offered by United City Church, designed to guide you on a captivating journey through the intricacies of the Mass. Led by our experienced clergy and theologians, this unique initiative aims to provide you with a rich and comprehensive understanding of each element and ritual within the Mass.
Uncover the Rich Symbolism
Delve into the symbolism ingrained in every aspect of the Mass, from the altar and the ambo to the Eucharistic elements themselves. Discover how each of these components contributes to the profound spiritual experience and the profound connection between the divine and the faithful.
Journey through History
Explore the historical development of the Mass, tracing its roots back to the early Christian communities and witnessing its evolution throughout centuries. Through ALTARation, gain a comprehensive understanding of the traditions, liturgical changes, and theological insights that have shaped the celebration of the Mass as we know it today.
Deepen Your Spiritual Connection
At United City Church, we recognize the importance of fostering a personal and meaningful relationship with God. ALTARation offers you the opportunity to strengthen that connection by providing you with the tools to comprehend the profound mysteries and theological truths embedded in each Mass.
Enrich Your Faith
By participating in ALTARation, you open yourself up to a wealth of knowledge and spiritual growth that will enrich your faith journey. Our team of dedicated instructors will guide you through dynamic presentations, enlightening discussions, and engaging activities, all aimed at providing you with a profound understanding and appreciation for the Mass.
Join the ALTARation Experience Today
Don't miss out on this extraordinary opportunity to deepen your faith and unlock the mysteries of the Mass. Join United City Church today and embark on a transformative journey with ALTARation. Experience the profound power of the Mass and discover the true beauty of Catholic worship.
United City Church: Nurturing Community and Faith
United City Church is a vibrant community of believers dedicated to fostering a strong sense of faith and belonging. As a faith-based organization based in [City, State], we strive to create an inclusive space where individuals can grow spiritually and find support, regardless of their backgrounds.
Beliefs and Values
At United City Church, we firmly believe in the power of God's love to transform lives. Our core values include:
Inclusion: We welcome and embrace individuals from all walks of life, acknowledging the inherent dignity and worth of every person.
Service: We actively engage in acts of compassion, reaching out to those in need and making a positive impact in our community.
Growth: We encourage continuous spiritual growth, providing opportunities for learning, exploration, and personal development.
Worship: We celebrate the richness of our faith through meaningful worship experiences, fostering a deep connection with God and each other.
Unity: We strive for unity within our diverse community, building relationships based on respect, empathy, and understanding.
Join Our Community
Whether you are new to the area or searching for a spiritual home, United City Church welcomes you with open arms. Our warm and welcoming congregation is eager to walk alongside you in your faith journey.
Experience the transformative power of the Mass through ALTARation and join our community as we seek to deepen our understanding of Catholic worship and strengthen our connection with God and one another. Visit our website at http://unitedcity.net to learn more and start your journey today!