2022 Christian Mothers Luncheon and Vendor Fair
Aug 8, 2020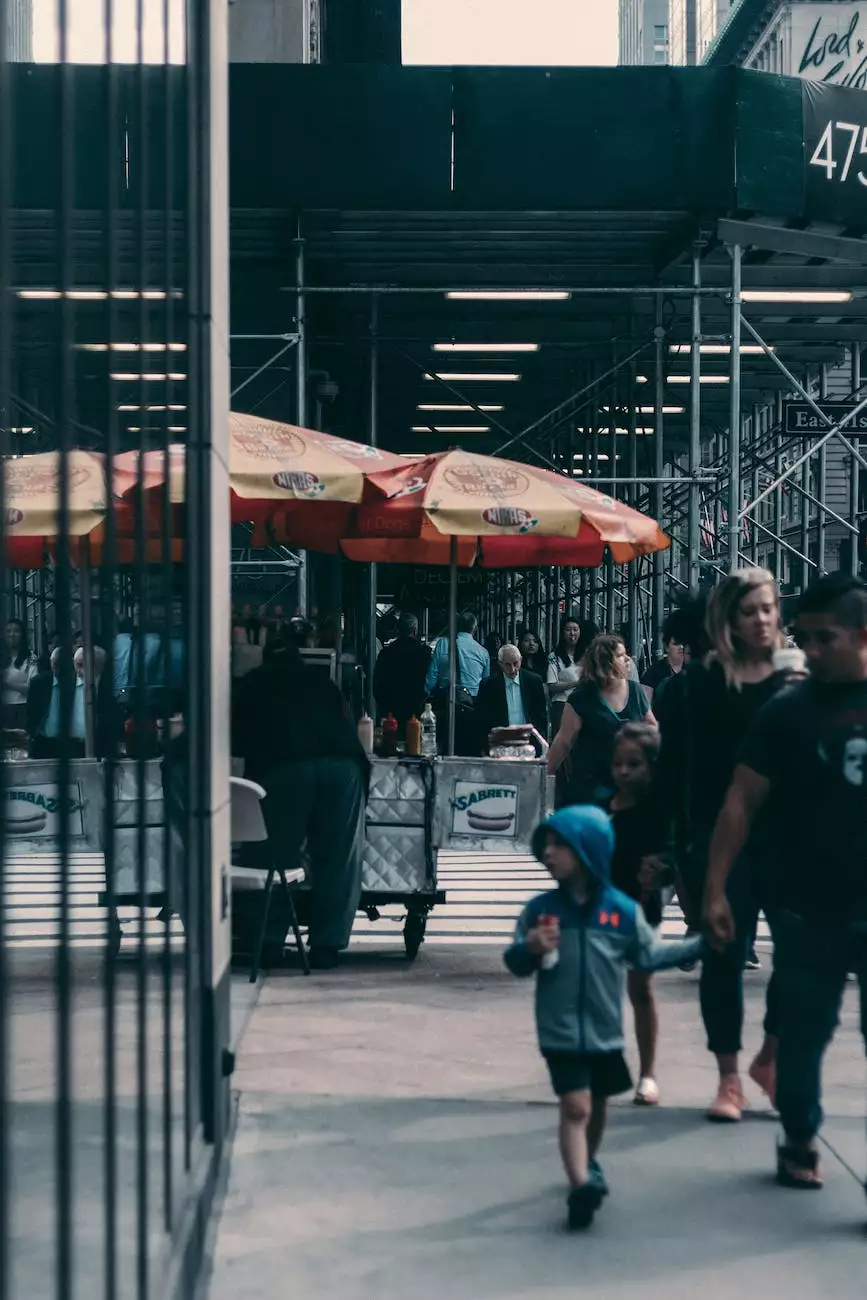 Introduction
Welcome to the official webpage of the 2022 Christian Mothers Luncheon and Vendor Fair, brought to you by United City Church. This exciting annual event brings together the local community and showcases a wide range of vendors, each offering unique products and services.
A Celebration of Faith and Community
At United City Church, we believe in the power of faith and the importance of building a strong community. The Christian Mothers Luncheon and Vendor Fair serves as a platform for individuals and businesses to come together, celebrate their shared beliefs, and support local enterprises.
What to Expect
This year's event promises to be bigger and better than ever, featuring an extensive lineup of vendors specializing in various categories. From handmade crafts to health and wellness products, there is something for everyone at the 2022 Christian Mothers Luncheon and Vendor Fair.
Vendor Categories
Arts and Crafts
Home Decor
Fashion and Accessories
Health and Wellness
Food and Beverages
Books and Literature
Technology
Services
And much more!
Supporting Local Businesses
By attending the 2022 Christian Mothers Luncheon and Vendor Fair, you are not only enjoying a fun-filled day but also contributing to the growth and success of local businesses. Your support helps these entrepreneurs thrive and create a vibrant economy within our community.
Highlights from Previous Years
Over the years, the Christian Mothers Luncheon and Vendor Fair has become a beloved event within our community. Here are some highlights from previous editions:
Inspiring Guest Speakers
Each year, we are honored to host renowned guest speakers who share their stories of faith, resilience, and personal growth. Their uplifting messages have touched the hearts of many attendees, inspiring them to strengthen their own spiritual journeys.
Showcasing Local Talent
We take pride in providing a platform for local performers to showcase their talented skills. From live music to dance performances, the Christian Mothers Luncheon and Vendor Fair offers a diverse range of entertainment options, all centered around celebrating unity and creativity.
Exciting Raffles and Giveaways
No event is complete without the chance to win exciting prizes! Our vendors generously contribute to the event's raffle and giveaway activities, providing attendees with an opportunity to take home fantastic gifts while supporting good causes.
Join Us on [Event Date]
Mark your calendars for the 2022 Christian Mothers Luncheon and Vendor Fair! This year's event will take place on [Event Date] at [Event Venue]. Get ready to immerse yourself in a day of community, faith, and discovery.
Event Details:
Date: [Event Date]
Time: [Event Time]
Venue: [Event Venue]
Address: [Event Address]
Admission: [Ticket Prices and Availability]
Website: [Event Website URL]
Plan Your Visit
To make the most of your visit to the 2022 Christian Mothers Luncheon and Vendor Fair, we recommend planning ahead. Here are some tips to ensure a seamless and enjoyable experience:
1. Arrive Early
Beat the crowds and have more time to explore everything the event has to offer by arriving early. Early birds often have the advantage of accessing exclusive deals and products before they sell out.
2. Bring Cash
While some vendors may accept card payments, it's always a good idea to have some cash on hand. This way, you won't miss out on any fantastic finds or delicious treats that may be available for cash purchases only.
3. Come Hungry
The 2022 Christian Mothers Luncheon and Vendor Fair will have a wide range of culinary options to satisfy your cravings. From savory snacks to delectable desserts, there will be something to tantalize everyone's taste buds.
4. Engage with Vendors
Don't be afraid to strike up conversations with the vendors. They are passionate about their products and love sharing their stories with interested attendees. Building connections can lead to new discoveries and long-lasting relationships.
Spread the Word
Help make the 2022 Christian Mothers Luncheon and Vendor Fair an even bigger success by spreading the word. Share the event details with your friends, family, and colleagues, and invite them to join you for a day filled with faith, community, and incredible finds.
Follow Us on Social Media
Stay up to date with the latest news and announcements regarding the 2022 Christian Mothers Luncheon and Vendor Fair by following United City Church on social media. Connect with us on [Insert Social Media Platforms] and join the conversation using the official event hashtag #ChristianMothersLuncheon.
Join Us in Celebrating Faith and Community
United City Church invites you to embrace the spirit of unity, faith, and community at the 2022 Christian Mothers Luncheon and Vendor Fair. Together, let's create lasting memories, support local businesses, and strengthen the bond within our community. We look forward to seeing you there!