FORMED - St. Pius X Catholic Parish
Aug 24, 2023
Sermons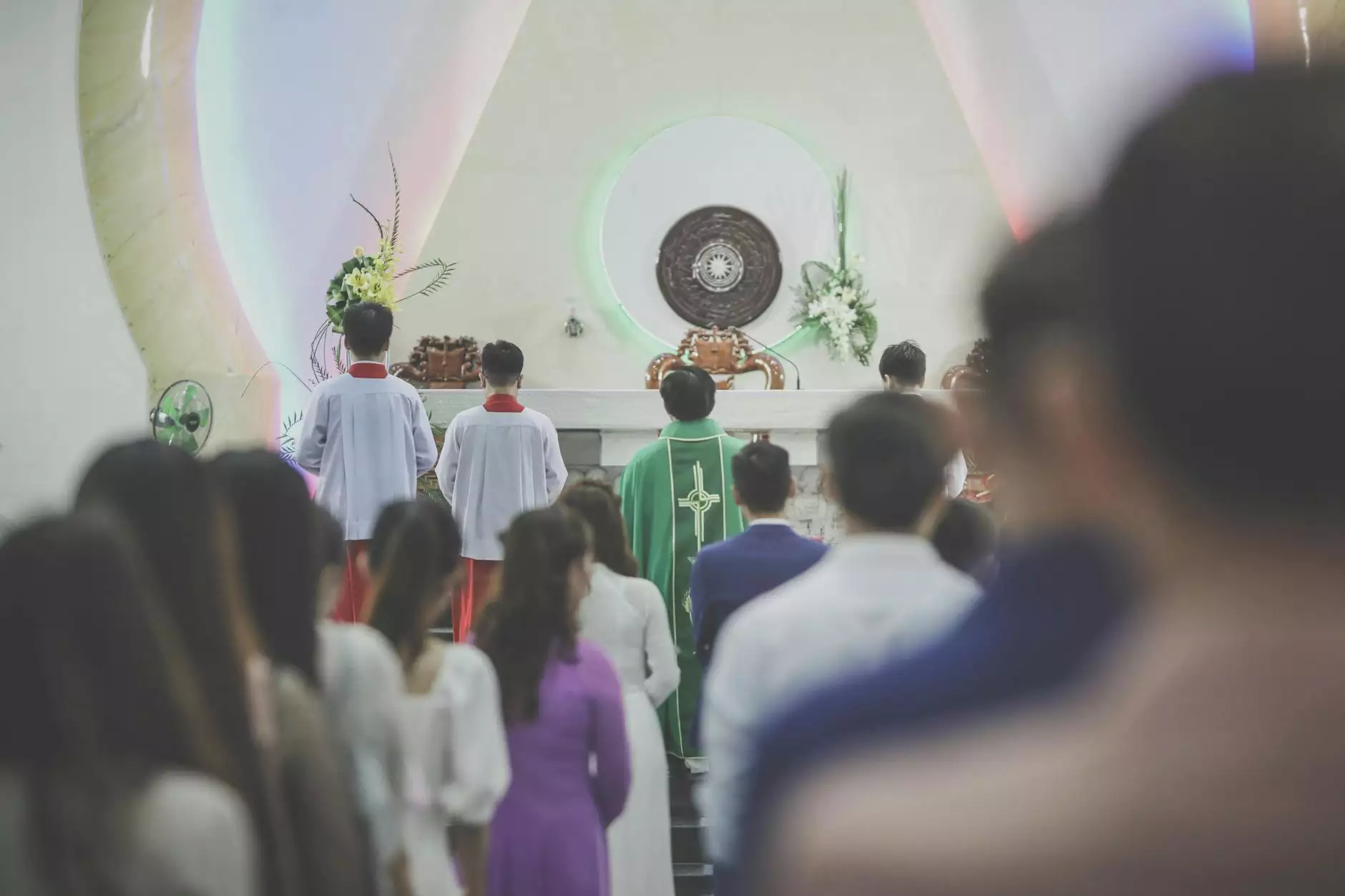 Introduction
Welcome to FORMED, a comprehensive online platform for Catholic education and spiritual enrichment, provided by St. Pius X Catholic Parish. As part of the United City Church community, we invite you to explore the vast array of resources available to deepen your faith, enhance your spiritual journey, and connect with fellow believers.
Discover the Richness of Catholic Teachings
FORMED is your gateway to a treasure trove of Catholic content. Immerse yourself in inspiring videos, captivating audio talks, engaging eBooks, and thought-provoking documentaries that cover a wide range of topics, including:
1. Scripture Study
Deepen your understanding of the Bible with expertly crafted Bible studies. Dive into the narratives, parables, prophecies, and teachings of both the Old and New Testaments, discovering God's message for you in a profound and personal way.
2. Sacraments and Liturgy
Uncover the significance and beauty of the sacraments and liturgical celebrations that play a central role in the Catholic faith. Through insightful resources, gain a deeper appreciation for the Eucharist, Baptism, Confirmation, Reconciliation, and more.
3. Catholic Traditions and History
Immerse yourself in the rich tapestry of Catholic traditions and history. Explore the lives of saints, the development of Catholic doctrine, the evolution of the Church, and the impact of Catholicism on art, culture, and society throughout the ages.
4. Moral and Ethical Teachings
Delve into the timeless moral and ethical teachings of the Catholic Church. Grapple with contemporary issues and discover the wisdom and guidance provided by the Church's teachings on topics such as social justice, bioethics, marriage, and family.
Grow in Faith and Knowledge
FORMED offers a diverse range of resources to support your spiritual growth and intellectual development. Whether you are looking for theological insights, personal testimonies, apologetics materials, or practical resources for Christian living, you will find it all in one convenient place.
1. Expertly Curated Content
All the resources available on FORMED have been carefully selected and vetted by trusted Catholic experts. You can be confident that the content you encounter is faithful to the teachings of the Church and designed to enrich your spiritual journey.
2. Personalized Recommendations
FORMED understands that each individual's spiritual needs and interests may differ. That's why the platform offers personalized recommendations based on your preferences and viewing history. Receive tailored content suggestions to deepen your understanding and explore new areas of interest.
3. Engage and Share
Connect with the United City Church community and engage in meaningful discussions. Share your thoughts, insights, and questions with fellow believers, fostering a sense of belonging and support on your spiritual path.
Join Our Community of Believers
FORMED is not just an online resource - it is a vibrant community of believers united by a shared faith and a desire to grow in knowledge and holiness. By becoming a member of St. Pius X Catholic Parish and the United City Church community, you gain access not only to FORMED but also to a network of support, prayer, and fellowship.
1. Local Parish Involvement
St. Pius X Catholic Parish offers a range of activities and events to foster community and spiritual growth. Participate in Masses, sacraments, retreats, charitable initiatives, and educational programs that bring people together in a spirit of faith and service.
2. Online Interactions
Connect with fellow believers beyond the local parish through online forums, virtual study groups, and interactive events. Engage in conversations, share insights, and forge friendships with Catholics from all walks of life, united by a common love for Christ and His Church.
3. Strengthen Your Family
FORMED offers resources specifically designed to nurture the faith of families. Explore materials for children, teens, young adults, and parents, fostering an environment where faith is lived, celebrated, and passed on from generation to generation.
Embrace the Journey
FORMED - St. Pius X Catholic Parish invites you to embark on a transformative journey of faith. Unlock the power of knowledge, spirituality, and community as you explore the countless resources available on FORMED. Let us walk together, united in faith, as we grow in our love for God and one another.