Happy Father's Day Celebration at St. Pius X Parish
Jun 1, 2021
Sermons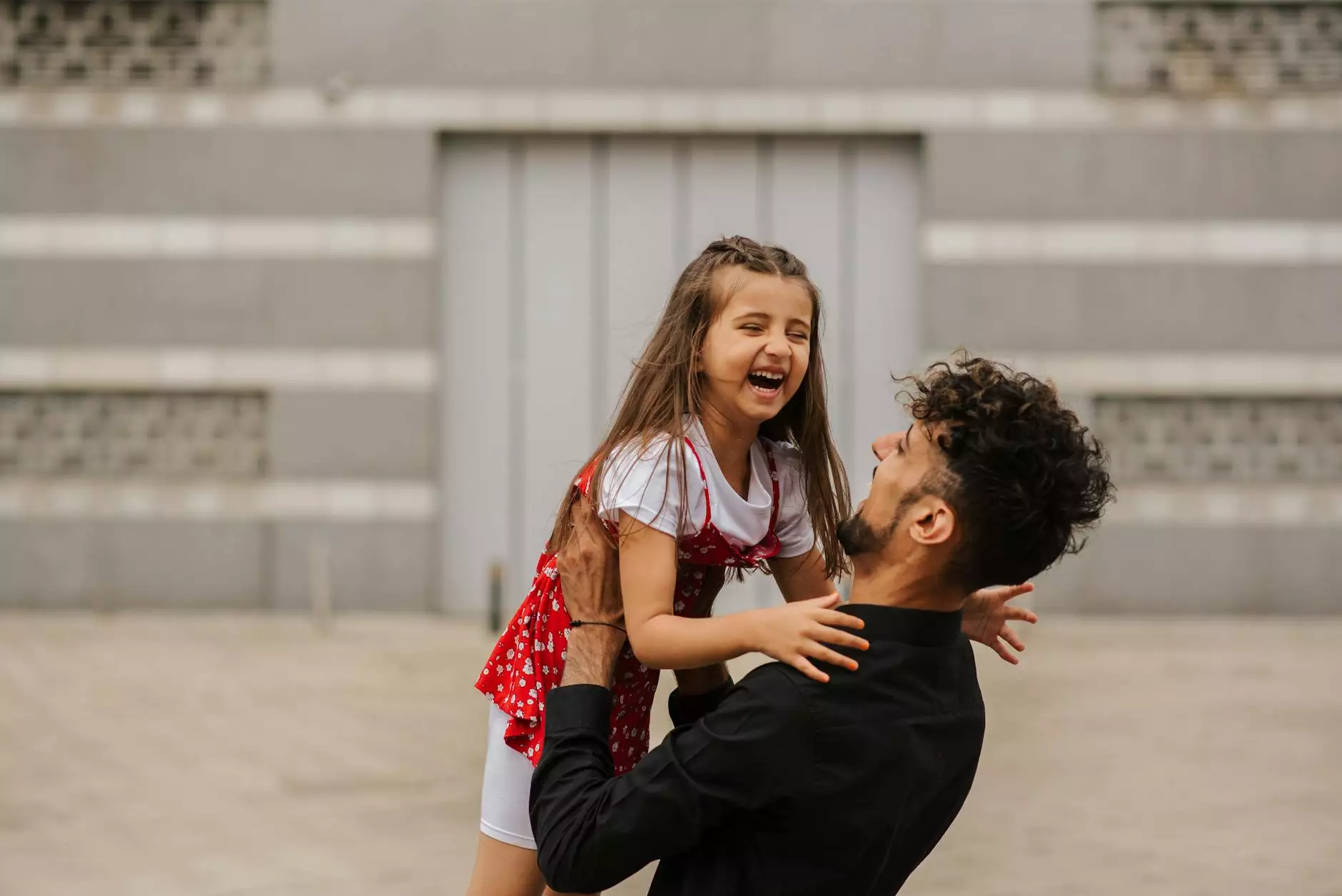 Welcome to the United City Church, a vibrant and inclusive community dedicated to celebrating and nurturing faith and beliefs. On this special occasion, we invite you to join us at St. Pius X Parish for a remarkable Father's Day celebration filled with love, gratitude, and appreciation for all fathers.
Celebrating Fatherhood and Bonding
At St. Pius X Parish, we believe in the importance of recognizing and honoring the role of fathers in our lives. Father's Day is a significant day where we come together as a community to celebrate not only the fathers within our church but also fathers everywhere. It is a day to appreciate their love, guidance, and tireless dedication to their families.
Our Father's Day celebration is a special occasion for families to come together and bond in a warm and welcoming atmosphere. We encourage fathers, children, and loved ones to join us for a day filled with uplifting messages, joyful music, and heartfelt prayers.
An Inspiring Father's Day Service
Our Father's Day service is carefully curated to create an enriching and inspiring experience for everyone. We believe that worship should be a celebration of life, love, and shared values. During the service, our dedicated clergy will deliver a sermon that pays tribute to the significance of fatherhood. They will reflect on the biblical teachings and share personal stories that resonate with the importance of a father's role in the family and the community.
The service will also include soul-stirring hymns and songs of praise, performed by our talented choir. We invite you to join us in singing along and experiencing the uplifting power of music as we celebrate fathers and their immeasurable impact on our lives.
A Day of Appreciation and Gratitude
On this special day, we aim to create an atmosphere of appreciation and gratitude for all fathers. We encourage families to come together and express their love, respect, and admiration for their fathers. Our Father's Day celebration includes various activities and events designed to honor and uplift fathers in a meaningful way.
During the celebration, we will have a dedicated moment where families can publicly recognize and share their appreciation for their fathers. This could be through spoken words, heartfelt letters, or special gestures that reflect their love and gratitude. It is an opportunity to create cherished memories and deepen the bond between fathers and their loved ones.
A Warm and Welcoming Community
St. Pius X Parish is more than just a church; it is a vibrant community that values inclusivity, compassion, and fellowship. We welcome individuals from diverse backgrounds and beliefs to join us on this special occasion as we honor and celebrate fatherhood.
Our church provides a safe and nurturing environment where everyone can come together and feel a sense of belonging. Whether you are a regular member of our congregation or visiting for the first time, we extend a warm invitation to join us in celebrating Father's Day and experiencing the love and joy that our community has to offer.
Join Us This Father's Day
Celebrate Father's Day with us at St. Pius X Parish and make this day truly memorable for your father and your family. We invite you to join our community as we come together to honor and appreciate the remarkable fathers in our lives.
Discover the joy of being a part of the United City Church community and experience the love, support, and spiritual growth that awaits you at St. Pius X Parish. We look forward to welcoming you and celebrating Father's Day together.