Outreach - St. Pius X Catholic Parish
Oct 4, 2018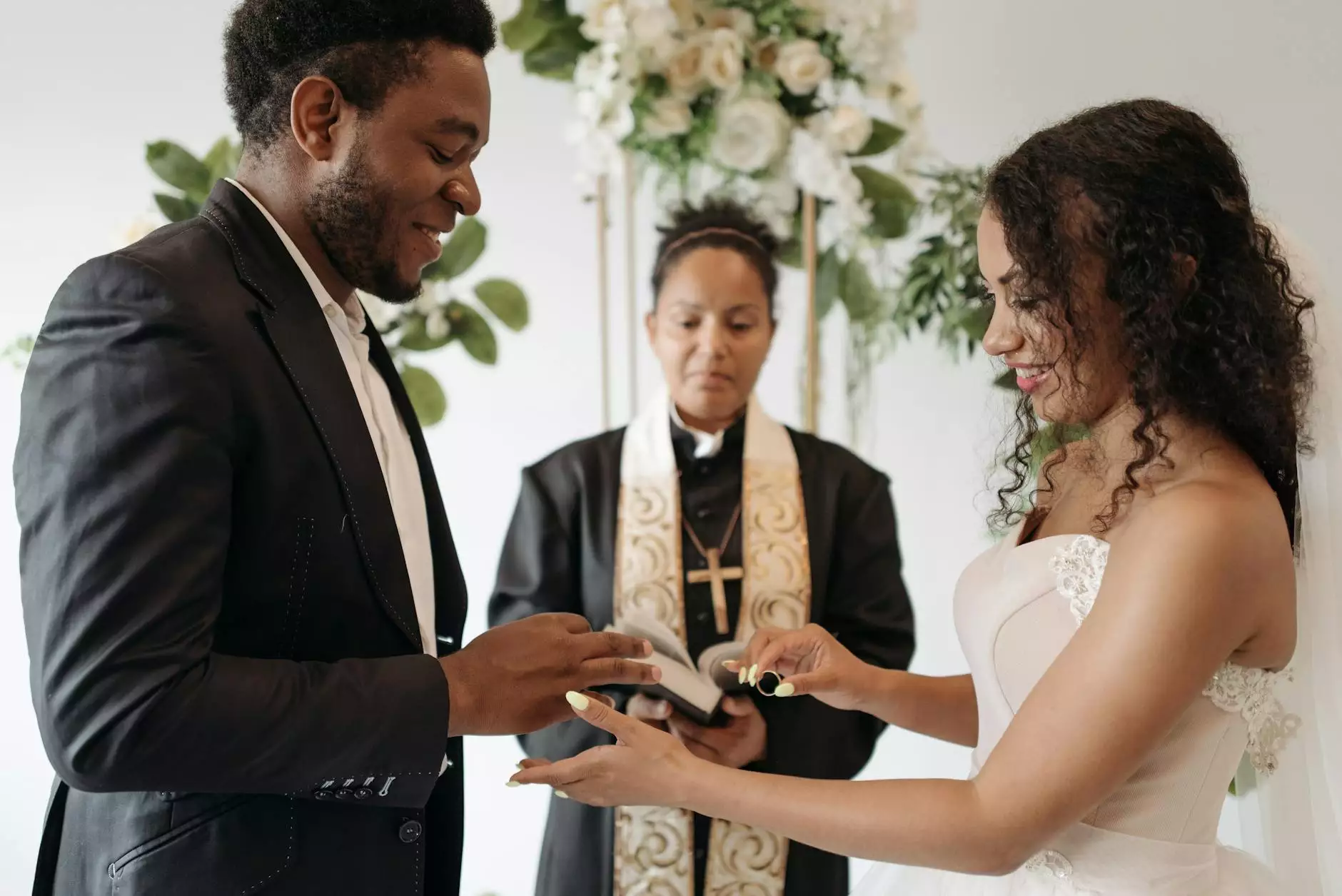 Our Commitment to Community and Society
At United City Church's St. Pius X Catholic Parish, our Outreach ministry plays a vital role in manifesting our faith and beliefs into action. We are driven by a deep sense of responsibility towards our community and society at large. Our mission revolves around fostering positive change, supporting those in need, and spreading love and compassion through our service-oriented initiatives.
Embracing Community Empowerment
In our pursuit to empower individuals and communities, we have established a diverse range of outreach programs tailored to address various social needs. Through these programs, we aim to create a supportive environment where everyone feels valued, respected, and embraced.
Youth Empowerment Programs
Our Youth Empowerment Programs focus on nurturing the potential within young individuals. We provide educational support, mentoring, and skill-building opportunities to equip them with the tools they need to succeed in their personal and academic lives. By instilling values of unity, compassion, and respect, we aim to shape the leaders of tomorrow.
Homeless Outreach Initiatives
In line with our commitment to serving the most vulnerable members of our society, our Homeless Outreach Initiatives aim to provide support, resources, and shelter to those experiencing homelessness. We collaborate with local organizations and volunteers to create safe spaces, offer meals, and connect individuals with the necessary resources to rebuild their lives.
Elderly Care and Support
We deeply value the wisdom and experiences of our elderly community members. Through our Elderly Care and Support programs, we strive to enhance their quality of life by providing companionship, assistance with daily tasks, and access to healthcare resources. Our dedicated volunteers visit them regularly, ensuring they feel valued and cherished.
Faith in Action
Our faith guides us in every aspect of our outreach efforts. We believe that by living our faith through active service, we can make a profound impact on the world around us. It is through the lens of love and compassion that we strive to address societal challenges and promote social justice.
Interfaith Collaborations
Recognizing the strength of unity, we actively engage in interfaith collaborations and initiatives. By fostering understanding, dialogue, and respect among different faith communities, we aim to promote peace, tolerance, and a shared commitment to serving humanity.
Mission Trips and Global Outreach
Our commitment to making a difference extends beyond our immediate community. Through our Mission Trips and Global Outreach initiatives, we partner with communities around the world to address pressing humanitarian needs. These transformative experiences allow our volunteers to witness the diverse ways in which faith can inspire positive change.
Get Involved
If you share our passion for serving others and want to contribute to our Outreach efforts, we invite you to join our community. Together, we can create meaningful change and make a lasting impact on the lives of others. Whether through volunteering, donations, or simply spreading awareness, your support can make a difference.
Become a Volunteer
Volunteering with us offers a unique opportunity to connect with fellow community members, make lifelong friendships, and gain a profound sense of fulfillment. Whether you have a few hours to spare or are looking for a more long-term commitment, we have various volunteer roles available to match your interests and skills.
Donate and Support
Your generous contributions enable us to expand our outreach programs and reach more individuals in need. Every donation, no matter the amount, goes directly towards supporting our initiatives and making a tangible difference in the lives of those less fortunate.
Spread the Word
Help us create awareness about our Outreach programs by spreading the word. Share our mission and your personal experiences with friends, family, and colleagues. Together, we can inspire others to join our cause and create a ripple effect of positive change.
Join Us in Making a Difference
At United City Church's St. Pius X Catholic Parish, outreach is not just an activity; it is a way of life. We believe that true fulfillment is found in service to others, and our dedicated Outreach ministry embodies this belief wholeheartedly. Join us today and be a part of our mission to make the world a better place, one act of kindness at a time.