Welcome to St. Pius X Catholic Church - United City Church
May 27, 2021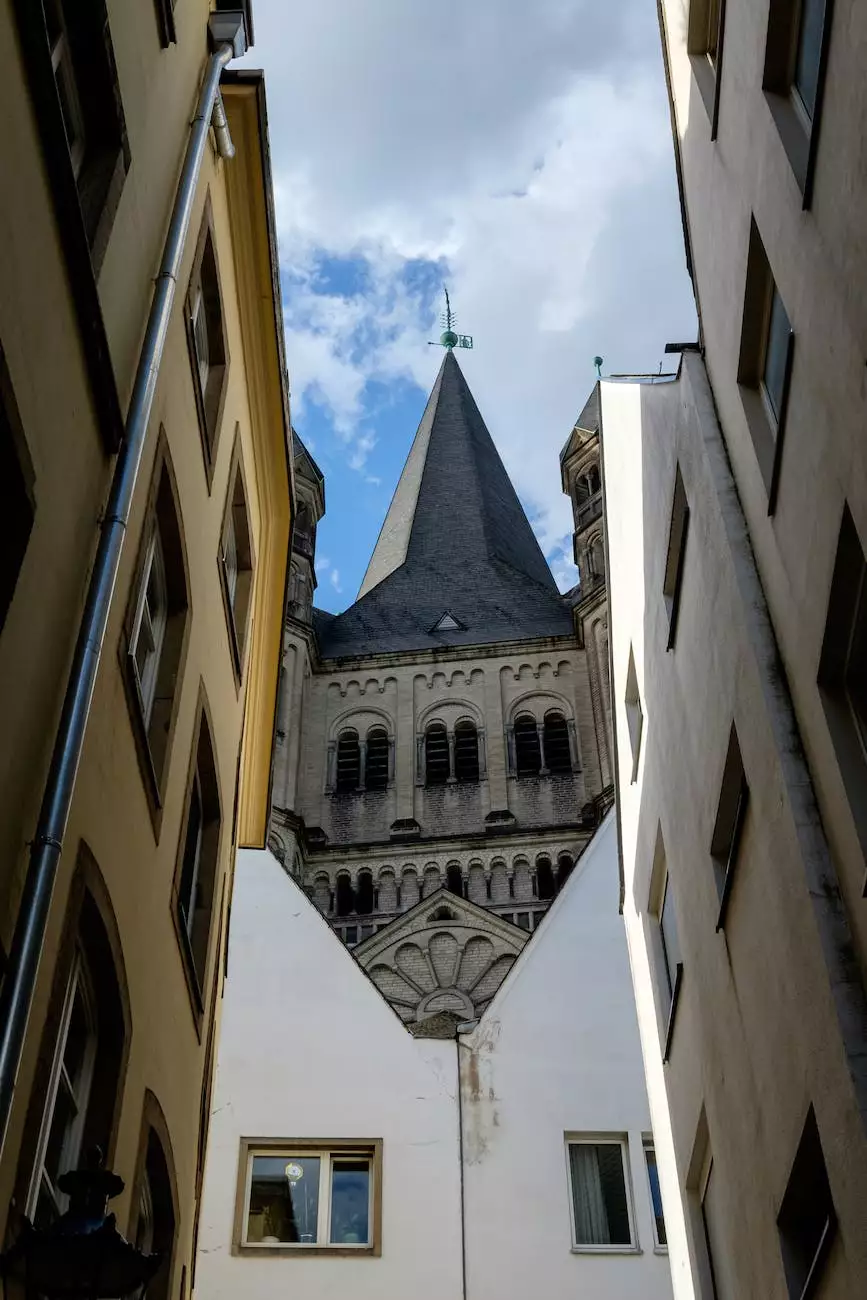 About Us
St. Pius X Catholic Church is a beacon of faith, hope, and love in the diverse community of United City. As a pillar of the community, we are committed to fostering spiritual growth, deepening the understanding of Catholic teachings, and uplifting the lives of our parishioners through worship, education, and service.
Our Mission
United City Church, also known as St. Pius X Catholic Church, holds a vital role in the lives of the faithful. Our mission is to provide a welcoming environment where individuals can explore and strengthen their relationship with God.
We strive to cultivate a sense of belonging and inclusivity, ensuring that everyone who enters our doors feels accepted, valued, and loved. St. Pius X Catholic Church is a place where one can grow spiritually, find sanctity in prayer, and experience the power of Christian fellowship.
Our Services
Mass and Worship
At St. Pius X Catholic Church, our vibrant and solemn masses form the centerpiece of our spiritual journey. Through the celebration of the Holy Eucharist, we unite as a community to honor and praise God. Our dedicated clergy and passionate congregation come together to create an atmosphere of reverence and devotion.
Whether you are a long-time parishioner or a first-time visitor, we invite you to join us in worship and experience the beauty of our Catholic traditions. Our various mass times cater to different schedules, ensuring that everyone has the opportunity to strengthen their faith through communal prayer.
Religious Education
Understanding and deepening our faith is essential for spiritual growth. St. Pius X Catholic Church offers a comprehensive range of religious education programs for parishioners of all ages, including children, youth, and adults.
From sacramental preparation to Bible study groups, our religious education initiatives strive to foster a deeper knowledge and connection to the teachings of the Catholic Church. We provide a nurturing environment that encourages questions, dialogue, and personal growth on the journey towards a more profound relationship with Christ.
Community Outreach
As followers of Christ, we are called to serve others. St. Pius X Catholic Church actively engages in community outreach programs, seeking to make a positive difference in the lives of those in need. From volunteering at local shelters to organizing food drives, we actively participate in acts of charity and generosity.
Through our social justice initiatives, we seek to address systemic issues, promote equality, and advocate for the marginalized. By working together, we can create a better world grounded in compassion, justice, and love.
Get Involved
Become a Member
We welcome individuals and families from all walks of life to become part of our loving and supportive community. If you are seeking a spiritual home where you can grow in faith and connect with like-minded individuals, St. Pius X Catholic Church is the place for you.
By becoming a member, you not only have access to our worship services and religious education programs but also enjoy the opportunity to engage in parish activities, join ministries, and contribute to the overall growth of our community.
Volunteer Opportunities
United City Church offers a myriad of opportunities for individuals to contribute their time and talents in service of others. Whether it is helping with hospitality, leading a prayer group, or sharing your professional skills, volunteering is a meaningful way to give back and grow spiritually.
Our various ministries are dedicated to meeting the diverse needs of our community, and we encourage all parishioners to find their unique place in making a difference. By joining a ministry, you not only support our mission but also form deep connections and lasting friendships along the way.
Donate
Financial contributions play a crucial role in sustaining the work of St. Pius X Catholic Church. Your generous donations enable us to continue providing spiritual guidance, fostering education, and engaging in outreach programs that positively impact the lives of many.
By donating to United City Church, you become an essential partner in our mission to spread the love and teachings of Christ. Your support ensures that our doors remain open, and our community continues to thrive.
Contact Us
If you have any questions, inquiries, or would like to know more about St. Pius X Catholic Church - United City Church, we encourage you to reach out to us. Our friendly staff is ready to assist you on your spiritual journey and provide any information you may need.
Join us at St. Pius X Catholic Church and discover a community that celebrates faith, fosters fellowship, and embraces the transformative power of God's love.