St. Andrew's Dinner - St. Agnes Church
Feb 20, 2022
Sermons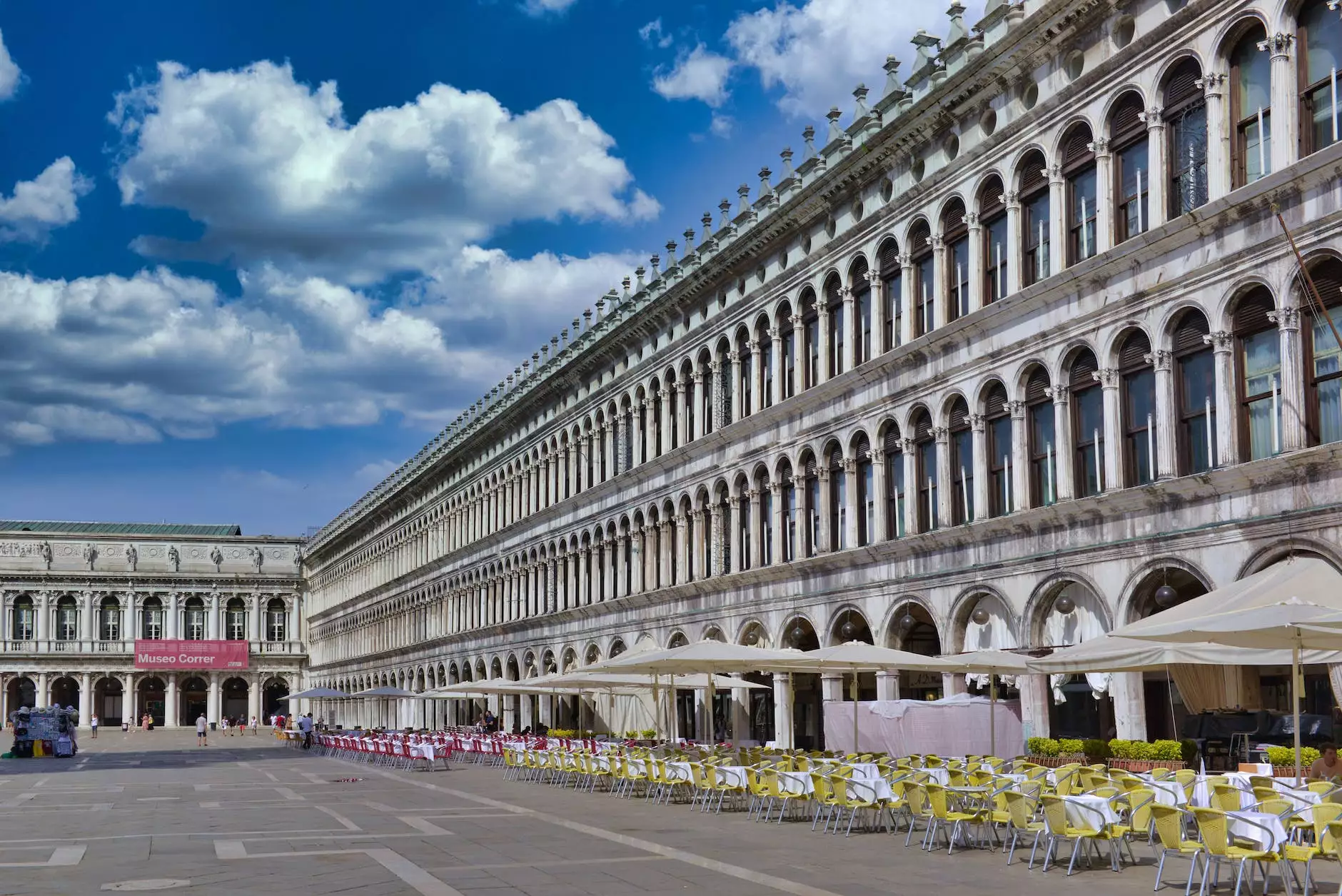 About St. Andrew's Dinner
United City Church invites you to join us for a memorable evening at the St. Andrew's Dinner, held at St. Agnes Church. This special event is a cherished tradition in the Christian community, providing an opportunity for believers to come together in fellowship, prayer, and celebration of faith.
What to Expect
At St. Andrew's Dinner, you can expect an evening filled with uplifting moments and meaningful connections. The event begins with a warm welcome from our hosts, followed by engaging discussions, inspiring talks, and interactive activities centered around the rich history and teachings of St. Andrew.
Fellowship and Unity
One of the most beautiful aspects of St. Andrew's Dinner is the chance to meet fellow believers from different walks of life. As you engage in conversations and share your stories, you'll discover the power of unity and the strength that comes from a diverse and vibrant community of faith.
Prayer and Reflection
Throughout the evening, we will have moments of prayer and reflection, where you can join together with others to offer your intentions, express gratitude, and seek guidance. These sacred moments provide a peaceful and nourishing space for personal and communal spiritual growth.
Celebrating Faith
St. Andrew's Dinner is an occasion to celebrate our shared faith and the teachings of St. Andrew, one of the earliest disciples of Jesus Christ. Through thought-provoking talks and interactive sessions, you'll gain deeper insights into the life and teachings of this beloved saint.
The Significance of St. Andrew's Dinner
St. Andrew's Dinner holds a special place in the Christian tradition, symbolizing the calling and discipleship of St. Andrew. This event honors his commitment to spreading the message of love, hope, and redemption, and serves as a reminder for all believers to follow in his footsteps.
A Celebration of St. Andrew's Life
St. Andrew, recognized as the patron saint of Scotland and fishermen, represents qualities such as perseverance, courage, and humility. His life exemplifies an unwavering devotion to Christ and a willingness to sacrifice for the sake of the Gospel.
Inspiration for Modern Disciples
By exploring the life and teachings of St. Andrew, we can draw inspiration and guidance as contemporary disciples. His humility, paired with his ability to bring others closer to Christ, serves as a model for us to deepen our own faith and inspire those around us.
Join Us at St. Agnes Church
The St. Andrew's Dinner will take place at the historic St. Agnes Church, located in the heart of our community. The venue provides a serene and welcoming atmosphere, perfect for fostering a sense of unity and spiritual connection.
Date and Time
The upcoming St. Andrew's Dinner will be held on [INSERT DATE] at [INSERT TIME]. We kindly ask you to mark your calendars and invite friends and family to share in this enriching experience.
Registration
To ensure your place at this highly anticipated event, we encourage you to register in advance. Simply visit our website [INSERT WEBSITE URL] and follow the easy registration process. Hurry, as spots are limited!
Join United City Church
United City Church is a vibrant faith community committed to creating spaces where individuals can encounter God, experience transformation, and connect with fellow believers. We invite you to join our community and be part of our journey towards spiritual growth and meaningful relationships.
Find Your Purpose
At United City Church, we believe that everyone has a unique purpose and calling. Through our various ministries and programs, we provide opportunities for individuals to discover and live out their God-given talents and passions, making a positive impact in our world.
Worship and Celebration
Our vibrant worship services are designed to draw you into a powerful encounter with God. Join us every week as we lift our voices in praise, engage in heartfelt worship, and dive deep into the transformative teachings of the Bible.
Community and Support
At United City Church, we prioritize building authentic relationships and fostering a sense of belonging within our community. Through small groups, outreach initiatives, and pastoral care, we provide a supportive environment where individuals can grow, heal, and thrive.
Experience Faith in Action
United City Church is actively involved in numerous community outreach programs that seek to bring hope, love, and practical support to those in need. By joining our community, you'll have the opportunity to engage in meaningful acts of service and make a positive difference in our world.
Get Involved
If you're passionate about making a difference and desire to serve others, United City Church offers a variety of volunteer opportunities. Whether it's feeding the hungry, mentoring youth, or supporting local charities, your involvement can create lasting impact and transform lives.
Stay Connected
To stay updated on the latest news, events, and resources from United City Church, we encourage you to subscribe to our newsletter and follow us on social media. Join our online community and be part of the ongoing conversations and spiritual growth.
Embrace the St. Andrew's Dinner Experience
Don't miss out on this incredible opportunity to experience the St. Andrew's Dinner at St. Agnes Church. Join United City Church and be part of a special evening filled with fellowship, prayer, and celebration of faith. Register now and embark on a journey of spiritual growth and community connection!