May 2016 – Page 2 – Saint Sava Serbian Orthodox Church
Apr 12, 2019
Sermons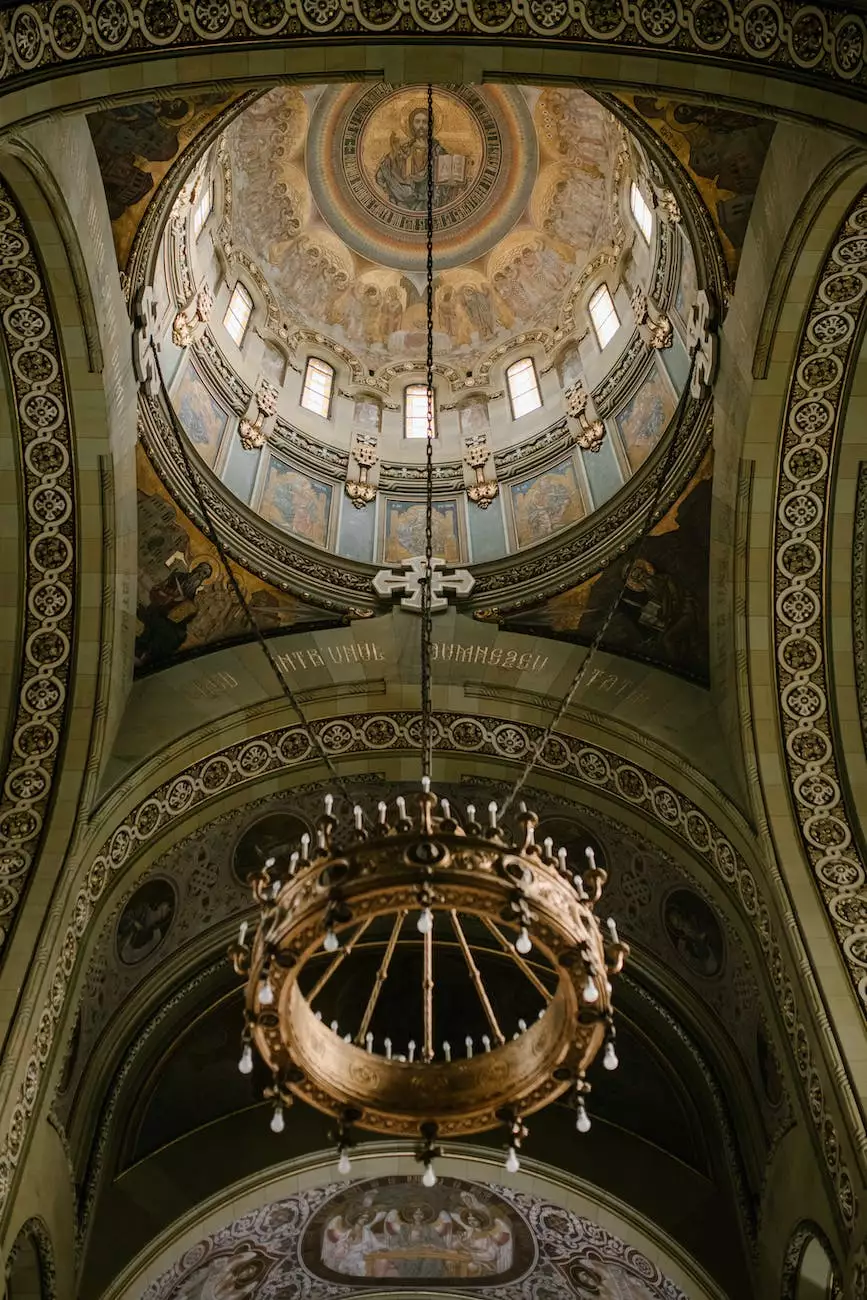 Welcome to May 2016
In the month of May 2016, Saint Sava Serbian Orthodox Church, a vibrant and active community, held various events and activities for its members and the United City community. With a focus on faith and beliefs, our church strives to provide a welcoming environment for individuals seeking spiritual growth and a sense of belonging.
Community and Society - Faith and Beliefs
As a place of worship and a gathering place for our community, Saint Sava Serbian Orthodox Church plays a vital role in promoting faith and beliefs within the United City community. In this category, we aim to explore the various aspects of our faith, such as traditions, values, and the role of the church in community development.
A Journey of Faith and Reflection
At Saint Sava Serbian Orthodox Church, we believe that faith is an ongoing journey and a source of strength and inspiration. Within our community, we encourage individuals to explore their spirituality, deepen their understanding of the Orthodox Christian traditions, and find solace in collective worship.
Embracing Traditions
Our church holds steadfast to the rich traditions of the Serbian Orthodox faith. Through regular religious services, sacraments, and liturgical rituals, we honor our history and preserve the teachings of our ancestors. Join us in celebrating the beauty of these traditions and experience a profound connection with our shared heritage.
Engaging Sermons
Each month, our church invites knowledgeable and inspiring clergy to deliver thought-provoking sermons. May 2016 was no exception, with engaging sermons on topics like hope, forgiveness, and community unity. Our sermons provide guidance, encourage introspection, and offer practical insights into living a life aligned with faith and beliefs.
Community Initiatives
United City Church is not just a place of worship; it is also a hub for community initiatives and outreach programs. In May 2016, our church organized several events aimed at fostering unity, supporting those in need, and spreading compassion. From food drives and charity fundraisers to community picnics and educational seminars, our church actively engages in initiatives that positively impact the lives of both our members and the wider community.
Stay Connected with Us
By visiting our website and exploring this page, you've taken the first step toward staying connected with Saint Sava Serbian Orthodox Church and the United City community. Our website provides a wealth of resources, including audio recordings of sermons, news updates, event calendars, and more. Feel free to bookmark this page and check back regularly to stay up-to-date with our latest happenings.
Join Our Faith and Beliefs Community
If you're seeking a spiritual home where you can belong, we invite you to join our faith and beliefs community at Saint Sava Serbian Orthodox Church. By becoming a member, you'll have the opportunity to participate in worship services, engage in enriching discussions, and contribute to the positive growth of our community. Whether you're new to the area or have been searching for a place to deepen your faith, we warmly welcome you.
Conclusion
May 2016 was a remarkable month at Saint Sava Serbian Orthodox Church, marked by spiritual growth, community engagement, and the celebration of Orthodox Christian traditions. At United City Church, we are committed to providing a nurturing environment where individuals can deepen their faith, find support, and actively contribute to the well-being of our community. Join us on this journey of faith and discover the profound sense of purpose and belonging that comes with being part of our vibrant community.