Women's Bible Study at United City Church
Nov 14, 2019
Sermons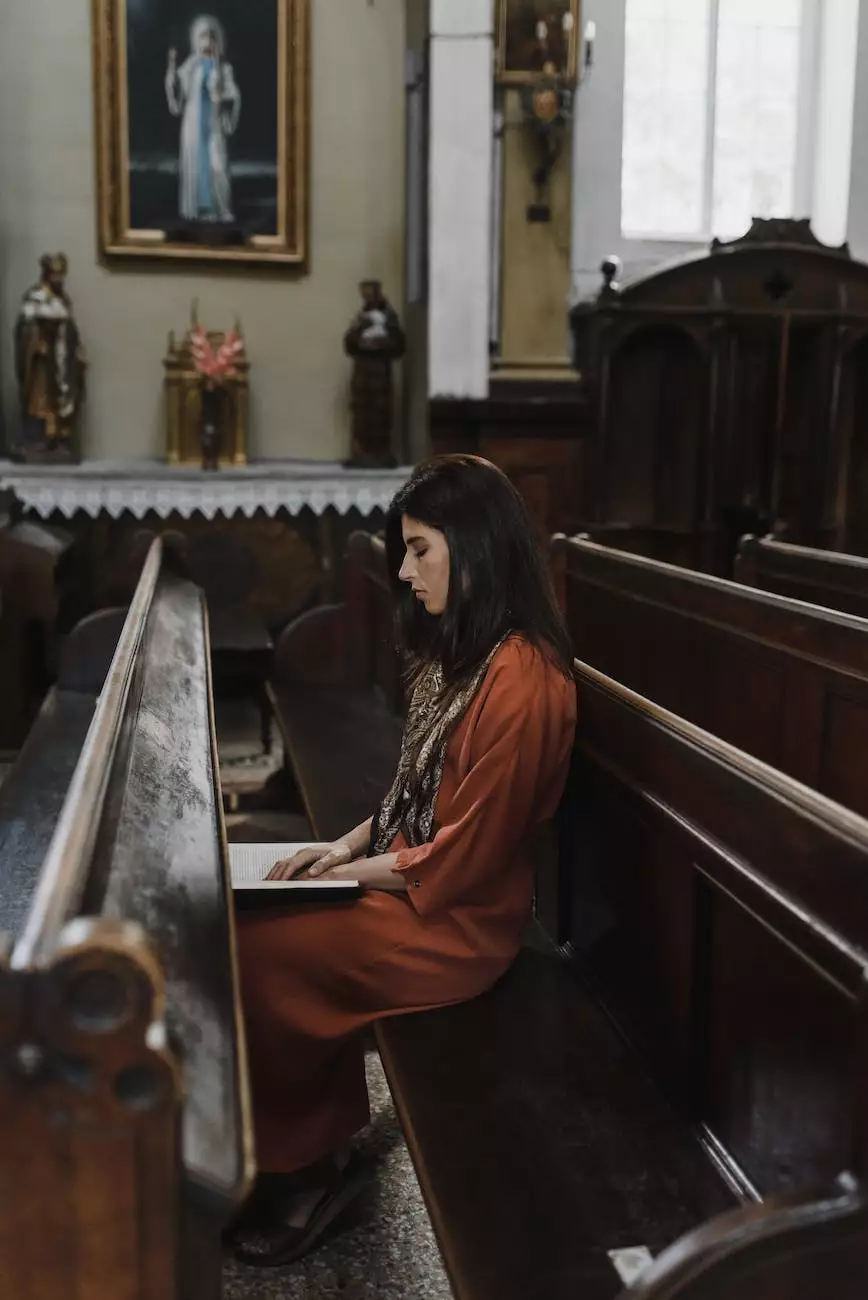 About the Event
Join us for an empowering and enlightening Women's Bible Study at United City Church on Sunday, March 5th at 7pm. This event provides a unique opportunity for women of all ages and backgrounds to come together and deepen their understanding of the scripture.
What to Expect
Our Women's Bible Study is designed to create a nurturing and inclusive environment where women can engage in meaningful discussions, foster spiritual growth, and build strong connections with fellow participants. Led by our experienced and knowledgeable facilitators, the study sessions will focus on exploring the deep teachings of the Bible and applying them to our daily lives.
Engaging Sessions
Each session will provide an in-depth study of selected passages, presenting various interpretations and practical applications. We believe in the importance of encouraging open dialogue and fostering critical thinking, enabling participants to develop a richer understanding of the biblical principles.
Building a Strong Foundation
Our Women's Bible Study aims to equip women with the tools and knowledge needed to strengthen their faith and develop a strong foundation grounded in biblical teachings. Through interactive discussions, participants will gain insights into scripture, discover techniques for effective application, and receive guidance for overcoming challenges encountered in their spiritual journey.
Who Can Attend?
This event is open to all women who seek to enhance their understanding of the Bible and grow deeper in their faith, regardless of their level of prior biblical knowledge or church affiliation. Whether you are a seasoned Christian or someone exploring the Christian faith, you are warmly welcomed to join us and embark on this transformative journey.
Location
The Women's Bible Study will take place at our Midtown Church location. The address is:
Midtown Church XX Street, City, State ZIP
Registration
To reserve your spot for the Women's Bible Study, please visit our website or contact our church office. We recommend early registration to secure your place as there is limited availability.
Connect With Us
For more information about our Women's Bible Study or any other events happening at United City Church, please feel free to reach out. We would be delighted to answer your questions and provide any additional details you may need.
At United City Church, we are committed to creating a nurturing community where individuals can explore their faith, engage in meaningful discussions, and grow in their spiritual journey. Join us for the Women's Bible Study and experience the transformative power of coming together to study the scriptures.