Holy Week Begins with Lazarus Saturday, Apr. 8 and Palm Sunday, Apr. 9
Mar 16, 2023
Sermons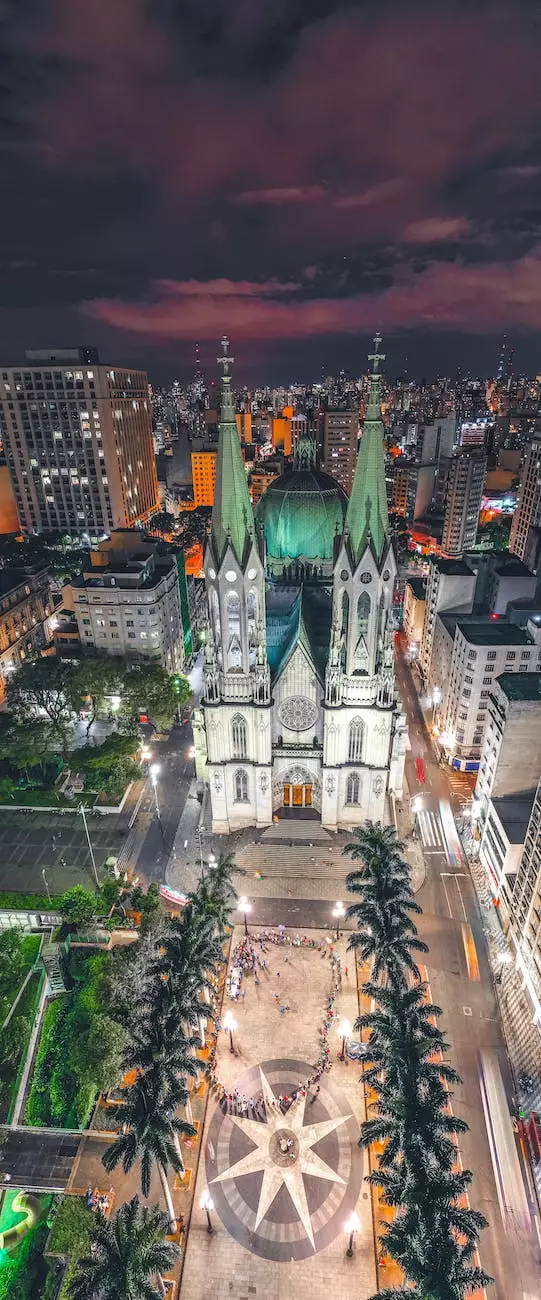 Welcome to United City Church, a place of faith and community. We invite you to join us as we embark on an awe-inspiring journey through Holy Week, commencing with Lazarus Saturday on April 8th and Palm Sunday on April 9th. This sacred time holds deep spiritual significance for believers around the world, serving as a reminder of the life, death, and resurrection of Jesus Christ.
What is Holy Week?
Holy Week is a solemn and sacred period within the Christian calendar, spanning from Lazarus Saturday to Easter Sunday. It commemorates the final week of Jesus' life, leading up to His crucifixion and resurrection. It is a time of reflection, prayer, and worship, offering believers an opportunity to engage in the rich traditions and rituals associated with this significant event.
Celebrating Lazarus Saturday
Lazarus Saturday takes place on April 8th, the day before Palm Sunday. This day holds special importance as it marks the resurrection of Lazarus, a dear friend of Jesus, who had been dead for four days. This miracle, performed by Jesus, signifies His power over death and prepares us for the miracle of His own resurrection.
During Lazarus Saturday, United City Church invites you to come and reflect on the profound message of this miracle. Our dedicated clergy and community members will guide you through a spiritual journey, offering sermons, prayers, and hymns that encapsulate the awe-inspiring power of Christ's resurrection.
The Significance of Palm Sunday
On April 9th, we celebrate Palm Sunday, which commemorates Jesus' triumphant entry into Jerusalem. As Jesus rode into the city, the crowds greeted Him by waving palm branches and laying them on the ground as a symbol of honor and reverence. This event symbolizes Jesus' role as the Messiah and prepares us for the events of Holy Week.
United City Church warmly welcomes you to join us on Palm Sunday as we relive this momentous occasion. Experience the joy and excitement of the crowd, as the atmosphere fills with worship and praise. Our uplifting music, heartfelt sermons, and engaging activities for all ages will create a meaningful and unforgettable celebration.
A Journey through Holy Week
As Holy Week progresses, United City Church offers a multitude of enlightening and spiritually nourishing activities. These fervent gatherings include daily services, scripture readings, time for personal contemplation, and communal acts of charity.
Participate in the solemnity of Maundy Thursday, commemorating the Last Supper of Jesus Christ. Engage in the symbolic act of foot washing, reflecting on the humility and servitude exemplified by Jesus. Let your heart be filled with reverence and gratitude as we embrace His teachings and prepare for Good Friday.
On Good Friday, we gather to remember the crucifixion of Jesus. Through somber services, powerful sermons, and moments of silence, we reflect on the immense sacrifice made for our salvation. United City Church invites you to join our congregation as we unite in prayer and contemplation, meditating on the profound love demonstrated by Jesus on this day.
Finally, Easter Sunday dawns, marking the glorious resurrection of Jesus Christ. We come together as a community to celebrate the victory over death and sin. United City Church welcomes you with open arms to rejoice in the transformative power of the resurrection, experience uplifting worship, and share in the joyous atmosphere that envelops this sacred occasion.
Join United City Church for an Inspiring Holy Week
United City Church invites you to be part of a vibrant and nurturing community during Holy Week. Join us for meaningful services, engaging activities, and an unwavering commitment to deepening our faith during this transformative time.
Discover the true essence of Holy Week as you engage in prayer, reflection, and worship. Experience the rich traditions and faith that surround this important time on the Christian calendar. Whether you are a long-time believer or seeking to deepen your spiritual connection, United City Church provides a welcoming and inclusive environment for all.
As Holy Week begins with Lazarus Saturday on April 8th and Palm Sunday on April 9th, let us come together as a community of faith, united in our devotion to Jesus Christ. Join United City Church for an inspiring and powerful Holy Week experience.