107th Anniversary of St. Sava Serbian Orthodox Church Takes Place Sunday, October 17 in Merrillville, Indiana
Aug 28, 2020
Sermons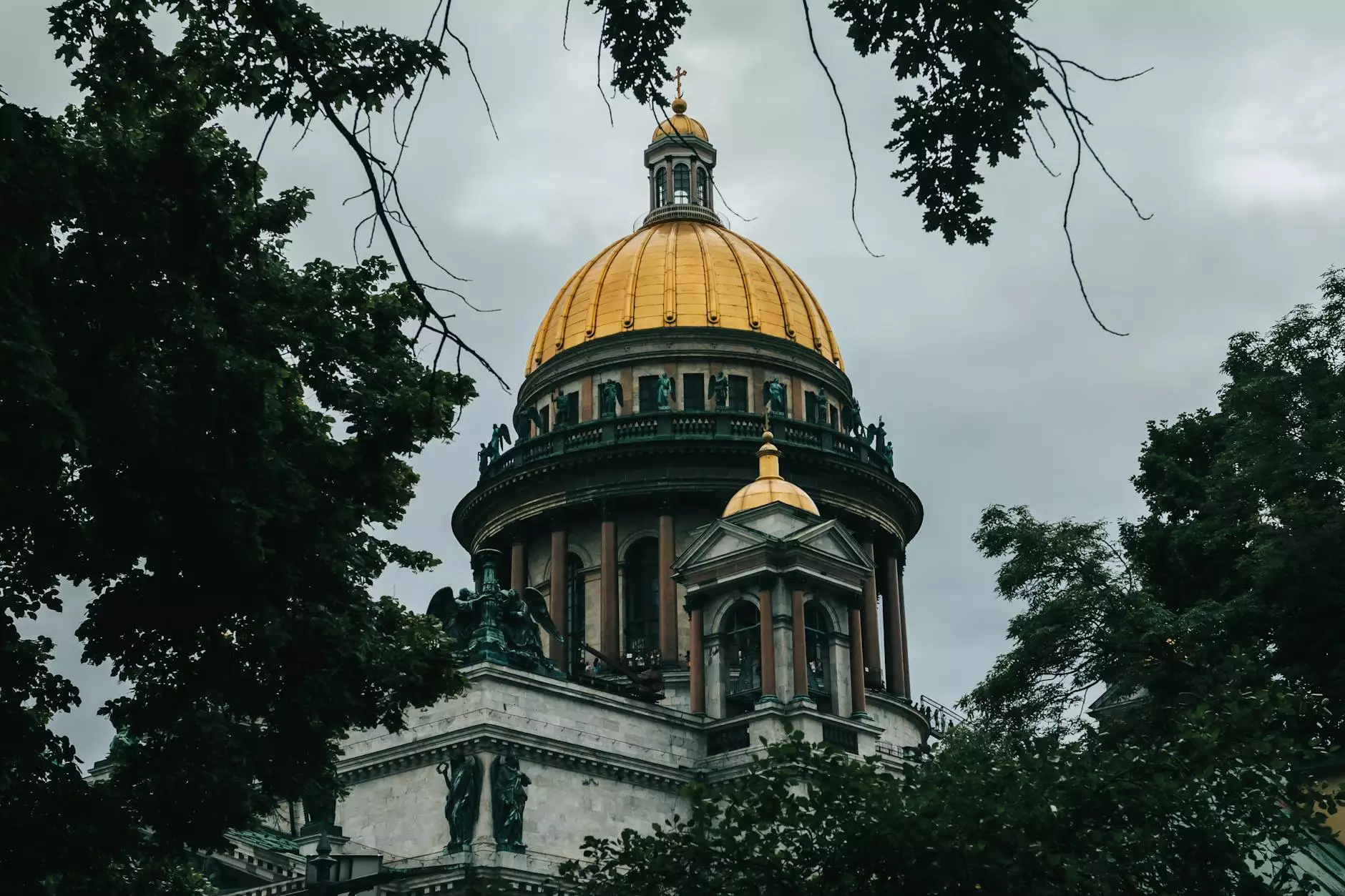 Introduction
Welcome to the United City Church, dedicated to fostering a strong community bond and nurturing faith and beliefs. We are excited to announce the upcoming 107th Anniversary celebration of St. Sava Serbian Orthodox Church, an event that holds deep cultural significance for us and the community of Merrillville, Indiana.
The History of St. Sava Serbian Orthodox Church
Founded in 1914, St. Sava Serbian Orthodox Church has been a pillar of faith and tradition for over a century. Our church was established by Serbian immigrants who sought to preserve their religious heritage and create a place of worship for future generations.
Throughout the years, St. Sava Serbian Orthodox Church has played a pivotal role in Merrillville's Serbian community. It has provided spiritual guidance, support, and a sense of belonging to individuals and families, helping them navigate life's challenges and fostering a strong sense of unity.
Celebrating 107 Years of Faith
This year's anniversary celebration on October 17 is a momentous occasion for the St. Sava Serbian Orthodox Church and the Merrillville community. It is a time to reflect on our past, celebrate our present, and envision a vibrant future together.
Embracing Tradition and Culture
Our celebration will showcase the rich Serbian heritage that St. Sava Serbian Orthodox Church upholds. From the beautiful Orthodox Divine Liturgy to the traditional Serbian music and dance performances, the anniversary event will immerse attendees in the warm embrace of our culture.
Community Impact and Outreach
At United City Church, community and society are at the core of our values. St. Sava Serbian Orthodox Church's commitment to serving its members and the larger Merrillville community is commendable. Through various outreach programs, we strive to make a positive impact on the lives of those around us.
From organizing food drives for the less fortunate to offering educational programs that promote cultural awareness, St. Sava Serbian Orthodox Church provides a haven where people can come together to support one another and foster a sense of belonging.
Join Us for the Celebration
We invite you to join us on October 17 as we commemorate the 107th Anniversary of St. Sava Serbian Orthodox Church. Come witness the unity, love, and harmony that define our community. Together, we will honor the past, cherish the present, and embrace the future.
For event details, timing, and location information, please visit our website or contact our church office. We look forward to celebrating this significant milestone with you and the entire Merrillville community!
Conclusion
As we prepare to mark 107 years of St. Sava Serbian Orthodox Church's legacy, we extend our heartfelt gratitude to all those who have contributed to its growth and success. Our cherished history, traditions, and community impact are testaments to the power of faith, unity, and shared values. We are immensely proud to be a part of the Merrillville community and continue to serve as a beacon of light, hope, and love.
Join us on October 17 and experience the warmth and vibrancy of this milestone celebration. Let us come together, celebrate, and forge even stronger bonds that will shape our future and leave a lasting legacy for generations to come.