Community Groups - Parkside Church
Oct 28, 2017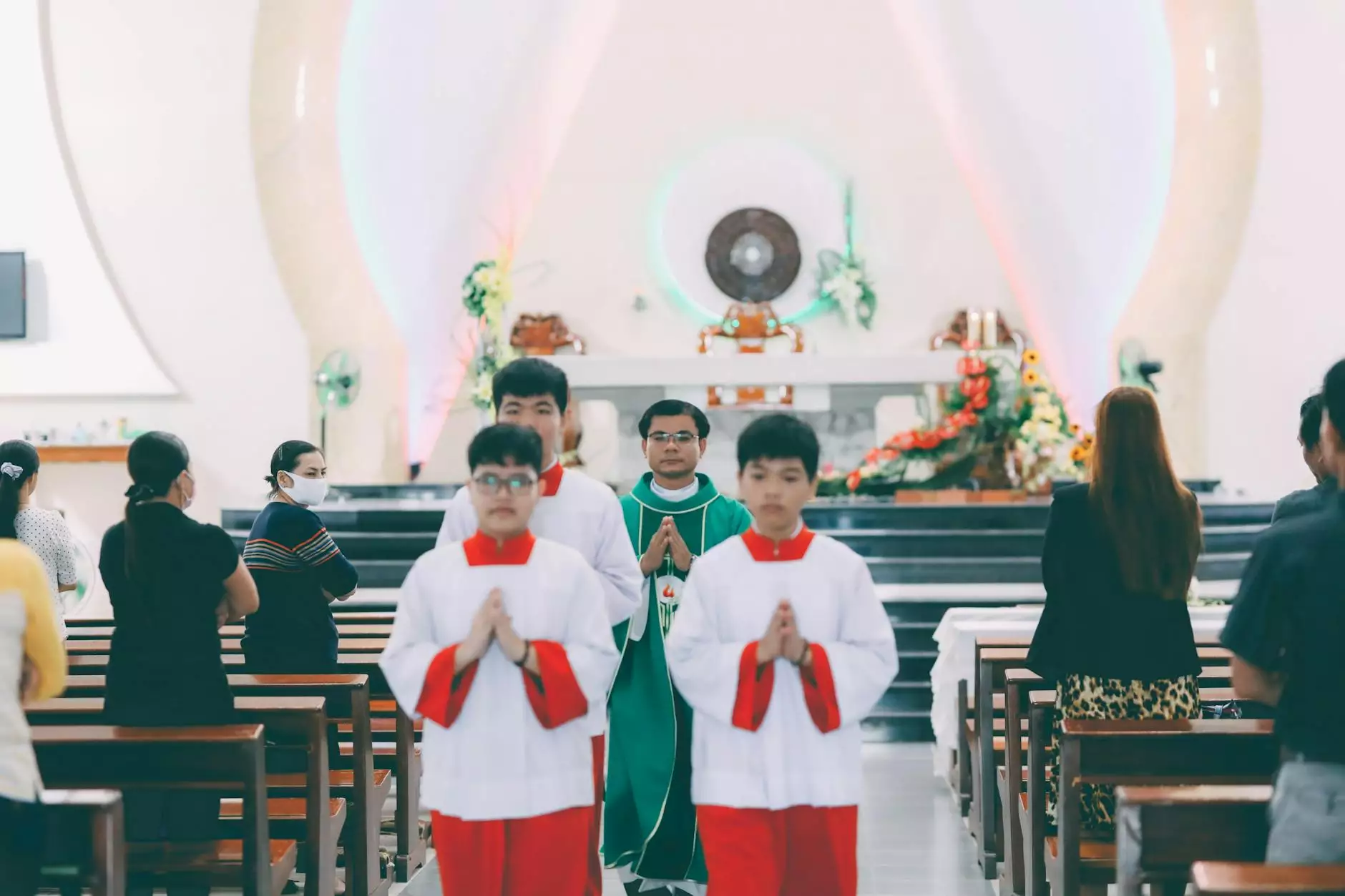 Exploring Meaningful Connections and Spiritual Growth
Welcome to Parkside Church's United City Church, where we believe in fostering a strong sense of community. Our Community Groups provide the perfect platform for individuals to connect with like-minded people, grow spiritually, and make a positive impact on the world around them.
Join a Community Group Today
Our Community Groups cater to various interests and needs, ensuring there is a group that resonates with you. By joining one of our diverse Community Groups, you'll find yourself amidst a supportive circle of individuals who share similar passions and values.
Building Lasting Relationships
At United City Church, we believe that life is better together. Our Community Groups create an atmosphere where you can build lasting relationships with people who genuinely care about your well-being. Whether you're new to the area or have been part of our community for years, our groups welcome everyone with open arms.
Enhancing Spiritual Growth
Growing in faith is an essential part of our journey at United City Church. Our Community Groups provide a nurturing environment where you can explore and deepen your spiritual beliefs. Through engaging discussions, Bible studies, and shared experiences, you'll find yourself on a path of continuous spiritual transformation.
Exploring Faith and Beliefs
Our Community Groups cover a wide range of topics related to faith and beliefs. Whether you're interested in studying the Bible, understanding different religious traditions, or exploring your own spiritual journey, we have a group that will meet your needs. You'll have the opportunity to learn from others, ask questions, and engage in meaningful conversations that will enrich your understanding of spirituality.
Service Opportunities
Service is at the core of our mission at United City Church. Our Community Groups actively participate in serving the local community and beyond. From volunteering at local shelters to organizing charity events, you'll have the chance to make a positive impact alongside your fellow group members. Together, we can make a difference in the lives of those in need.
Join Us Today
Ready to take the next step in building meaningful connections and experiencing spiritual growth? Join one of our Community Groups today! By becoming part of the United City Church community, you'll find yourself surrounded by support, acceptance, and opportunities for personal and collective development.
Be a Part of Something Bigger
United City Church's Community Groups are more than just gatherings. They are a way to be part of something bigger – a movement that aims to positively impact the world. Through our groups, you'll connect with individuals who share your values and aspirations, creating an environment that fosters personal growth and encourages influential change.
How Our Community Groups Work
Joining a Community Group is simple. Browse through our diverse range of groups, each with its unique focus, meeting schedules, and group dynamics. Once you find a group that aligns with your interests or needs, reach out to the group leader or contact our church office for more information. Our friendly staff will guide you through the process and help you connect with your chosen Community Group.
Flexible and Convenient
Our Community Groups understand that life can be busy, and schedules may vary. That's why we offer flexibility when it comes to meeting times and formats. Whether you prefer virtual meetings, in-person gatherings, or a combination of both, our groups will strive to accommodate your needs. We believe in removing barriers to participation, ensuring that everyone can benefit from the community we offer.
Discover Your Passion
Each Community Group focuses on a particular interest or area of involvement. Whether you're passionate about music, community service, parenting, or exploring deep theological concepts, there's a group that will ignite your enthusiasm. Discover your unique passion and connect with others who share it – together, you can make a more significant impact.
Support and Encouragement
In our Community Groups, you'll find a community of individuals who are dedicated to supporting and encouraging one another. Life is full of challenges, and having a network of like-minded people can make all the difference. Our groups aim to provide a safe space where you can openly share your joys and struggles, receive valuable insights, and find the encouragement you need to navigate life's journey.
Join a Community Group Today
Don't miss out on the incredible opportunities that await you through our Community Groups. Join us at Parkside Church's United City Church and be part of a vibrant community that celebrates diversity, embraces growth, and makes a positive impact on the world. Take a step forward and start your journey of connection, spiritual growth, and service today!
For More Information:
Contact our United City Church office at 123-456-7890 or email us at [email protected].