Father Adam DeLeon - St. Pius X Catholic Parish
Mar 5, 2019
Sermons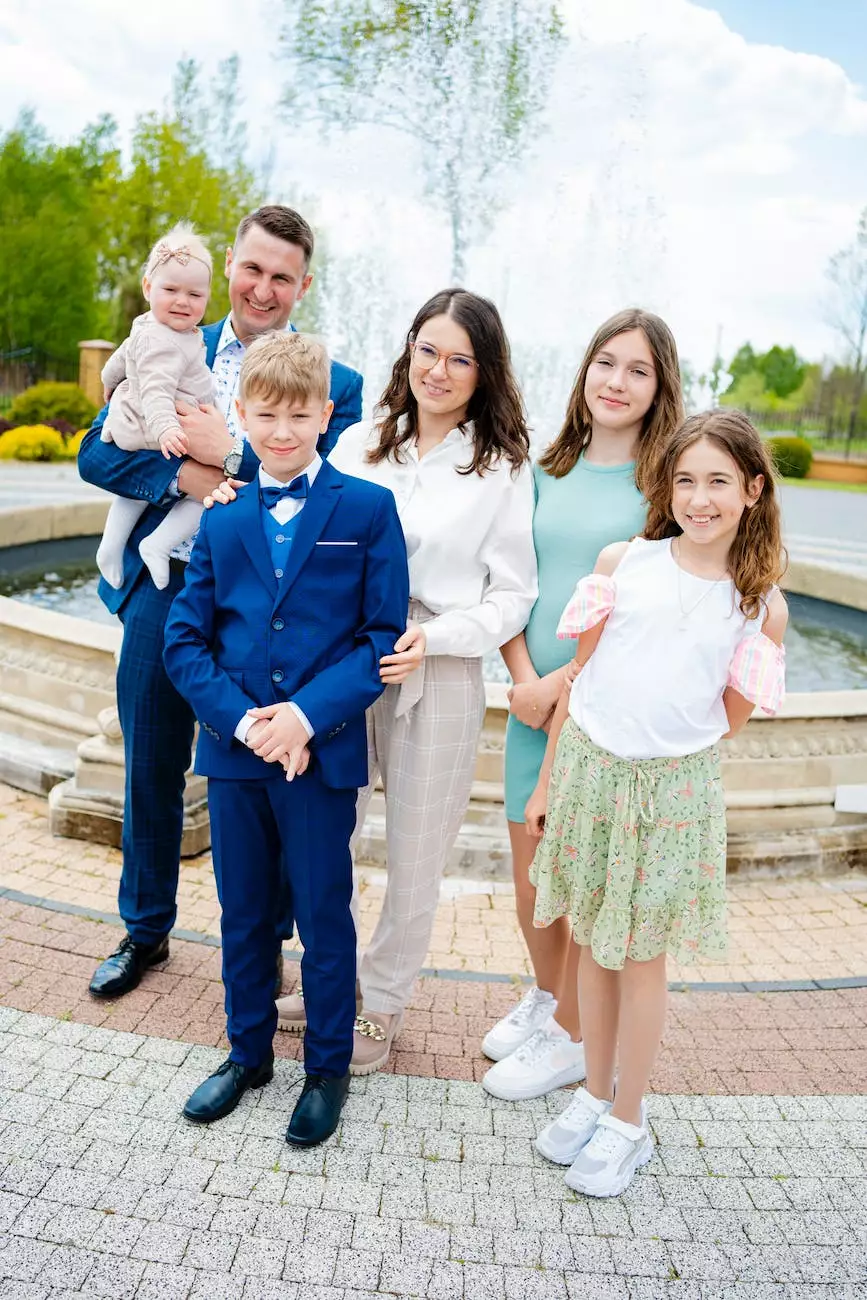 Welcome to the page of Father Adam DeLeon, a dedicated speaker and spiritual guide at St. Pius X Catholic Parish, a thriving community within the United City Church. Here, you can explore Father Adam's insightful homilies and teachings, which are designed to inspire and nourish your faith journey.
Embracing Faith at St. Pius X Catholic Parish
At St. Pius X Catholic Parish, we firmly believe in nurturing a strong connection with God and fostering a sense of love, compassion, and inclusivity within our community. Under the guidance of Father Adam DeLeon, our parish has become a hub of spiritual growth, where individuals from all walks of life can find solace and a deeper understanding of their faith.
Discover the Wisdom of Father Adam DeLeon
With a profound understanding of the Gospel and an unwavering commitment to serving the community, Father Adam DeLeon has become an integral part of St. Pius X Catholic Parish. His homilies and teachings provide a unique perspective on the Scriptures, incorporating real-life examples and valuable insights to illuminate the path of faith.
The Power of Prayer
In his teachings, Father Adam emphasizes the importance of prayer as a gateway to experiencing the profound presence of God. He encourages individuals to develop a regular prayer routine and to cultivate a deep personal relationship with the Divine. By delving into the beauty and richness of Catholic traditions, Father Adam enables parishioners to strengthen their connection to God through prayer.
Living with Compassion
One of the essential teachings of Jesus Christ is to love our neighbors as ourselves. Father Adam urges us to translate this commandment into action by demonstrating compassion and kindness toward others. Through his homilies, he uncovers the profound impact that acts of compassion can have on individuals and the wider community, and how they truly reflect the love of God.
Join us in Worship and Reflection
St. Pius X Catholic Parish, led by Father Adam DeLeon, offers a range of opportunities for worship and spiritual growth. Whether you prefer attending our uplifting Sunday masses, participating in our vibrant faith formation programs, or engaging in contemplative prayer sessions, there are plenty of avenues for you to deepen your connection with God and fellow believers.
Inspiring Events and Retreats
To create an environment conducive to spiritual growth, our parish organizes various events and retreats throughout the year. These gatherings provide a unique opportunity for individuals to come together, share their faith journeys, and find inspiration from fellow believers. Father Adam ensures that each event is filled with meaningful content, encouraging participants to embrace their faith with renewed fervor.
Annual Spiritual Retreat: Deepen your spiritual connection and embark on a transformative journey at our annual retreat guided by Father Adam DeLeon.
Bible Study Groups: Join our engaging Bible study groups, where you can explore the Scriptures in-depth and foster meaningful discussions about faith.
Community Service Programs: Engage in acts of service that bring positive change to our community, reflecting the mission of St. Pius X Catholic Parish.
Youth Ministries: Nourish the faith of the younger generation by participating in our vibrant and engaging youth-oriented initiatives.
Experience the Love and Support of United City Church
United City Church, the umbrella organization that encompasses St. Pius X Catholic Parish, is a community-driven institution dedicated to fostering love, unity, and spiritual growth. It provides a welcoming space for individuals seeking a deeper understanding of their faith and a supportive community to navigate life's challenges.
A Diverse Community of Faith
United City Church embraces diversity and welcomes individuals from different backgrounds, cultures, and walks of life. Our mission is to create an environment where everyone feels safe, loved, and accepted, allowing them to explore and develop their spiritual journey at their own pace.
Strengthening the Community
As part of the United City Church network, St. Pius X Catholic Parish actively participates in initiatives that aim to strengthen the wider community. Through collaborative outreach programs, we extend our care and support beyond the church walls, ensuring that the love of God is felt by all.
Stay Connected with the United City Church Family
Engage with our community beyond the physical walls of our parish by staying connected with the United City Church family. We offer various ways to participate, including:
Sign up for our newsletter and receive regular updates about upcoming events, inspiring stories, and resources that will nurture your faith.
Connect with us on social media to share your thoughts, engage in discussions, and connect with like-minded individuals.
Explore the United City Church website, where you'll find an array of resources to deepen your understanding of faith and strengthen your relationship with God.
Join us at St. Pius X Catholic Parish and immerse yourself in a vibrant community dedicated to walking together in faith, guided by the wisdom and teachings of Father Adam DeLeon. Begin your transformative spiritual journey today!