Blogs - St. Pius X Catholic Parish
Feb 16, 2020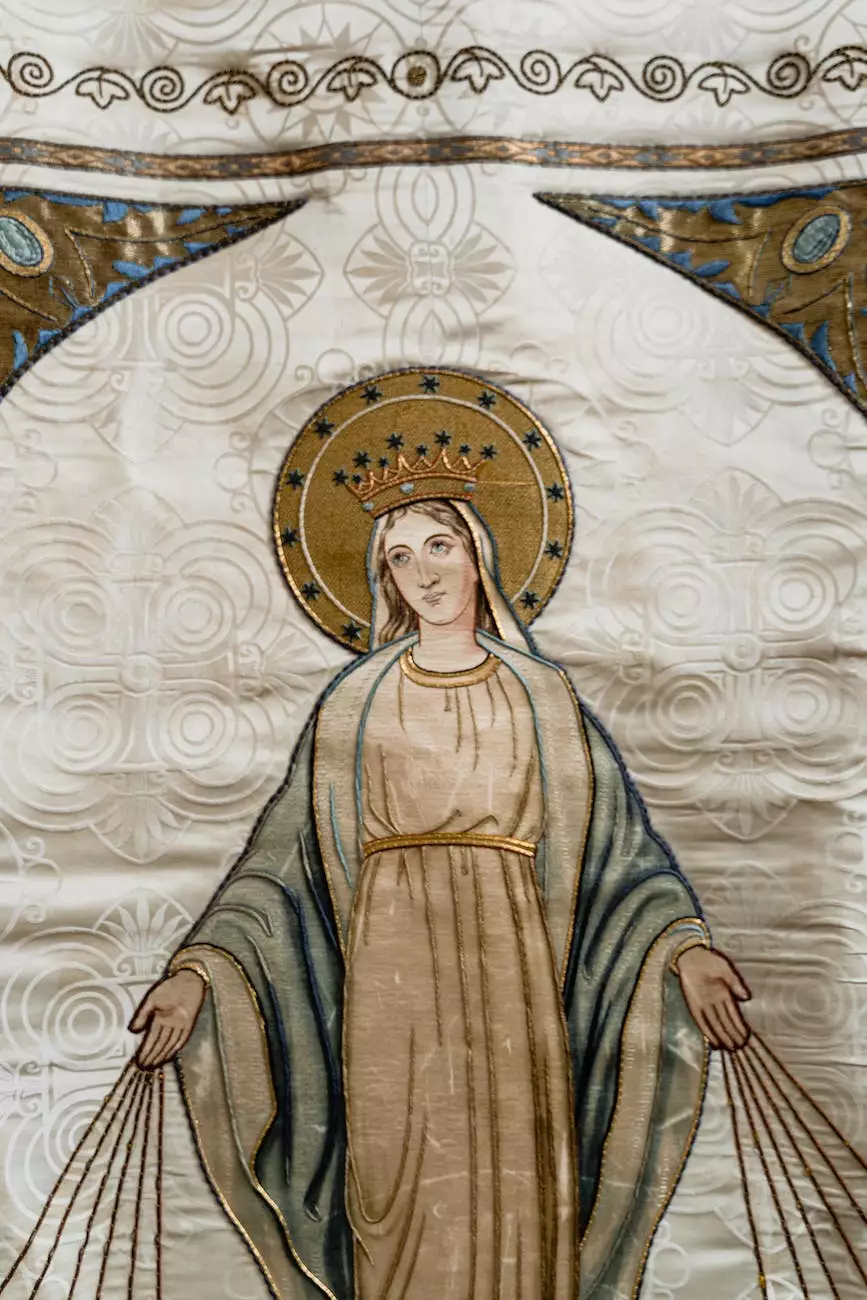 Stay Informed and Inspired with Our Latest Blogs
Welcome to the blog section of St. Pius X Catholic Parish, a vibrant and inclusive community within United City Church. We are dedicated to fostering faith, building strong relationships, and promoting love and understanding among our members. Through our blogs, we strive to provide you with valuable insights, inspiration, and resources to enrich your spiritual journey.
1. Exploring Our Faith and Beliefs
Our blog series focused on faith and beliefs delves deep into the teachings and traditions cherished by St. Pius X Catholic Parish. Discover the beauty of our Catholic faith and learn how it guides our actions and shapes our lives. From exploring the sacraments to reflecting on the words of the saints and theologians, these thought-provoking blogs provide a comprehensive overview of our core beliefs.
The Power of Prayer: Strengthening Our Connection with God
Prayer is an integral part of our spiritual journey. In this blog, we delve into the significance of prayer in our lives and explore various prayer practices that help us develop a deeper connection with God. Discover the transformative power of prayer and learn different prayer techniques to enhance your spiritual experience.
Serving Others with Compassion: Embracing Our Call to Love
At St. Pius X Catholic Parish, our faith calls us to love and care for one another. In this blog, we examine the importance of service and explore the various ways we can extend a helping hand to those in need. From supporting local charities to engaging in community outreach programs, discover how we embrace the teachings of Christ by serving others with compassion.
2. Community and Society: Engaging with United City Church
United City Church is a dynamic community, driven by the desire to make a positive impact both within our faith community and in society as a whole. Our blogs on community and society aim to inspire and empower our members to actively participate in creating a better world.
Nurturing Unity and Inclusivity: Celebrating Diversity
Diversity is one of our greatest strengths at St. Pius X Catholic Parish. This blog explores the importance of embracing diversity and creating an inclusive environment where everyone feels welcome and valued. Learn about our initiatives to celebrate diversity, foster unity, and promote equality within our congregation and the wider community.
Building Bridges: Strengthening Interfaith Dialogue
In a world that is increasingly interconnected, interfaith dialogue plays a vital role in promoting understanding and building bridges between different religious communities. In this blog, we discuss our efforts to engage in meaningful conversations with individuals from diverse religious backgrounds, fostering mutual respect and exploring common values and beliefs.
3. Inspiring Stories of Faith and Transformation
Each individual's spiritual journey is unique and filled with transformative experiences. In this series of blogs, we share inspiring stories from our members who have encountered profound moments of faith, hope, and redemption. These stories serve as a source of encouragement and remind us of the power of faith in overcoming challenges.
A Testimony of Forgiveness: Healing Wounds and Embracing Redemption
In this blog, we feature a powerful story of forgiveness and redemption, highlighting the transformative power of God's grace. Witness how one individual found the strength to forgive, release resentment, and embrace a life filled with love and compassion. This testimony serves as a reminder that it is through forgiveness that we experience true freedom and inner peace.
A Journey of Faith: Overcoming Doubts and Finding Purpose
We all face moments of doubt and uncertainty in our spiritual journey. In this blog, we share a personal account of an individual who navigated the challenges of doubt and ultimately discovered a renewed sense of purpose and deepened faith. Join us in exploring the transformative journey and find inspiration to overcome your own doubts and embrace a more profound spiritual connection.
4. Stay Connected and Engage
Be sure to subscribe to our blog and stay updated with the latest posts from St. Pius X Catholic Parish at United City Church. We encourage you to leave comments and share your thoughts on the topics discussed. Let's create a vibrant online community where we can learn, support, and inspire one another on our spiritual paths.
Together, let us continue to grow in faith, deepen our understanding of our beliefs, and work towards building a compassionate and inclusive society. We are grateful to have you as a part of our community.