Administration/Staff - St. Pius X Catholic Parish
May 24, 2020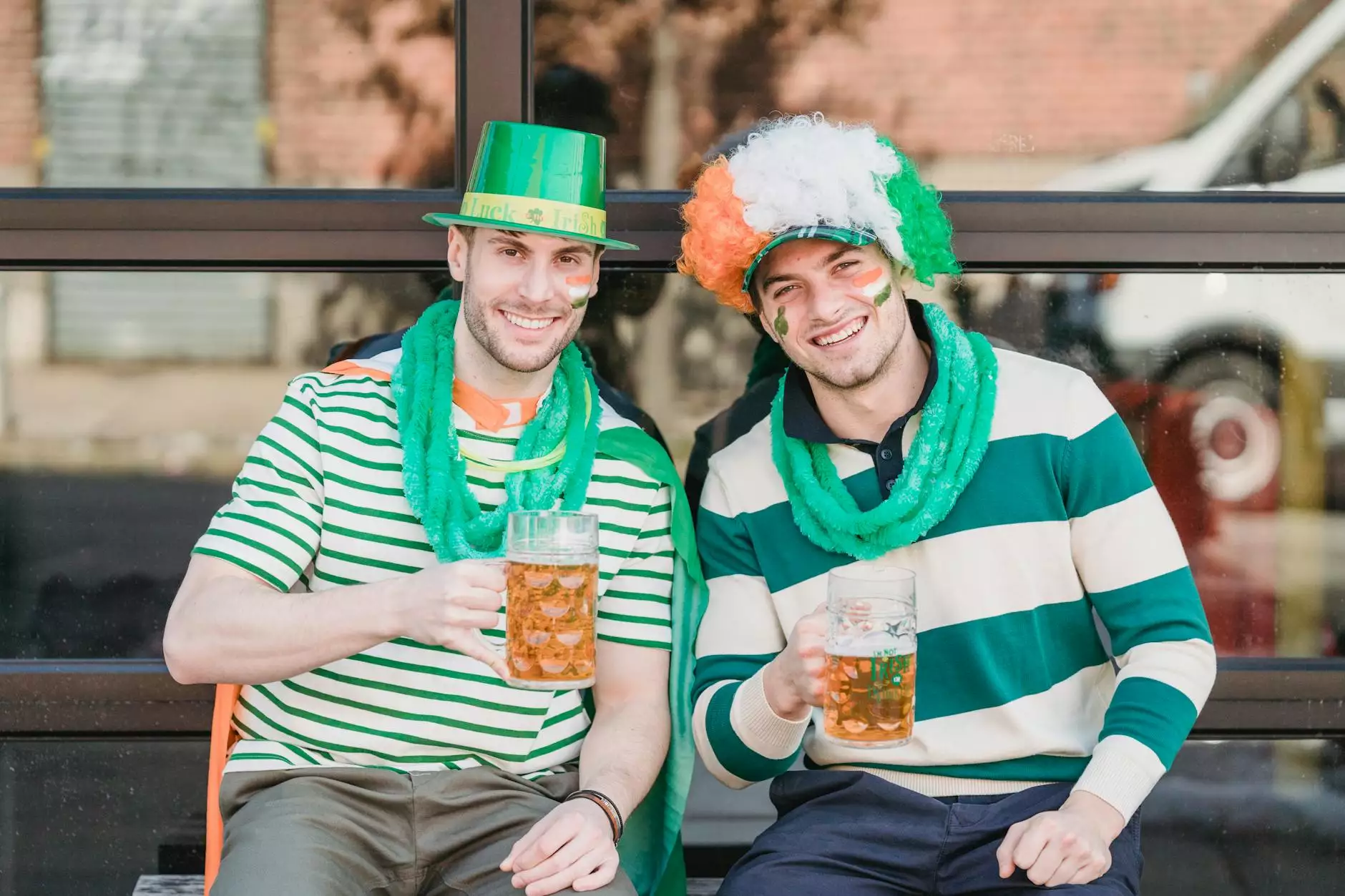 Meet Our Administration and Staff
Welcome to the Administration and Staff page of St. Pius X Catholic Parish, a vibrant faith community within United City Church. Our dedicated administration and staff members play a crucial role in supporting the mission and vision of our parish. With their expertise and unwavering commitment, they work tirelessly to foster a strong sense of community, provide spiritual guidance, and ensure the smooth operation of our parish.
Our Parish Leadership
At St. Pius X Catholic Parish, we are fortunate to have a team of exceptional leaders who guide our faith community with wisdom and dedication. Let's introduce you to some of the key individuals who contribute to the spiritual growth and development of our parish.
Fr. John Thompson - Pastor
As the esteemed pastor of St. Pius X Catholic Parish, Fr. John Thompson brings a wealth of experience, compassion, and a deep-rooted commitment to serving our parishioners. With his guidance, our community continues to thrive and grow in faith.
Sr. Mary Davis - Pastoral Associate
Sr. Mary Davis, our dedicated pastoral associate, plays a pivotal role in nurturing the spiritual needs of our faith community. Her extensive knowledge and compassionate approach help create a welcoming atmosphere and foster a loving connection among our members.
Supportive Administrative Staff
Behind the scenes, our administrative staff ensures that the day-to-day operations of St. Pius X Catholic Parish run smoothly. They go above and beyond to assist both our parishioners and our clergy, allowing everyone to fully engage in their faith journey. Let's meet some of our amazing administrative team members:
Ms. Sarah Jenkins - Parish Manager
As the Parish Manager, Ms. Sarah Jenkins puts her exceptional organizational skills to work, overseeing various administrative tasks and coordinating the different aspects of our parish's operations. Her dedication and efficiency help keep our community thriving.
Mr. Michael Roberts - Director of Events and Outreach
Mr. Michael Roberts plays a significant role in promoting community involvement and outreach initiatives within our parish. With his creativity and passion, he organizes engaging events that bring our members together and create opportunities for spiritual growth.
Ms. Emily Adams - Communications Coordinator
Ms. Emily Adams ensures effective communication within our faith community. Her expertise in digital platforms and her exceptional writing and editing skills help us stay connected, informed, and engaged through various communication channels, including our website, social media, and newsletters.
Guiding the Faith Formation Team
Our faith formation team at St. Pius X Catholic Parish is deeply committed to nurturing the spiritual growth of individuals of all ages. Led by our dedicated staff members, our religious education programs empower our community members to deepen their understanding of the Catholic faith and live out their beliefs. Here are some of the key members of our faith formation team:
Sr. Barbara Thompson - Director of Religious Education
Sr. Barbara Thompson brings her passion and expertise to the role of Director of Religious Education at St. Pius X Catholic Parish. She oversees our comprehensive religious education programs, ensuring that they meet the needs of all age groups and foster a vibrant faith community.
Mr. Thomas Jackson - Youth Ministry Coordinator
Mr. Thomas Jackson leads our dynamic youth ministry program, providing guidance and support to the younger members of our parish. Through engaging activities, inspiring retreats, and meaningful service opportunities, he helps our youth grow in faith and develop a strong connection with God and one another.
Ms. Karen Wilson - Adult Faith Formation Instructor
Ms. Karen Wilson plays a central role in enhancing the spiritual formation of our adult parishioners. Through workshops, small groups, and thought-provoking discussions, she creates opportunities for adults to deepen their faith, ask important questions, and explore the richness of Catholic teachings.
Supporting Ministries
St. Pius X Catholic Parish has a diverse range of ministries that serve various needs within our community. Behind the success of these ministries are dedicated individuals who selflessly give their time and talents to support and enrich the lives of our parishioners. Here are a few remarkable ministry leaders:
Mr. David Garcia - Music Ministry Director
Mr. David Garcia directs our vibrant music ministry, leading talented musicians and inspiring our community through beautiful worship music. His dedication to creating a meaningful worship experience enhances the spiritual atmosphere of our liturgical celebrations.
Ms. Jennifer Lee - Social Justice Ministry Coordinator
Ms. Jennifer Lee is the coordinator of our social justice ministry, which advocates for and supports those in need within our community. Through various initiatives and partnerships, she strives to create a more just society and extend our faith's principles of love and compassion to all.
Mr. Matthew Johnson - Hospitality Ministry Coordinator
Mr. Matthew Johnson ensures that everyone who walks through the doors of St. Pius X Catholic Parish feels warmly welcomed and embraced by our faith community. His dedication to fostering a spirit of hospitality creates an inviting and inclusive environment for all who join us for worship and fellowship.
These are just a few examples of the incredible administration and staff members who contribute to the growth and success of St. Pius X Catholic Parish. Together, with their unwavering dedication and expertise, they play a crucial role in creating a vibrant, welcoming, and spiritually fulfilling faith community.
If you would like to learn more about our administration, staff, or any of the ministries and programs we offer, please explore our website or reach out to us directly. We look forward to welcoming you into our St. Pius X Catholic Parish family!