Reading Recommendations - Midtown Church
Jun 28, 2018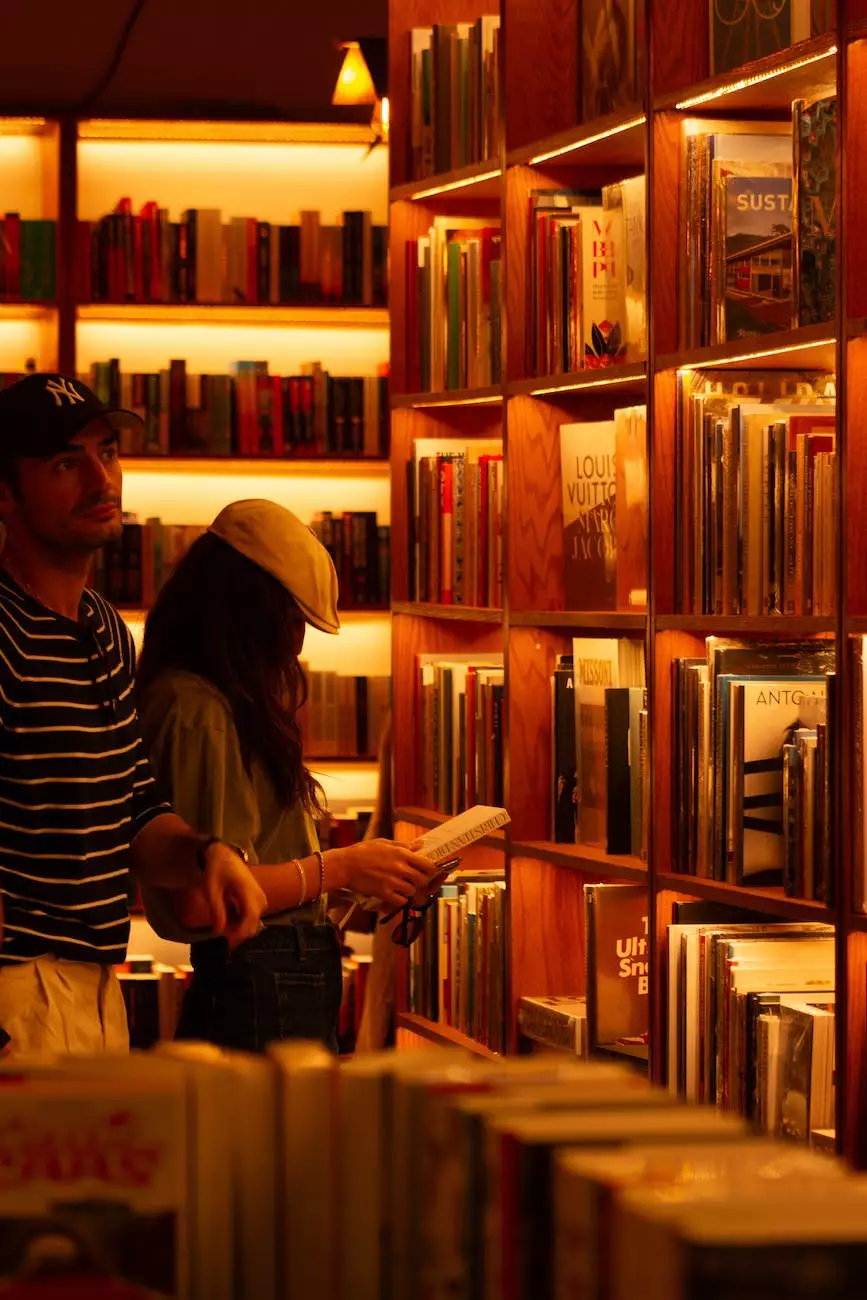 Explore Faith and Beliefs through Literature at United City Church
Welcome to United City Church's Reading Recommendations page! Here, we aim to provide you with a comprehensive collection of reading materials that can enrich your understanding of faith and beliefs within our vibrant community and society.
Discover a Wealth of Reading Resources
At United City Church, we believe that literature has the power to inspire, educate, and transform lives. Our Reading Recommendations page is carefully curated to offer a diverse range of books, articles, and resources related to faith and beliefs.
Whether you are a seasoned scholar, a curious seeker, or someone looking for spiritual growth, our collection is designed to cater to different levels of interest and understanding. From foundational texts to contemporary works, we aim to provide a rich and dynamic reading experience for everyone.
Unlock New Perspectives with Thoughtful Content
Our team of passionate individuals has carefully reviewed and selected each recommendation to ensure the highest quality content. We believe that the ideas presented in these works can shed light on profound truths and offer new perspectives that can strengthen your spiritual journey.
Browse Your Way through Our Categories
Navigation through our vast collection is made easy by categorizing the books, articles, and resources into various themes that cover a wide spectrum of topics within faith and beliefs. These categories include:
1. Theology and Doctrine
Journey into the depths of theological concepts, exploring the core beliefs that shape our understanding of spirituality and religious practices.
2. Bible Studies and Devotionals
Delve into the scriptures and discover new insights through engaging Bible studies and devotionals, designed to deepen your connection with divine wisdom.
3. Spiritual Growth and Personal Development
Ignite personal transformation and nurture spiritual growth through self-help books, inspiring personal narratives, and guides to cultivating a meaningful relationship with a higher power.
4. Christian Living and Ethics
Explore the intersection of faith and everyday life, examining ethical principles, social justice issues, and practical applications of Christian teachings.
5. Church History and Biographies
Gain insights into the rich historical heritage of the Christian faith and discover inspiring stories of individuals who have shaped the course of religious history.
6. Apologetics and Comparative Religions
Equip yourself with the tools to better understand and engage with the beliefs and practices of various religious traditions, fostering dialogue and mutual respect.
7. Inspirational Literature and Poetry
Immerse yourself in the beauty of inspirational literature and poetry that reflects the beauty and depth of the human spirit and its connection to the divine.
Recommendations for All Ages and Backgrounds
Whether you are a teenager seeking guidance, a parent looking to nurture your child's spiritual growth, or a senior exploring new depths of faith, we have recommendations tailored to different age groups and backgrounds.
Our collection includes resources for beginners, advanced scholars, and everyone in between. We recognize that each individual has a unique learning style and preference, so we strive to provide a diverse range of materials to accommodate different needs.
Join Our Community of Readers
United City Church's Reading Recommendations page is not only a resource hub but also a vibrant community of readers. We encourage you to engage in discussions, share your thoughts, and recommend your own favorite reads to fellow spiritual explorers.
Stay connected with United City Church by signing up for our newsletter, where we provide regular updates on new additions to our collection, author interviews, and exclusive discounts on recommended books.
Start Your Journey Today
Begin your journey of discovery and enlightenment by exploring our extensive collection of reading recommendations. Immerse yourself in the beauty of literature, let your mind expand with knowledge, and allow your spirit to soar to new heights.
Remember, reading is a transformative experience, and with United City Church's Reading Recommendations, you have the opportunity to uncover powerful truths and better understand your faith and beliefs.
Start your adventure today with United City Church's Reading Recommendations, where enlightenment awaits!