About Our Staff
Mar 3, 2018
Sermons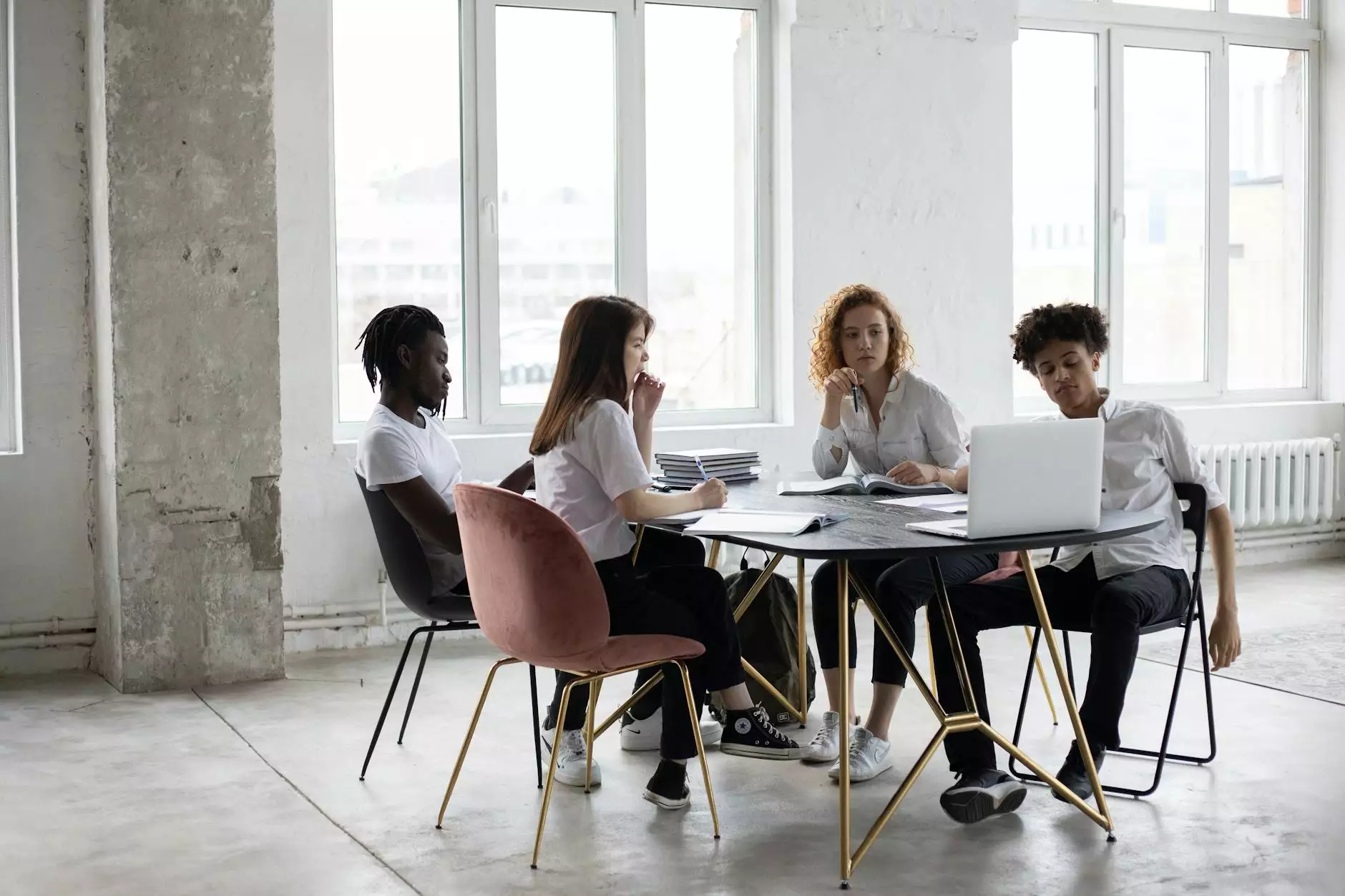 Meet the Dedicated Team at United City Church
At United City Church, our staff members play a vital role in serving our community and helping individuals grow in their faith. We have a dedicated team of passionate individuals who are committed to making a positive impact on the lives of those we connect with. Through their expertise and genuine care, our staff members make United City Church a welcoming and supportive environment for all.
Our Leadership
Pastor John Smith - Lead Pastor
Pastor John Smith is the lead pastor at United City Church. With over 20 years of experience in ministry, Pastor Smith brings a wealth of knowledge and a deep understanding of the community's needs. His dynamic preaching style and compassionate approach inspire individuals to embrace their faith and live a purposeful life. Pastor Smith's commitment to serving others and his unwavering dedication to the growth of our church community make him an exceptional leader.
Reverend Sarah Johnson - Associate Pastor
Reverend Sarah Johnson serves as our associate pastor and plays an integral role in supporting the spiritual growth of our congregation. With a background in counseling and a heart for helping others, Reverend Johnson provides guidance, encouragement, and a listening ear to those in need. Her thoughtful sermons and compassionate nature resonate with individuals seeking solace and faith in their daily lives.
Our Supportive Staff Members
Behind the scenes, United City Church is supported by a team of dedicated staff members who work diligently to ensure the smooth operation of our various programs and services. Our staff members are passionate about their roles and strive to create a positive and nurturing environment for everyone who walks through our doors.
Mark Davis - Worship Leader
Mark Davis leads our worship team and creates an atmosphere of praise and reverence during our services. With his exceptional musical talent and heartfelt devotion, Mark guides our congregation in uplifting worship experiences that inspire and connect individuals with their faith.
Emily Thompson - Community Engagement Coordinator
Emily Thompson is our community engagement coordinator who oversees our outreach programs and initiatives. Her dedication to serving the wider community and her passion for making a difference is evident in the various outreach events and partnerships she organizes. Emily works tirelessly to foster connections, build relationships, and extend love and support to those in need.
David Parker - Youth Ministry Director
David Parker leads our vibrant youth ministry, providing guidance and mentorship to young individuals navigating their faith journey. Through engaging programs, rooted in biblical principles, David empowers our youth to embrace their spirituality, build solid foundations, and make positive contributions to the world around them.
Get Involved with United City Church
Our dedicated staff members are always ready to welcome new individuals to our United City Church family. Their warmth, knowledge, and genuine care create an environment where individuals can grow spiritually and find support along their unique paths. Whether you're seeking guidance, worship experiences, or opportunities to serve, United City Church has a place for you.
Join Us on Sundays
We invite you to join us for our uplifting Sunday services where our dedicated staff members lead impactful worship experiences, deliver inspiring sermons, and provide a space for connections and community.
Engage in Small Group Studies
Connect with like-minded individuals and dive deeper into your faith journey through our small group studies led by our knowledgeable staff members. These interactive sessions provide opportunities for growth, learning, and supportive connections.
Volunteer and Serve
United City Church offers various volunteer opportunities for individuals looking to make a positive impact in our community. Our staff members can guide you on how to get involved and use your unique skills and talents to serve others.
Experience the United City Church Difference
United City Church's dedicated staff members are committed to serving, supporting, and empowering individuals on their spiritual journeys. Through their guidance, meaningful worship experiences, and focus on community, our staff members create an environment where individuals can grow in their faith and make lasting connections.
Join us at United City Church and be a part of a vibrant community that embraces diversity, fosters spiritual growth, and impacts lives. Experience the difference our dedicated staff makes and embark on a transformative journey of faith, hope, and love.
© 2022 United City Church. All rights reserved.